The Canton Knights of Columbus reverse raffle and dinne ris the kind of place that's a "gotta-go" for local candidates a little more than a week before the election.
Beverly Rogers says the dinners usually draw as many as half-a-dozen candidates. "They do the cute thing, they hand out the notepads or the finger nail files, emery boards, whatever. That's their way."
But does it convince her?
"Sometimes, …depending on what that person presents as they give you that."
A straight-ticket kind of year
In Ohio, this is the year of the presidential race, maybe even Senate and congressional. But people are also picking county commissioners and sheriffs, recorders, treasurers, judges, court clerks, engineers. And retail politics – the so-called chicken dinner circuit – is crucial for those local campaigns.
"I'm running for county commissioner. I'm Bill Smuckler. I'm glad to meet you."
Responds Jim DeMeo: "And you're out campaigning."
Coonfirms Smuckler: "I'm out campaigning."
"OK, that's the only way you are going to be a winner."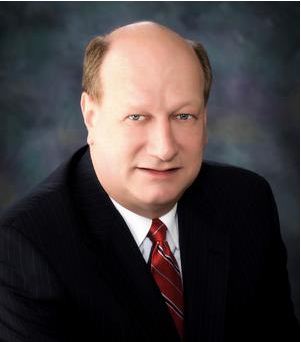 Smuckler's run for different offices for some 30 years, and sayd he's never seen a campaign like this one
"We have sent out no less than, (to) what I call persuadable voters, five pieces of literature. Radio starts next week, and the only way to get radio is you had to buy 30-second spots; there are no 60-second spots available. … It's very hard this time. I've run for a lot of elections over the years, this has been the most difficult to place advertising and to understand what people think.
So that means days like Saturday for Smuckler and his opponent for Stark County commissioner, Richard Regula – days that largely mirror each other: Pumpkin race at 8 a.m., Massillon-McKinley game, the K of C. Then Regula goes onto the Mercy Medical Center gala; Smuckler to the Negro Oldtimers dinner.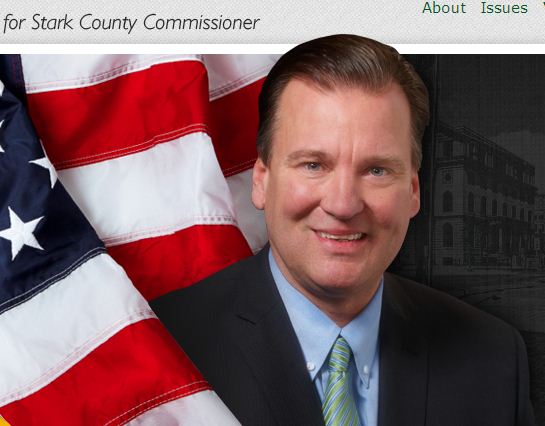 Both are hoping that something they say stands out and knowing it well may not overcome a little initial by their names: D or R.
"In a lot of particular cases, they're voting tickets. Voting right down the line. You live and die with what the ticket's going to do," says Smuckler. "This isn't as easy as in prior races where you went out and sold yourself."
Trying to tune in to local
Michael Mobley hands out the tickets and raffle numbers at the Knight of Columbus dinner. He knows the local races are important, is trying to pay attention, and has his mind mostly made up.
" But I must admit that this time around since I've been so overwhelmed by the amount of the political ads from the presidential race on down, that it's to the point where you're almost overloaded and it's difficult to try to keep focus on the local level as well. But, yes, it is important to me about where we are right here in Stark County.
Still, the night before, Mobley was focused on national politics. He was standing at a rally North Canton listening to Mitt Romney and Paul Ryan.
"It's been a very exciting race so far. And I've never attended one before. And after the debates and everything and this opportunity came along, I just had to go."
The small manufacturing company where Mobley worked for 23 years went out of business three years ago. And for him, the national race speaks to local realities.
"There isn't an issue out there that doesn't touch somebody in some way in their life: the auto bailout, the prolife issues, and just basically about the economy and the creation of jobs."
The expenses and effectiveness of competing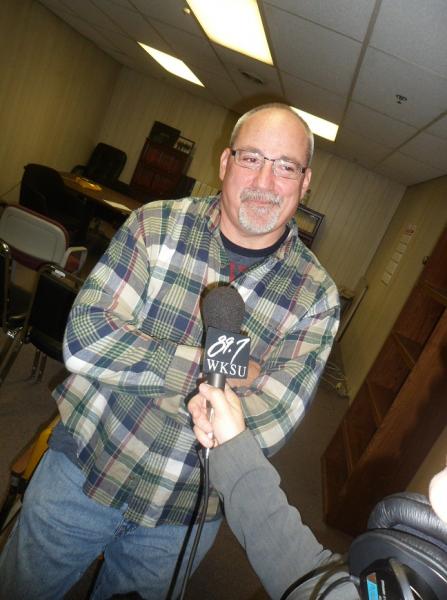 Phil Giavasis is lucky. He's Canton Municipal Clerk of Courts, one of those races decided in non-presidential years, when the biggest concern often is getting people to pay attention to the election at all.
But he's involved in Democratic politics and feels for those on the ballot this year. Even in a market like Stark County, where direct mail is a bigger factor than TV, campaigning is pricy.
"It's difficult; because when you're dealing with a presidential election with this many people going to come out to vote, you have that many more people to reach, it becomes expensive, so they're forced to pool their resources."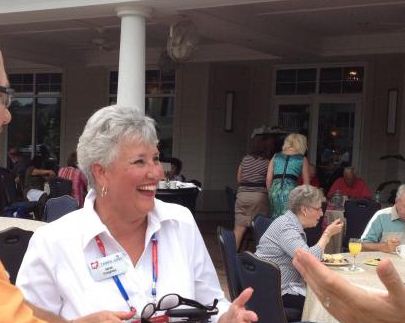 Giavasis acknowledges there's a cheaper way to campaign. And Republican Stark County Commissioner Janet Creighton – co-chair of Women for Mitt – says it's also the most effective, at any level of politics.
"Oh door-to-door is definitely the best. Door-to-door, you're talking face to face with the individual. You are getting a good vibe from them. Over the phone or even through commercials or mail pieces, you're not really contacting that person. You want that one-on-one, look into my eyes, let's talk about this."
One-on-one. Door-to-door. Chicken dinner to chicken dinner. That's the stuff local campaigns are built on. Especially this year.