Cellulose whiskers
It sounds like an oxymoron – "green" chemistry. Most industrial chemicals are petroleum based, hazardous, and the status quo. But a chemical revolution is slowly brewing.
Materials engineer Ica Manas at Case Western Reserve University is heading an international team of researchers working to develop plastics from biomaterials. She's starting with building a better blade for wind turbines.
Her dream is that one day, "we can replace the fiberglass with materials made from nature."
The dream began by making turbine blades stronger and lighter by using non-biological carbon-nanotubes because of their phenomenal intrinsic mechanical properties.
But she says there's a problem with carbon nanotubes, "You cannot disperse them properly."
That means they clump up when mixed with resins that make-up the blades. So Manas began looking for a material that is light and strong, like carbon nanotubes, but will disperse in the resin. Her answer came by observing the mechanical properties of trees.
"So you look at the trees and you see how tough and resilient the trees are."
Trees weather storms, stand tall for hundreds of years…they bend, but don't break because of the chemical backbone inside the wood - super-tough fibers called cellulose whiskers.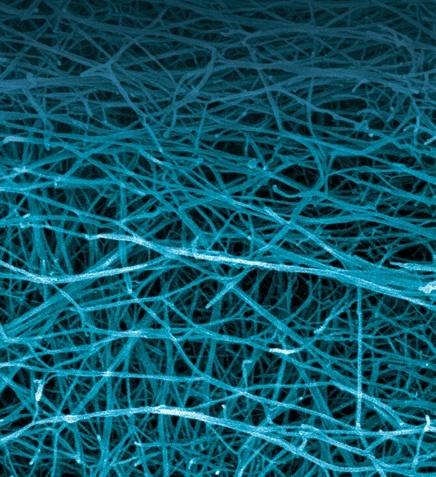 Manas says it makes sense to try to replace the carbon nanotubes with cellulose whiskers, which are natural materials, and, "see if we can obtain properties which are on par with the carbon nanotube reinforced composites."

Bioplastics
The cellulose whiskers were developed by team member Richard Gross, a chemist at NYU Polytechnic Institute in Brooklyn. He's one of the pioneers of the green chemistry movement.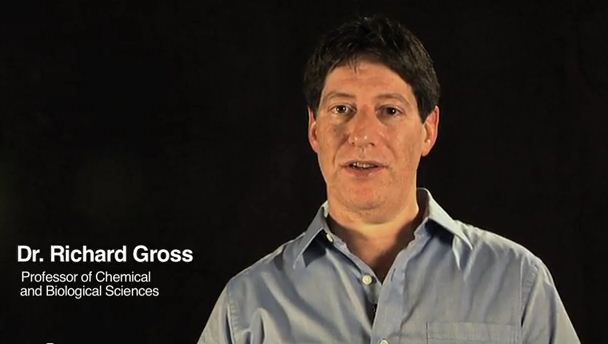 "So now we're turning our attention and using the skill we've built up through the years to attack a really important problem which is to make wind turbine blades and solar systems via processes that are friendlier and hopefully get a large bio-based products into these materials."

Gross not only borrows materials from nature, his lab replaces petroleum derived plastics, and the hazardous solvents used to produce them, with resins produced by living organisms grown in water.

"So then we can then take this and make very interesting bio-plastics that look and feel and behave just like polyethylene but they're not, and their completely biodegradable."


Green Chemistry horizon
Gross says though still experimental, green chemistry is becoming practical on a larger scale.

"What would have been so difficult 10 or 20 years ago is so much simpler to get to an endpoint."

Case Western physicist Kenneth Singer is another member of the team. He says that while there are some corn-based plastics currently used in food packaging, the Case team's research takes biomaterials into the hi-tech realm.

He says, "nobody has really looked at these types of materials for this type of application before."

The research at Case is a collaboration between chemists in New York, and Pennsylvania, and scientists in England, Italy, Belgium, and Brazil. In Cleveland, testing of biomaterials for wind turbines and solar cells may lead to the bioplastics suitable for everything from car interiors to tennis rackets.

The five-year, $3.8 million funding announced this month is part of the National Science Foundation's sustainability initiative.