The obesity epidemic
Dr. Phillip Schauer is director of the Bariatric and Metabolic Institute at the Cleveland Clinic. He's having a hard time keeping track of the number of overweight people he's helped over the years.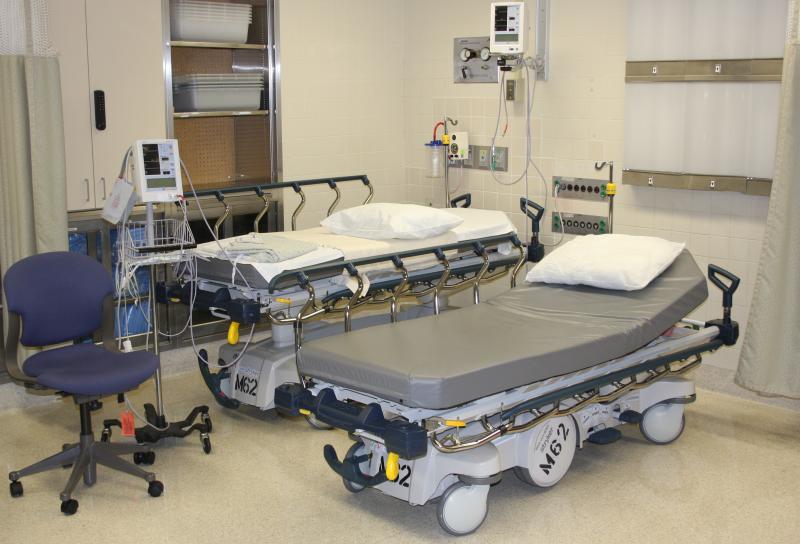 He pauses for a moment, then estimates that he's done over 6,000 weight loss procedures since 1996.
Schauer is on the front lines of the obesity epidemic in the U.S.
He says two-thirds of Americans are overweight, "about a third of us are obese, between 5 and 10 percent are extremely obese."
Schauer specializes in bariatric surgery, which includes a number of procedures designed to force obese people to eat less.
According to Schauer, the stomach is a bag, and with bariatric surgery, "we're making the bag smaller."
He points to a picture of the human digestive system. It shows the extensive re-plumbing Schauer does with the technique known as gastric bypass,
"This one involves stapling the upper part of the stomach, reducing the stomach from about the size of an NFL football to the size of a golfball."
Schauer has a half-ton scale to determine whether someone is a candidate for the surgery.
Schauer uses it to determine the body mass index of patients by dividing their weight in kilograms by their height squared. He says someone is eligible for surgery has a BMI of like 40, "which is about 100 pounds overweight."
Tipping the scales in favor of surgery
For people with a high body mass index, and an inability to lose weight on their own, bariatric surgery in an increasingly common option.
And over the years Schauer noticed that, in some of his bariatric patients with diabetes, surgery fixed both conditions.
But he didn't have proof until now. Schauer set up the first randomized study that compared treating obese people with diabetes using surgery versus treating them with diet and medications alone.
His five-year study was published in March in the New England Journal of Medicine.
Schauer says the study demonstrates that those who had surgery had significantly better control of their blood sugar and, "a significant percentage, over 40 percent had complete remission." In terms of diabetes, he says, "remission is as close to a cure as we can get."
His work confirms: bariatric surgery treats more than obesity.
Schauer is so convinced that radical weigh-loss surgery provides a new avenue for treating Type 2 diabetes in obese people he says, "It is now being called diabetes surgery."
Weight loss surgery leads to hormonal changes
Coauthor and Cleveland Clinic endocrinologist Sangeeta Kashyap has another name for the procedure, for her "It is a hormonal surgery, and I like the term metabolic surgery because there are a variety of things that are changed, hormones and signals that benefit people's metabolism."
She explains that part of the reason the weight-loss surgery works is that it allows people to shed the harmful belly fat that contributes to diabetes. She says this fat in the trunk of the body is a metabolic machine producing very harmful substances to the body, "that slow your metabolism down, that make you not burn fuel when you eat certain foods, and it promotes fat storage."
Kashyap says diet and exercise are the first-line treatment for overweight diabetics, along with medications. But for severely obese people who can't lose weight, she recommends surgery.
"Before there really wasn't an option for these people, we just tell them to try harder, and increase medications. Now we found a solution to this problem and it's working."
Adding to the Cleveland Clinic's excitement over the study is that some insurers are following Medicare's lead and paying for weight loss surgery, now that it's proved valuable in the fight against diabetes.