The LaunchHouse clubhouse
I feel like I've wandered into a hip coffeehouse instead of a business accelerator. The lunchtime crowd sips free coffee, and buys muffins, cakes, and pizza rolls from the cafe. It's pet friendly and casual, with the feel of a cozy clubhouse - exactly the atmosphere co- founder Todd Goldstein likes for LaunchHouse.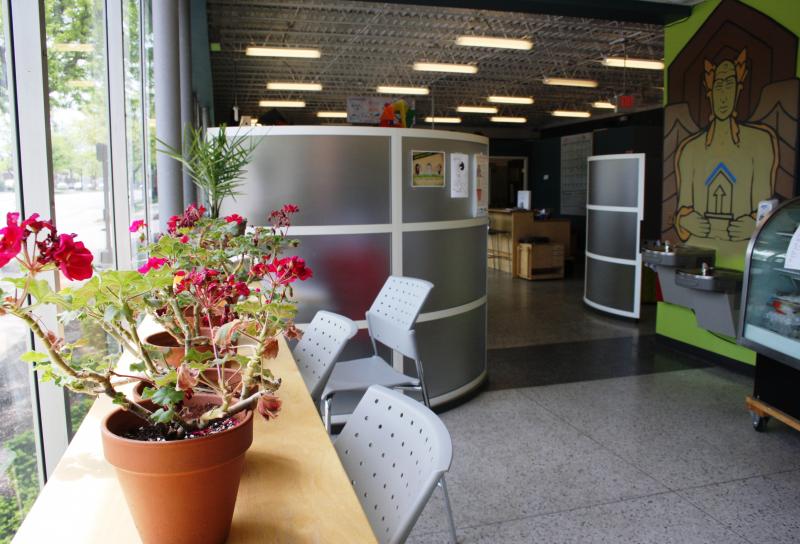 Goldstein is an entrepreneurial evangelist, spreading the word of building community by nurturing start-ups.
"We're not just an accelerator, we're bringing together a community of people that all want to help each other be successful and build their business."
LaunchHouse moved here two years ago after the city of Shaker Hts. spent half a million dollars renovating the former car dealership on Lee Road. At LaunchHouse, forget sketching ideas on a napkin, every surface is a white board. Ideas are scrawled on the tables, walls, and partitions. Beyond the café is an open office space where clusters of people huddle over laptops.
We meet Jake Pierce and Tyler Newby soaking-up the creative vibe. Newby says they're designing a video game for their Solon High School senior project. Newby's working on the art, Pierce is doing the programming. While LaunchHouse has about 50 companies renting space for as little as $100 a month, Goldstein says, "any community group that works with entrepreneurs, that works in the start-up space, that works in the business group - they can come and use this space for free for their groups."

The lean start-up survival guide
Partner Bob Means is developing a curriculum for hands-on entrepreneurship training. He says it's based on Silicon Valley guru Steve Blank's lean start-up model of customer development.
"Only after quick rounds of experimentation and feedback reveal a model that works, do lean founders focus on execution." - Steve Blank, Why the Lean Start-Up Changes Everything
Means says the focus is on market discovery and finding out whether there really is a need for a product. LaunchHouse will help you identify a potential customer, "not create a company first."
Goldstein puts it another way, "We want to build 'em quickly and kill 'em quickly." He says, start-ups work closely with their customers to fine tune the product, but for businesses that don't take off, Goldstein says failure is the best teacher.

Summer start-up training
The next lean start-up training for entrepreneurs starts in early June with a two-day, intensive selection process. Twenty companies will start; ten survive to the next round in August.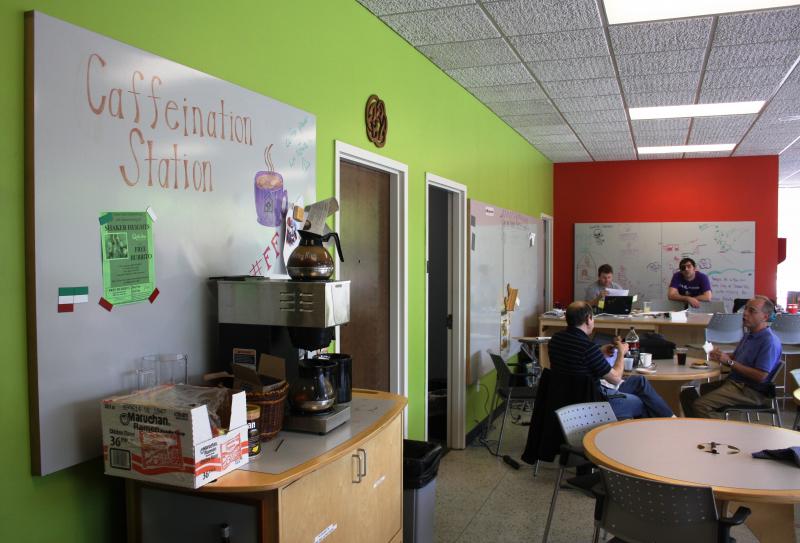 Then Goldstein and his partners take them through a twelve-week customer development process where they learn who their customer is and what type of product that customer will want to buy. Because, Goldstein says, "you can build all the products in the world but if you don't have a customer to buy that product you're going to fail."
The 10 finalists will also get $20,000 each in seed money from an Ohio Third Frontier entrepreneurship grant. In the past two years LaunchHouse has doled out $380,000 in venture capital and launched 20 start-ups since 2011, and holds a minor stake in all of them. That stake could pay off as several of the businesses expand at LaunchHouse, but Goldstein's immediate goal is to build a community of young entrepreneurs in Cleveland.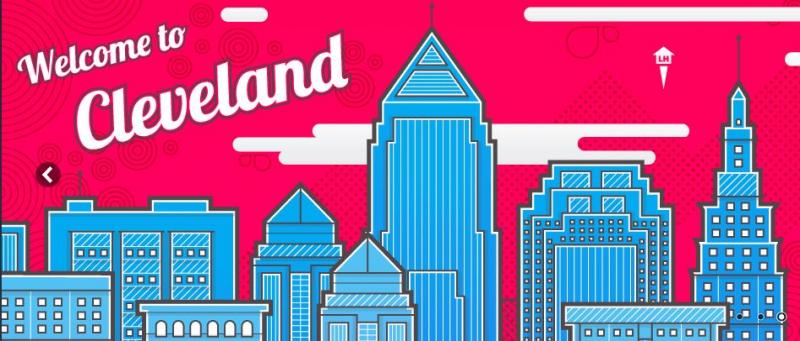 "And show people that this is a place where you want to live, start a business, have a family, and it's cool."
LaunchHouse has the cool factor down with a three-acre campus, two houses for rent, indoor basketball, fabricating facilities, and nearly non-stop parties and meet and greets. While the start-ups' products are virtual, the congeniality, and professional contacts made at LaunchHouse are very real. Who knew starting a business could be so… fun?