The art of tracking an elusive quarry
In the video, a biologist waves an antenna into the misty sunrise, listening for the signal of a radio collared coyote. Images of trackers are artfully interspersed with their elusive quarry.
Summit Metroparks' Mike Johnson, head of natural resources management, says the idea was to document the final phases of a four-year research project. The result is a very different sort of institutional video.

Videographer Rob Blair is a prolific nature photographer, but had never done a wildlife video.

He says getting coyotes to cooperate is a lot tougher than his usual corporate clients. The toughest challenge he says, "is trying to find a coyote and video them on your schedule."

The fear in her eyes
One of the most compelling sequences is when the researchers trap a young female coyote. As a dog lover, he was moved by the close encounter with a wild canine.
Blair says, "You could see the fear in her eyes, you could see that she had emotions." He says he gained respect for a being, "that's more complicated than we give them credit for."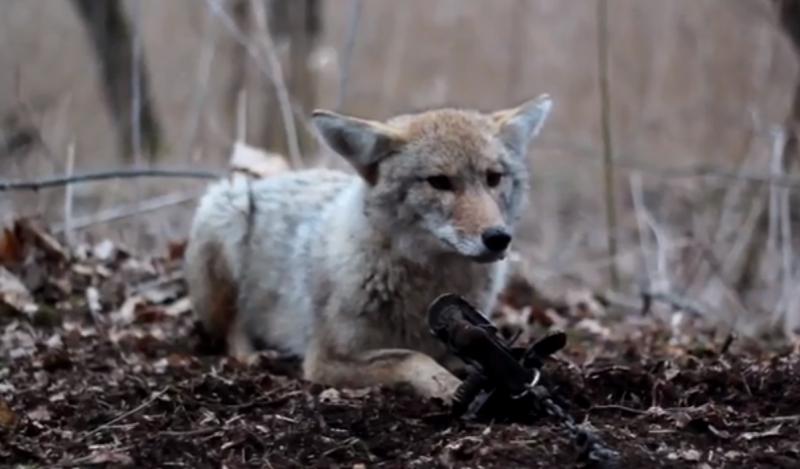 Blair had only a minute to video the trapped animal before project veterinarian Gary Riggs anesthetized it to take samples and measurements. Soon the coyote is shown bounding to freedom sporting a new radio collar.
Metropark's Mike Johnson says the team sampled about 30 coyotes over the course of the four-year study.
They studied the rates of common diseases that you would normally find in dogs, like distemper, rabies, and heartworm. Johnson says overall the park's coyotes, "are very healthy."

Coyote / human interactions
Johnson was most surprised by certain aspects of coyote / human interactions revealed by the study.
He says one of the most interesting findings is, "that these animals are doing everything they can to avoid us." He says real-time tracking data shows coyotes make a bee line away from people on most occasions.

But Lisa Petit with the National Park Service says there are important exceptions, such as when coyotes are guarding a den. She says they will appear aggressive toward dogs seen as a threat to their pups.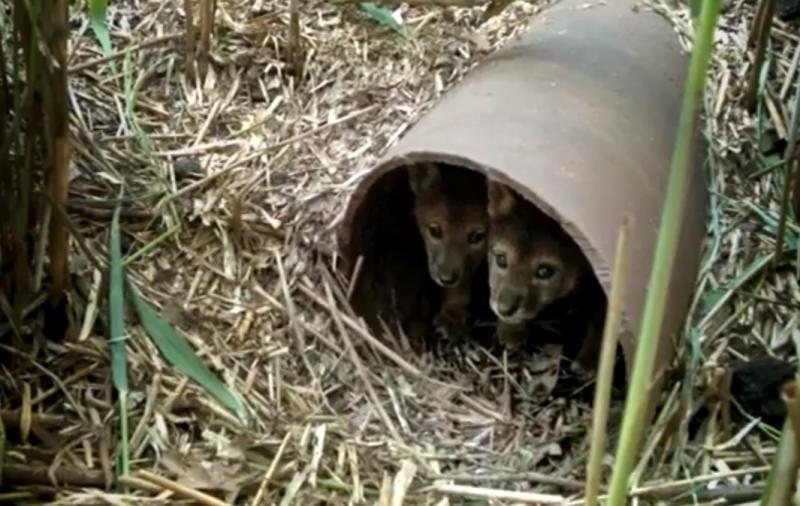 And she says some coyotes do become a little too comfortable with the urban lifestyle. But Petit says we often create the conflict when we leave food out for our pets, or feed birds in large numbers. She says coyotes, "are quite adaptable, they're generalists, they're going to go for the easy food."
Petit says the rare scrapes between people and coyotes is more than offset by their function in nature.
Coyotes, according to Petit, are an incredibly important part of this ecosystem, and represent, "the only native predator of significance in this entire region."
But in the video, Cleveland Metroparks' researcher Terry Robison sums up our relationship with coyotes.
He says coyotes are probably the most persecuted animal ever. Robison lists examples to back the claim - "There is no restricted hunting on them. There are no limits. You can hunt year-round. You can trap them during the season. You can trap them as a nuisance animal. You can trap them because of predation of animals like cattle or sheep."


They're here to stay
Videographer Rob Blair says the young female coyote he encountered during filming – the one with the fear in her eyes -- met a similar end.
He says within a couple of months after being collared, the coyote was shot by a farmer in another part of Ohio who returned the collar. Blair acknowledges, "it was sad news, but it's also the way life is for a coyote."
Biologist Mike Johnson hopes the video will help people appreciate the beauty and adaptability of the wild coyote, mostly because they're here to stay.
He says, "You can remove them all you want, they're just going to make more."

And Johnson says in northeast Ohio's parks, the current population density of coyotes indicates there's room for more.
The complete findings of the northeast Ohio coyote tracking project will be presented this fall by Summit Metroparks.