Pandemics from SARS to West Nile
The First Amendment pub in downtown Wooster is packed at the recent inaugural Wooster science café.
The crowd is gathered to hear Dr. Lonnie King. He's dean of Ohio State's veterinary school. Prior to that King headed the division of the national Centers for Disease Control that oversees vector borne diseases - diseases that jump from animals to people.
King tells of three recent pandemics, the Asian SARS scare of 2003, a single case of Monkey Pox in Minnesota that same year, and since 1999, the steady spread of West Nile Virus. King says last year was the second worst year for cases of West Nile in the history of the United States, and "we've had about 2 million human cases of West Nile since that little particle of virus entered New York City across the U.S. and now it's spreading into South America."
King says we've been lucky so far that these new outbreaks haven't been more catastrophic.

The pathogenic mixing bowl
The ubiquitous West Nile is rarely fatal to humans, but has decimated some bird populations in the U.S., notably crows and bluejays.
But King says with 7.2 billion people on earth, 40 billion farm animals, and 1.6 billion international travelers each year, we've created a 21st century pathogen mixing bowl. Animals, products, people, bugs, mosquitoes, King says, "we've put them in a whole different environment where our world is changing and completely connected."

King asks, "what are we doing?" The answer: "We're changing the environment, we're changing the land-mass… and all of these are going to change the conditions of these diseases."
King says in the past 30 years 75-percent of all new human infections have come from animals. This, he says, is the result of a, "great convergence and the microbial storm is all the conditions that have been created that will enable these new emerging diseases to come up in animals, and people, and in plants."

Treating people, animals, and the environment
He says a new approach to disease prevention is needed, what he calls, 'one health.'
Animal health, human health, and environment health are all connected, according to King. He says our lives are connected, "and we now have to study them and do research and do interventions based on our understanding of working in all three of those at the same time in an integrated way."
An integrated 'one health' strategy is needed, he says, to combat the forces of overpopulation, global warming, and habitat destruction. King says the future of disease prevention is environmental protection.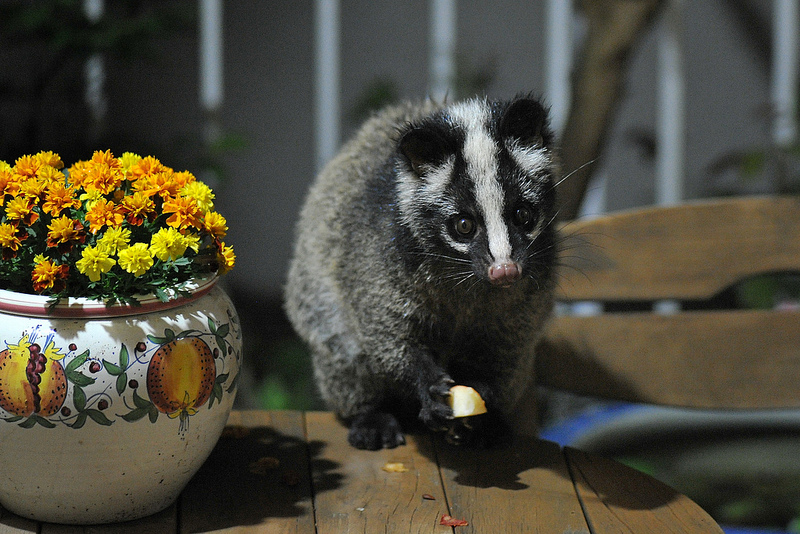 According to King, we've permanently altered 50-percent of all land-mass of the face of the earth, "in not particularly good ways." This, combined with global warming, primarily temperature changes in the Arctic and Antarctic, affect migration patterns. He says we're seeing different diseases in both animals and people because of those weather changes.
Lonnie King says a global strategy is needed that integrates human, animal, and environmental disease prevention, and a health component needs to be added to global travel and trade - two things he says aren't happening.
King warns we currently know less than one percent of the pathogens out there waiting to infect humans. And that with the human population wildly out of control, nature is armed to restore the balance. But as a clinician, King also says we've never been better equipped to prevent a coming microbial storm.