Solving a long-standing scientific mystery
Spring has arrived and songbirds are returning to Ohio after spending the winter months in the tropics. They travel thousands of miles with little rest, and little time to feed, surviving only on fat stores.
How they do it has long had scientists scratching their heads.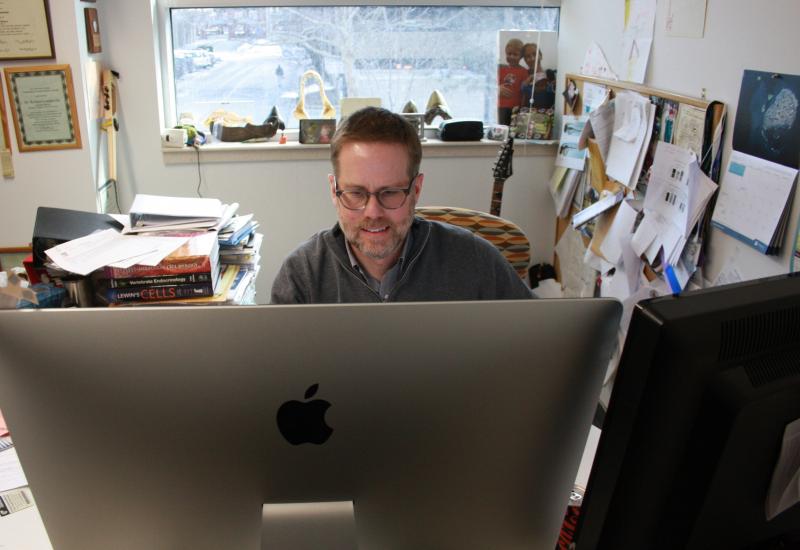 Richard Londraville teaches biology at the University of Akron. He studies a powerful hormone called Leptin that, among other things, regulates energy stores in all animals.

Leptin is produced by fat cells, so when fat stores are low, as with a returning songbird, leptin should also be low. But Londraville says up until now it hadn't been found at all in birds.
He says, "Birds have abilities to do amazing things energetically...and that's why scientifically it was a real thorn in our side."
Robert Dores, editor-in-chief of the journal General and Comparative Endocrinology, says the scientific world had pretty much given up the search.
Dores says the reigning theory was, "birds don't have leptin so stop looking."
But Londraville didn't stop looking.


A trail of bread crumbs from shark to bird
Londraville turned to colleague Joel Duff to help find the leptin gene in more primitive animals. Duff began tracking the hormone from species to species, working up to birds.

Duff asked, "What organisms are most similar to those things that we're interested in? If we can find it in that, that is sort of like the bread crumbs."
Duff's team found the leptin gene in a shark, a fish, a frog, a lizard, and finally an alligator.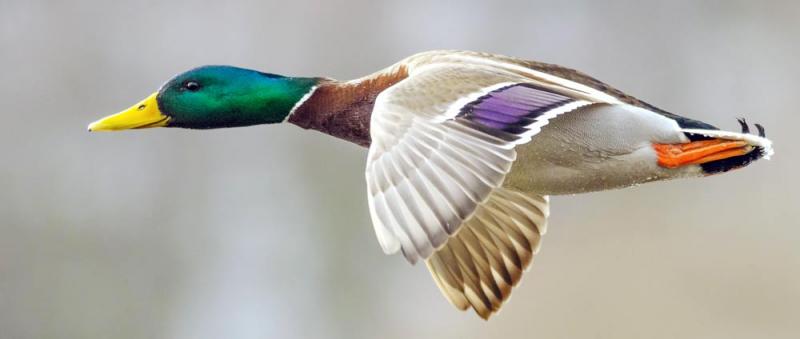 Duff says similarities in the genetic sequence for the hormone in these distant bird ancestors, "allowed me to pull out what I felt was a conserved core of leptin."
And once they knew what to look for based on other animals, Londraville says they finally found the gene in birds.
His team searched the genomes of the few species that have been sequenced, "We found it in falcons, and zebra finch, and rock pigeon, and ducks…"
Sophisticated computer models showed the hormone they found was indeed the elusive bird leptin.

After all this scientific sleuthing Londraville hopes further research can lead to discoveries in how birds pull off their metabolic magic, and perhaps help humans regulate their weight.


Leptin: it's like the gas gauge in your car
And that's where researchers like Michael Rosenbaum at Columbia University begin to take notice.
He says, "stimulating the leptin signaling pathway will be very good to help people sustain weight loss."
Rosenbaum says understanding leptin could be the key to helping people who've lost weight, keep it off.
"Think of leptin like the gas gauge in a car," says Rosenbaum. Low levels of leptin makes people eat more to pack on the pounds, and Rosenbaum says each person has their own point at which they think the amount of body fat, according to their gas gauge, is too low.
He says, "Your brain sees your circulating concentration of leptin and it says I have enough or I don't have enough. And the level that it needs to see varies substantially between individuals."

At the University of Akron, Richard Londraville and his team are expanding on their discovery of leptin in birds.
He says birds' ability to rapidly gain and shed weight could lead to insights in how humans regulate fat stores.
Londravile says, "If we could figure out what that switch was, that would be a huge bonus in treating human obesity."
Their work was published last month in the online journal PlosOne.