It's where high-tech physics meets hands-on medicine. Radiotherapy and radiosurgery use high energy beams or particles to knock out tumors in hard to reach places inside the body.
Half of all cancer patients in the U.S. undergo some form of radiation treatment, and there's a lot of pressure for health-care systems to have the latest gadgets.
This fall, Summa's Cancer Center will unveil its new $6 million Vero-brand radiotherapy machine. It's the first clinic to install the system, one of only four in the country.
Radiation oncologist Charles Kunos says the combined imaging and radiosurgery system can target tumors that move as the person breathes or their heart pumps.
Zeroing in on tumors
Kunos says the Vero platform has cameras "that are able to track tumors in real time and literally move the radiation beam so that they're tracking just tumor targets and not other areas."
Kunos says having the latest and greatest technology is not only good for patients, it's good for a hospital's bottom line.
He says multiple treatments run in the tens of thousands of dollars each, usually paid for by Medicare or private insurance.
Kunos says radiation therapy "is often looked at as a way of a way of providing the revenues to keep hospital systems operational at a reasonable cost."
More on that later…

Newer systems improve precision
Part of what makes the new machines better is they're more precise than previous models, and can deliver higher doses of radiation with less damage to surrounding tissue, as long as the patient holds still.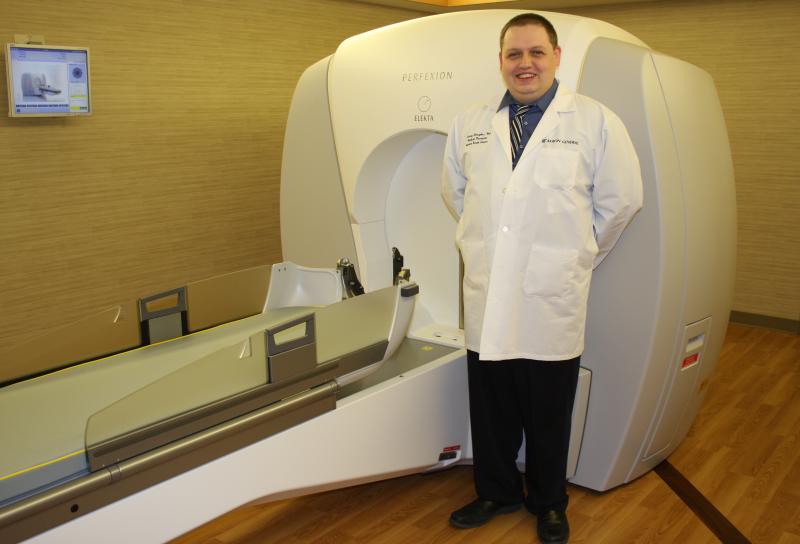 At Akron General, medical physicist Jeremy Donaghue can focus 200 streams of high-energy gamma rays onto a tiny tumor inside a patient's head with the Gamma Knife Perfexion, the latest version of the system.
But a frame bolted onto a patient's skull is needed to hold them motionless inside the machine. Once the patient is in the right position, Donaghue says, "we lock it -- and nothing's moving."
Donaghue says sub-millimeter precision is important because, "when you're poking around someone's brain you don't want to miss."
Most radiation treatments like this start at around $20,000, and continue for weeks, often with 30 or more sessions.
And for many hospitals, it's one of only a few profit centers.


Payment systems lag behind technology advancements
Medicare, for example, paid $1.5 billion for radiation treatments in 2012, with an average of $360,000 per provider.
Robert Timmerman, a pioneer in radiotherapy at the University of Texas Southwestern, asks whether the current model of paying providers for each treatment session could change as technology advances.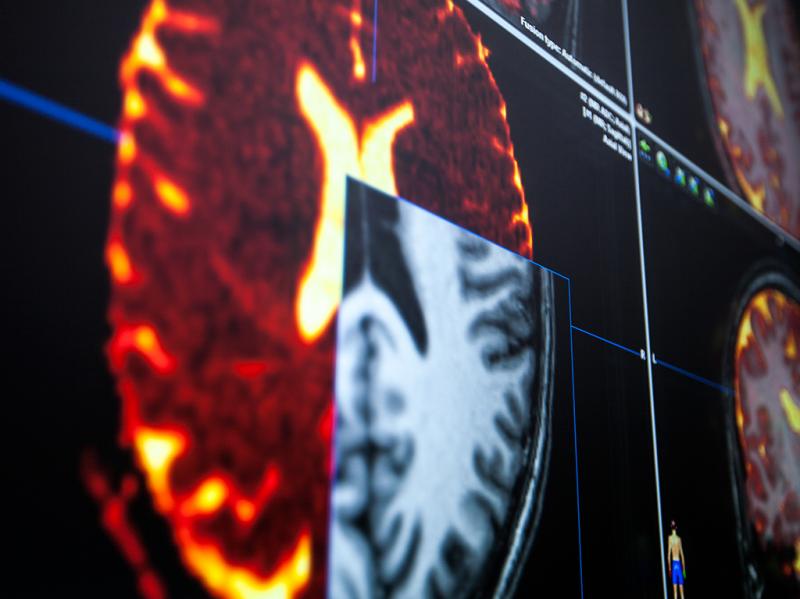 Timmerman wonders whether physicians should get paid and facilities get paid based on the number of treatments they give, "or should they get paid on the course of therapy?"

The newer, higher powered machines don't necessarily require as many sessions. But, he says, insurers haven't caught up.

Timmerman recommends a move to a single lump-sum system. He advocates "a per-course-of-therapy reimbursement so as to not disincentivize giving more abbreviated treatment courses, which the patients definitely prefer."


Research needed to master cutting edge radiation technology
The problem, says Mitchell Machtay, head of radiation oncology at University Hospitals in Cleveland, is that doctors don't always know the best way to use new technology.

Machtay says research is needed to know how many fractions, or individual treatments are necessary with the new machines. He ponders, "Is it really 30 to 40 treatments? Is it five? Is it something in between?"

UH is taking radiation therapy to the next level. Its planned $30 million Proton beam therapy unit is the first in Ohio. The advanced technology also carries an advanced price tag.

"It's about double a conventional course of radiation therapy," he says.

Machtay says this latest weapon delivers precision cancer-killing beams that especially benefit younger patients.

So, he says, "in those cases I think that extra $20,000 is worth it."

Even with the high cost of radiation therapy, Machtay says it's cheaper than many of the new anti-cancer drugs being developed.

University Hospitals new proton therapy unit will open at the end of next year.