It takes commitment to be a citizen scientist. A group of volunteers in Ohio has been counting butterflies for nearly two decades.
Jerome Wiedmann heads the monitoring program for the Ohio Lepidopterists Society, and he says they have counted, "a million butterflies."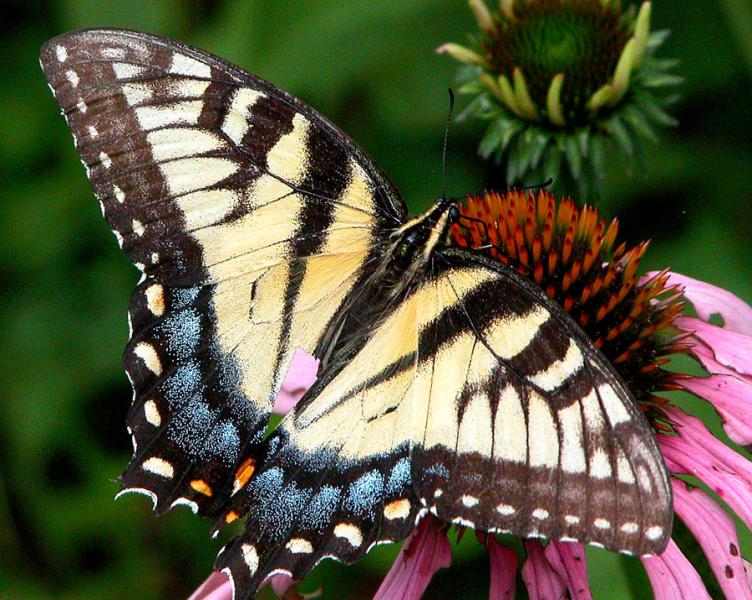 Once a week since 1996, from April through November, Wiedmann walks a a mile-long transect "through the neighbor's yard and my yard and abandoned field..."
Wiedmann and an army of enthusiasts count butterflies on more than 80 transects across Ohio. Their observations include when each species is first spotted, its peak numbers, and its last hurrah in the fall, along with details of weather and plant life.
Case Western Reserve University biologist Sarah Diamond says no other data set in the county is as complete and covers such a wide area.
"We really don't have these data available to us in any other place," according to Diamond.
Ohio data reveals surprising outcomes

Diamond and colleagues in North Carolina dove into the unique collection of data from Ohio to study how the combination of climate change and urbanization is affecting 20 common butterfly species.
Previous studies looking only at climate change have shown that warmer temperatures mean earlier emergence of butterflies in the spring.
But Diamond found something very different coming from the Ohio data set. She says, instead of coming out earlier as expected, "species are actually coming out later now."
Nine of the 20 butterfly species are being spotted later than normal. Researchers believe this is due to a physiological stress that the organisms are experiencing.
Diamond says that stress is coming from increased urbanization - defined as the growing percentage of paved surfaces surrounding each study area.
Sprawling suburbs fragment butterfly habitats.
These 'urban islands' of asphalt are hotter than the surrounding environs, and this is having a negative effect on butterflies.
Diamond says a little bit of heat is a good thing, because a butterfly's range tends to limited by average temperatures in a particular region. But, she says, "you push them too far if you add the heat from climate change and urbanization."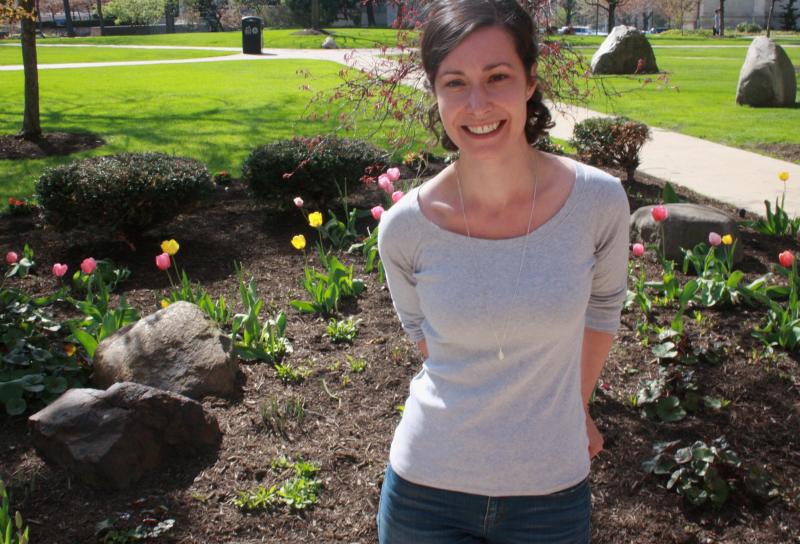 Diamond says butterflies are a valuable indicator species that reflect climate and habitat changes sooner than some other animals and plants.
She says most butterflies rely on an ideal temperature range to grow as caterpillars and emerge as butterflies.
The combined effects of too much heat and habitat loss can drain the butterfly's internal resources, delay their emergence, and shorten their already short lives.
The results ring true to Wiedmann. He agrees that warmer isn't necessarily better, because "warmer at the wrong time of the year may be detrimental and retard them."
If trends continue, Cleveland, by the end of this century, is likely to have the same climate as Cincinnati.
In fact measuring what's going on in southern Ohio is like looking into our region's future.
Wiedmann says his butterfly spotters will likely see those changes, and that they are going to, "rearrange where particular butterflies are."
Ohio has already lost several types of butterflies since the surveys began in the mid 1990's.