The legacy of David Leach
A few blooms are still holding on here at the Leach Rhododendron Research Station in Madison, Ohio.
Purple, pink, red, and peach-colored blossoms perch on graceful limbs, framed by elegantly drooping leaves. Their ethereal beauty has earned Rhododendrons a dedicated following.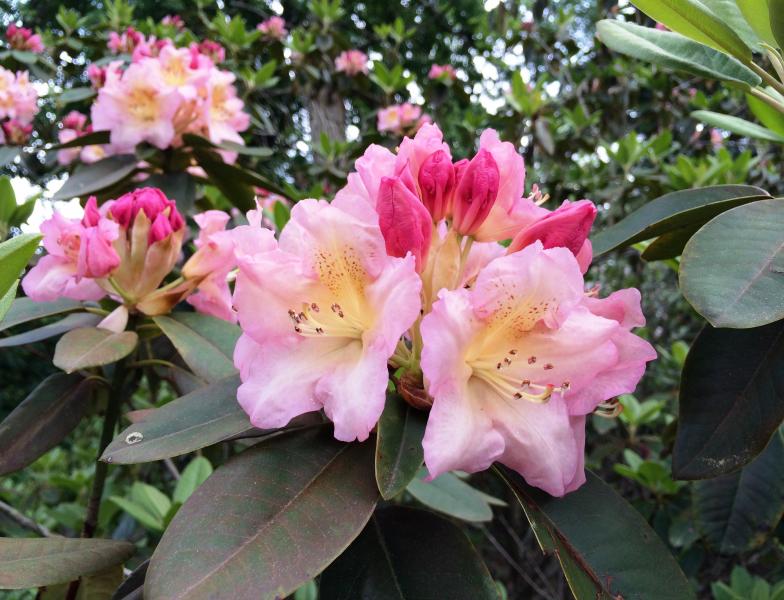 And one of the legends in the Rhododendron world was David Leach, who created more than one hundred varieties, still planted in gardens across the globe.
Leach first bred the flowering shrubs in the 1950's in his home state of Pennsylvania. After a fire destroyed his operation in the 1970's, he moved his remaining collection to Ohio. The 30 acre property became part of the Holden Arboretum in the 1980's.
Leach died in 1998. But Holden's Steve Krebs, who arrived in 1992, carries on his legacy as, "the anointed successor to Dr. Leach."

The patient art of plant breeding
Krebs continues Leach's decades' long experiments in breeding Rhododendrons.
Leach developed about 2,000 plant varieties over 50 years. Not all of them became named hybrids, but still serve as parent stock for further work.
Krebs creates new varieties through the ancient art of cross pollination.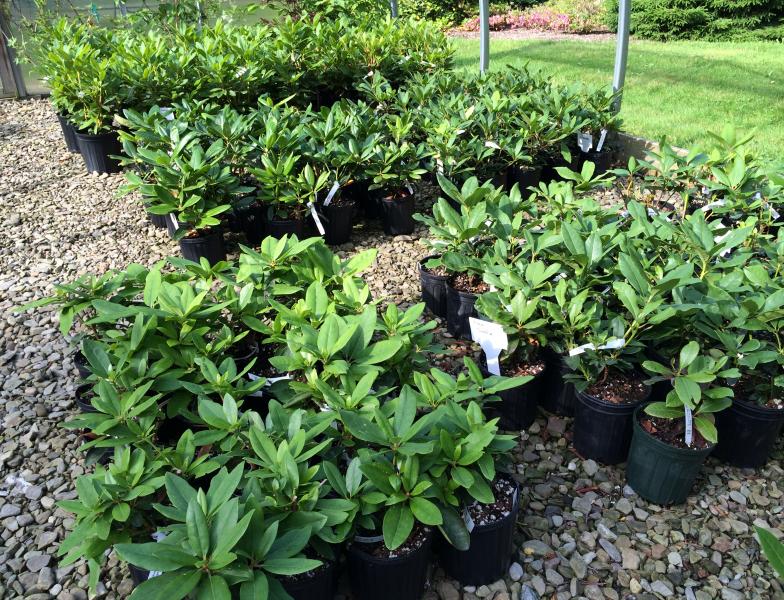 He demonstrates the process of plant breeding.

It starts by choosing two parents, "a mom and dad." Krebs shows how he transfers pollen from one to the other to fertilize it, the result is a capsule full of genetically different seeds,"hopefully combining the traits from each parent that you're looking for and eliminating the flaws of each parent."
He shows me the fruits of his labor - three small shrubs in a crowded test plot - one, is a North American native with white flowers, another, a purple flowered hybrid, and the third looks worse for the wear from last winter.

Selecting for survival
The plant is dead. Krebs says that shows the difference in heartiness between the white flowered native and the purple flowered plant from central Asia, which died, and the flourishing hybrid mix of the two.
He's happy to point out that this first generation experiment shows, "a huge gain in heartiness."
Another long-term project for Krebs is fighting a ubiquitous plant disease – root rot.
The fungal disease affects over a thousand species world-wide - not just Rhododendrons – but economic plants, everything from avocado, to citrus, to ornamental plants, and to trees. "So," Krebs say, "it's also and ecological issue when it spreads into the wilds."
And, he says, it's everywhere, even at the Holden research station.

Krebs points to a sadly wilting bush - "drooping and curling of leaves is very characteristic of root rot disease."
Krebs shows me his efforts to outwit it with a Rhododendron with natural resistance, "a species from Taiwan, and that's been the foundation of all this breeding."
But these Taiwanese hybrids, although resistant to root rot, don't like the cold, and their flowers aren't very showy. So the cross pollination continues, and the patient wait for breeding success.


Decades of nuturing the future of Rhododendron research
Krebs has spent more than twenty years following in the footsteps of his mentor David Leach, who also bred magnolia trees toward the end of his life.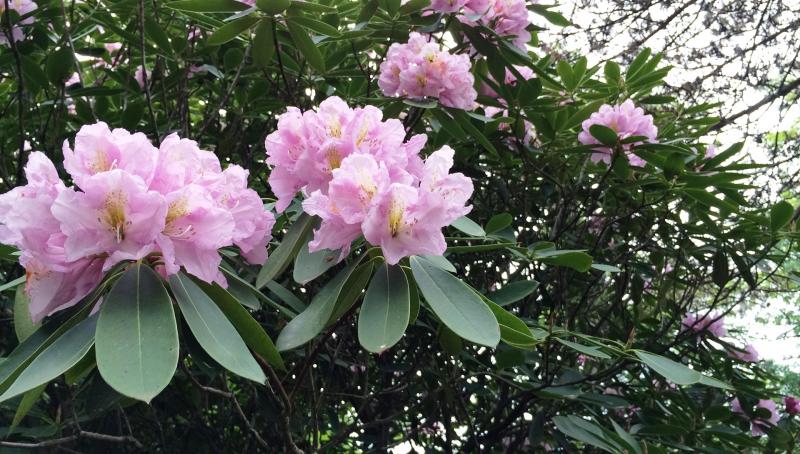 Krebs says, "It always amazed me that at age 85 he was still making magnolia crosses …hope springs eternal."
You can see that hope flourishing in the trees and shrubs that surrounds us in the winding paths of Leach's flowering display gardens here in Madison.