Dreams of an urban oasis
This block of East 71st St., bordered on one side by a wooded cemetery and on the others by a mowed field and an elevated rail line has a surprisingly quiet, almost rural feel to it.
Up until three years ago this eight acre, triangle-shaped parcel was alive with the clanging commotion of the T & B Foundry.


Today, it's a, "classic post-industrial brownfield," according to new owner J. Shorey.

He's an environmental lawyer, entrepreneur, and a man with a dream.
Where other people see a weed covered vacant lot and abandoned factory, Shorey sees, "two buildings, phase one and phase two, which will each be half-a-million pounds a year of sustainably produced fish."
Shorey plans to build two $4.5 million, state-of-the-art facilities to become the only US producer of branzino, the Mediterranean sea bass.
He shows me plans for the 16 circular tanks where hatchlings imported from Europe will grow from two-inch fingerlings to plate sized fish in around 12 to 18 months.

They will then be shipped to markets in Chicago, New York, and Toronto, and, if all goes well, served to guests at next year's Republican National Convention in Cleveland.
"We hope to break ground and have the aquaculture building closed in before winter, says Shorey "so we can put equipment in during the winter."
Arts and tech incubator fueled by aquaculture
But the fish farm is only part of Shorey's plan for the former industrial site, dominated by the shell of the six story former foundry.

Inside, thieves have stripped everything of value from the century old building, from the electrical conduits and steel water lines, to the handrails on the stairs.
Colorful graffiti greets us on the former third floor offices, as we step over the remnants of discarded foundry patterns, warped floors, and smashed windows.
Shorey imagines this space five years from now buzzing with activity as a tech incubator, "We're going to have people in here probably 24/7 doing digital design, content and app design…"
His plan calls not just for a tech incubator, but for two floors of artists' studios, and on the ground floor, a live-fish wholesaler.
"We'll have a truck that will circulate once a week through the state picking fish up and bringing them here," says Shorey, "and this will become a place where brokers and buyers can come and buy live fish."

He says the growing Asian and Muslim populations in Cleveland and nearby urban centers provide a steady market for live fish sales.


Buy-in from the community
Shorey had help developing his fish farm idea from Laura Tiu, who was the long-time aquaculture specialist at Ohio State University before recently joining the University of Florida.
"There's a lot of challenges ahead," says Tiu, "all the way from construction and operation of the facility to marketing the product, but I don't think any of them are insurmountable."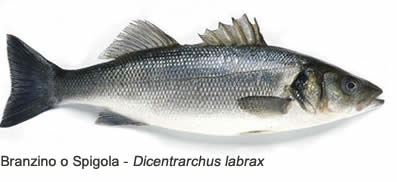 She says with many ocean fisheries on the verge of collapse, urban fish farms could alleviate future food needs, and any increase in consumption, "has got to come from aquaculture."
Jim Rokakis, director of the Thriving Communities Institute and former head of the County land bank helped Shorey clear $1.8 million in debt owed by the former owners.
He feels local food production is a plus for the project. "Shorey has multiple uses planned there," says Rokakis, "but the most significant is the one attached to food, particularly the fish farms."
"I think it's a good use, and that's why we worked with him," says Rokakis.


Data center, fruit orchard, grazing sheep...
Shorey's imagination continues to run wild as we tour the property. Pointing to a weed chocked vacant lot he says, "on this blank canvas, we're pitching a data center."
His plan is to take waste heat from the data center and use it to heat the growing-tanks in the fish facility.
It gets better. Shorey also wants to graze sheep on the nearby cemetery, and, with the local Boys and Girls Clubs, care for them in an on-site sheep barn. His vision includes fruit orchards ringing the property.
"I look at this as my eight acre playground to try out all these ideas," says Shorey.
With branzino selling for upwards of $20.00 per pound, his urban fish farm could be a viable proposition, but for him, there's more to it.
"I want to show that we can grow fish in a productive manner that creates jobs and wealth and helps drive the transformation of this neighborhood."

Shorey insists, "It can be done here and we're going to make it happen."
Shorey is still lining up backers and admits it's an uphill struggle, but he says becoming the country's only source of live branzino could be the next chapter of the Cleveland recovery miracle.
It doesn't hurt to dream.