Nalita Wallace of Euclid is making whipped cream to top the chocolate mousse she made earlier.
Meanwhile, Tiffany Roebuck of Cleveland stirs her sauce for boneless, skinless chicken breasts.
She's decided to serve it over a bed of homemade pasta.
Ky-wai Wong is the instructor this morning in the Cuyahoga Community College Culinary Arts program. A veteran Cleveland chef, Wong's seen enrollment double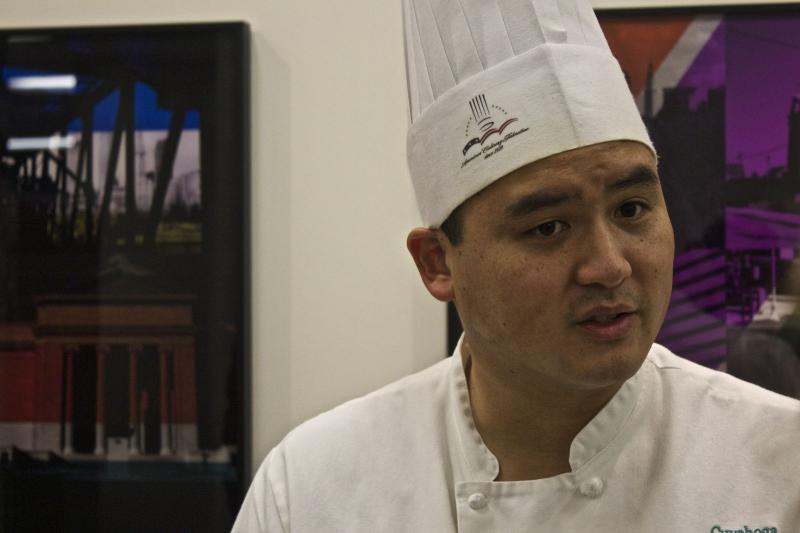 to 300 students in the three years he's been part of the faculty.
Designed to help them get into the industry
"I was at Lockkeepers, Lucky's Café down in Tremont, and also the old Classics in the Intercontinental Hotel. The way I teach is how I worked in the industry. So it's very realistic and students appreciate that."
The school's location and décor are designed to help students transition into the industry, says Wong.
"The kitchens are professional. I mean you notice there's a lot of stainless steel, tile floors. Students, if they get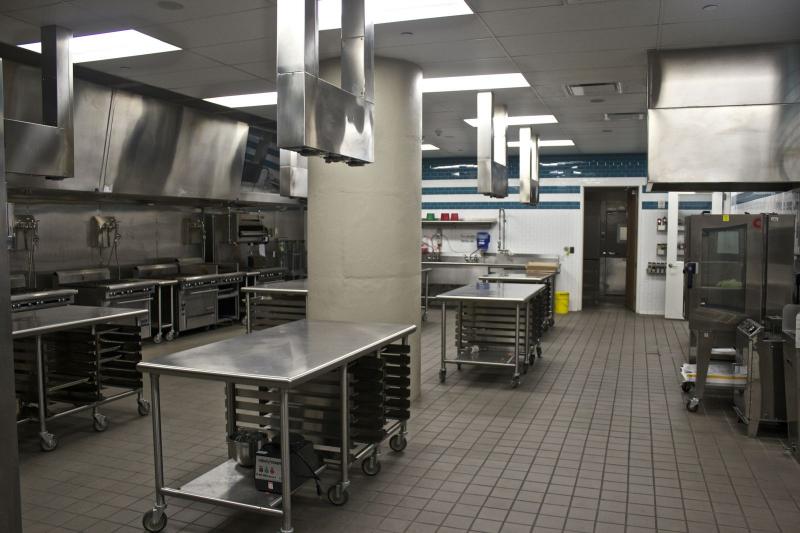 acclimated to here, stepping into an industry kitchen's not going to be a big leap."
On this Saturday morning he has 10 students working in pairs.
Tricks of the trade
"Each team is working on a different cooking method. We have sauté, broil, blanch, fry, braise, and the students are doing recipes that pertain to that cooking method."
"We're going to reduce some veal stock very quickly, so I'm going to show Nancy one of the tricks is to use a large saucepan. Because it has more of a surface area, it's going to reduce much faster. In about five minutes, it'll be nice and syrupy."
Nancy Noonan of Cleveland completed a course in dietetics at Tri-C and decided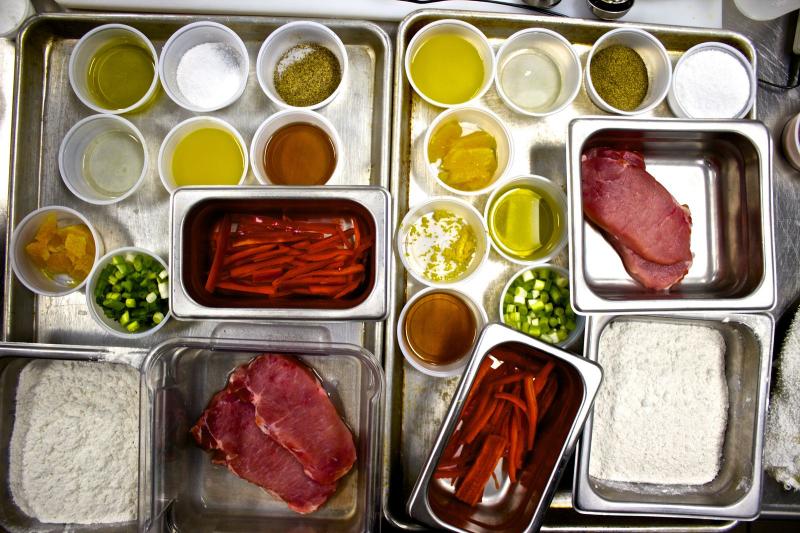 to return for a culinary-arts degree.
"What you learn here is they break down the techniques of cooking so you learn the correct, the proper way to do it."
Also learning how to run a kitchen
She's learning the business end, too.
"Yes. Because the class here now is a practical class, like the labs and everything. You also have part of the curriculum is the business side where you learn cost control. You learn purchasing."
Wong says the popularity of the program is not surprising.
"Cooking is so popular now. I think the food shows on television, the media coverage, and also as far as like chefs they've gone from being more in the back of the house in the periphery, now they are at the forefront, they're celebrities."
Stepping stones
Nancy Noonan hopes to graduate soon but isn't sure of her next step.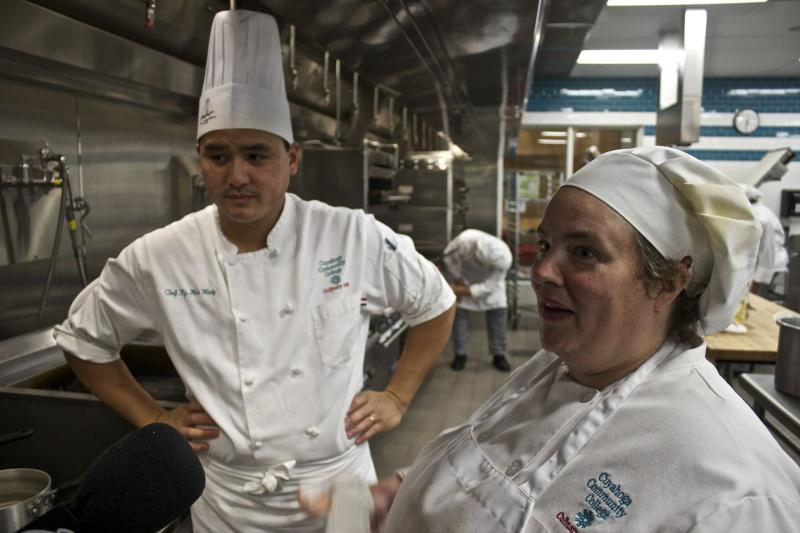 "I've worked in institutional cooking in hospital kitchens and things like that for the last few years so whether I go back to that or, Cleveland has such an exciting restaurant scene going on right now I would love to be able to be part of that as well. And the school brings in chefs from all over the place so you get exposed to the professionals who are already out there doing it. So it's been great."
So are Nancy's homemade potato chips, says her teacher.
"Oh my gosh! And they're still warm. Nothing beats it."
For a close-up look at culinary art at the Tri-C Hospitality Management Program stop by Cleveland's Public Square. The kitchen and culinary studios are open for viewing behind wall-to-ceiling windows. And most Tuesdays at noon, visiting chefs give demonstrations.
That's this week's Quick Bite. Hop aboard next Friday when we'll ride the beer train through the Cuyahoga Valley.