"Rust Belt Chic" is a term coined years ago by Joyce Brabner, the wife of Harvey Pekar, to describe what out of town media was looking for in their trips to Cleveland. She called them "anorexic vampires. " One of the contributors to the book "Rust Belt Chic, David Giffels, says the authors wanted to take control of the phrase "rust belt" and define the city themselves.
"One of the things that seems to be a habit of our is to re-identify who we are because Akron is no longer the rubber capital of the world and Cleveland is no longer the steel city that it was and so there's this urge to find a new identify. and what has happened every four years during the presidential cycle is this to urge to define us from the outside to define, to fill that void in a way in which we really bristle against and resist."
That's what led to Richey Piiparinen and Anne Trubek to put out the call to area writers to describe their Cleveland. Maybe it's because Cleveland hasn't been flooded with tourists or even recent immigrants that the city's old culture of a blue collar ethnic mix remains authentic. Anne Trubek.
"We said let's tell the story of Cleveland, present and past. We'll tell it ourselves. We'll put our mark on what's going on in town and showcase local writers."
Therapy for too many Cleveland jokes

Piiparinen "To really put our flag in the ground showing this is not "creative class chic" this is called "rust belt chic." And it's not about hiding your problems. It's not about being something you're not, appreciating who you are, confronting your conflicts, integrating your conflicts into your identity as a way of understanding who you are so you can move forward."
Sound like psycho-therapy? Piiparinen has a graduate degree in clinical psychology and a graduate degree in urban planning.
The essays in "Rust Belt Chic" are personal and more appreciative than complaining - more about the city's resilience, its ability to get up after being knocked down. Piiparinen calls that "narrative therapy."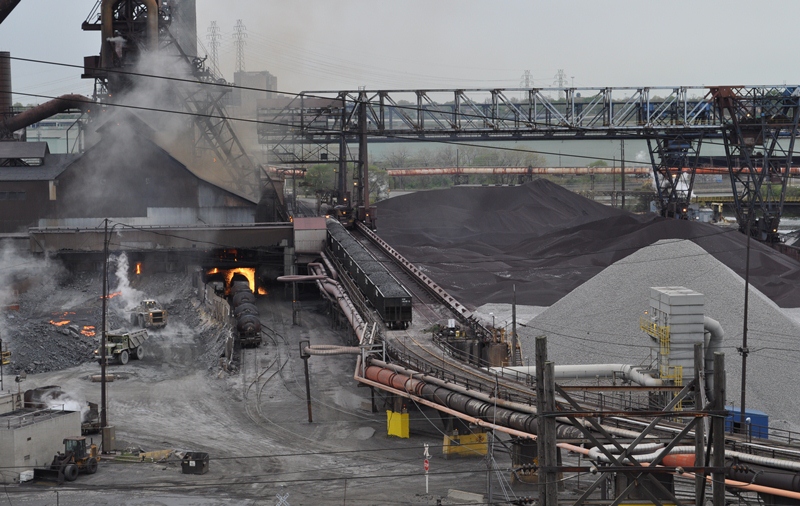 The shared experience of sports

Anne Trubek says a lot of submissions came in about sports, from men and women.
"Almost everybody wrote about going to the game with their father, no matter what age or gender, or how much sports was important to them."
David Giffels says sports remain a shared experience for the city. He points out Cleveland sports history is not about losing; it's about almost winning the big game, only to come in second. His entry, called "Lake Effect," is about the infamous 1981 playoff game against the Oakland Raiders when the Browns came roaring back in the final minute to almost win.
New investment

Today, young people are moving from the suburbs into Cleveland, and urban planner and researcher Richey Piiparinen says they represent new generations that don't carry the baggage of loss or failure that their parents and grandparents did.
Piiparinen "I often think of a city as a stock. If "last one to leave turn the lights out" is your psychology then there's going to be disinvestment. Because people are going to leave and without people there's no money, no circulation of capital."
Getting Clevelanders to accept and embrace their history, good and bad, is a way the authors hope will empower them to make the city better.
The second acts for Anne Trubek, David Giffels, and Richey Piiparinen, at least for now, are readings from their book "Rust Belt Chic" around the region. The next one is tomorrow evening at the Akron Main Library.