Daniil Trifonov arrives at the office-studio of the president of the Cleveland Institute of Music, Joel Smirnoff, a little jet-lagged. The young Russian just got back to Cleveland after command performances in five countries within three weeks.
He's played Carnegie Hall before, but this will be his first time as a soloist. "And I can't wait to present this program in Carnegie."
International acclaim
Last season at Carnegie Hall with the Mariinsky Orchestra, Trifonov played Tchaikovsky's 1st Piano Concerto, the piece with which he'd captured the grand prize, first prize and gold medal in 2011 in Moscow.
"Probably most touching for me is the second movement, andantino," says Trifonov. "For example, there is a solo of cello before the middle section and the piano is just accompanying with chords. In some moments, it's almost like chamber music-making."
Just months after taking top honors at the XIV International Tchaikovsky Competition, the young virtuoso triumphed at the Rubinstein Competition in Tel Aviv and the Chopin Competition in Warsaw.
The Cleveland Orchestra was among the attractions to Cleveland
Trifonov had journeyed to Cleveland two years earlier from Nizhniy Novgorod, a suburb of Moscow, to study at CIM with acclaimed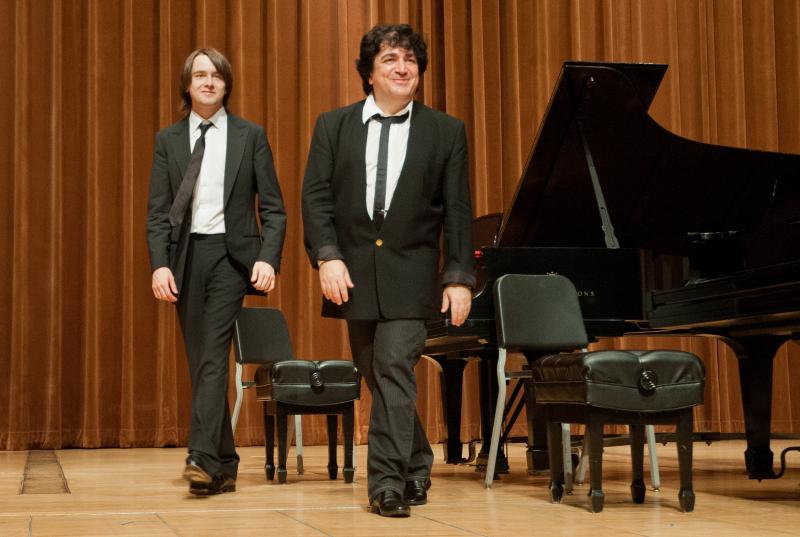 pianist and pedagogue Sergei Babayan. He's completed the artistic certificate program, but has decided to stay in Cleveland for composition studies at the Institute.
CIM's Joel Smirnoff leads a cheering section of faculty, trustees and fans heading to Carnegie Hall for Trifonov's solo debut. "We're very proud of the fact that Daniil is remaining a student here."
He was 18 when he first came to Cleveland, knowing no one here.
"The main purpose was to study with Maestro Babayan, but also of course the Cleveland Orchestra in Russia has an incredible reputation."
Chopin's his favorite
The 21-year-old Trifonov hasn't taken the stage yet at Severance Hall but he played the music of his favorite composer, Chopin, with the Cleveland Orchestra last season at Blossom.
"It is a very important part of repertoire in Russia. And here where I came to study with Sergei, every of his students plays Chopin. And there are plenty of challenges. Especially the first two etudes, which are something from the sadistic side of Chopin."
He can apparently handle it. Acclaimed soloist Martha Argerich has marveled, "What he does with his hands is technically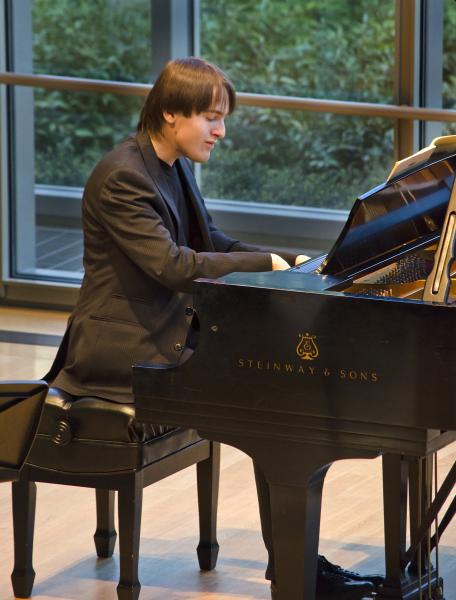 incredible." Critic Norman Lebrecht raves about his "scintillating technique and virtuosic flair."

Composing since kindergarten
He's working now on his first piano concerto but has already written several pieces for piano and some for orchestra.

"Actually my first attempts were even before I started playing piano at the age of 5. That's how my parents actually discovered that I had interest in music because I started composing little bit."
Smirnoff says Trifonov will be part of a new initiative at the Institute for composer/virtuosos.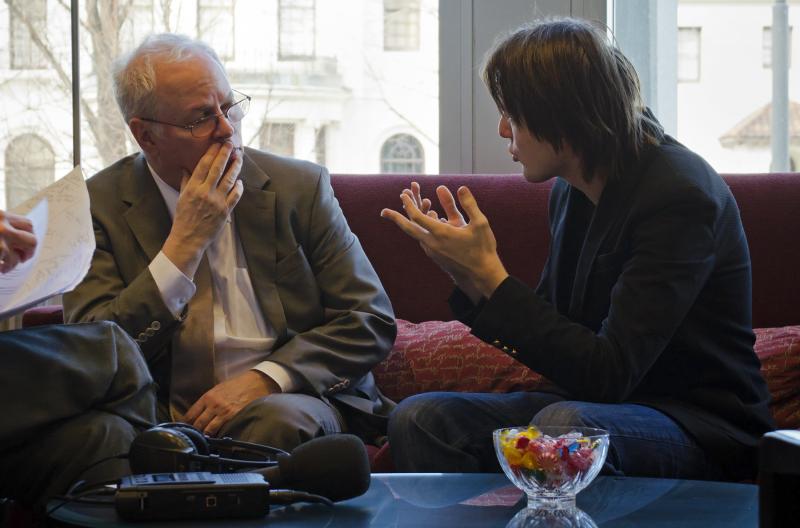 "And I said to Daniil when he first came, 'You're going to be a great pianist, but you can be more than that because you can be the next Rachmaninoff or Prokofiev."

Enjoys other genres
Trifonov listens to other genres, including the music his father composes for the Russian Orthodox Church.
"But when he was my age, he was writing punk rock music and he was in a punk rock group. It was one of the first punk rock groups in Soviet Union."
Trifonov says he's not too familiar with punk rock but enjoys some rock and roll and jazz.
"I'm a great fan of recordings of Art Tatum. His pianistic abilities are just unbelievable. On YouTube, maybe you have seen he has a Chopin Valse arrangement, jazz arrangement. The recording quality is not good but what you can hear is fantastic."
Chopin's 24 Preludes are on the bill along with Scriabin's Sonata-Fantasy and Liszt's Sonata in B Minor, when Daniil Trifonov takes the stage in Stern Auditorium for his Carnegie Hall solo debut.