Three sisters – Chris, Patrice and Marina Discipio – and their father, Joe, head to the back of the tiny chapel. It's in what once was a convent, across the downtown Canton parking lot from the imposing red-brick edifice of the basilica.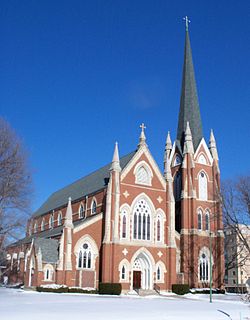 They're among the dozen parishioners showing up for the 9 a.m. Mass, and among those who only just learned that Pope Benedict XVI is doing what hasn't been done for 600 years – resigning.
"I think we're at, in our church history, the last couple of great popes," says Chris, citing the prophesy of St. Malachi.
Adds her sister, Patrice, "We love our holy father. He's our leader. He's who we turn to. We're saddened that this has to do with poor health. It happens to all of us and we will continue to pray for him. We love him. (He's) the face of Jesus in our world."
And Marina: "I think that it's very apropos that Pope. Benedict decided to make this the year of faith since it's been said that we're coming into a very critical time. Personally, I'm broken hearted. But if he is ill, I understand. And we continue to pray for him, for his successor, and for the church, which is the body of Christ."
From the pulpit and the pews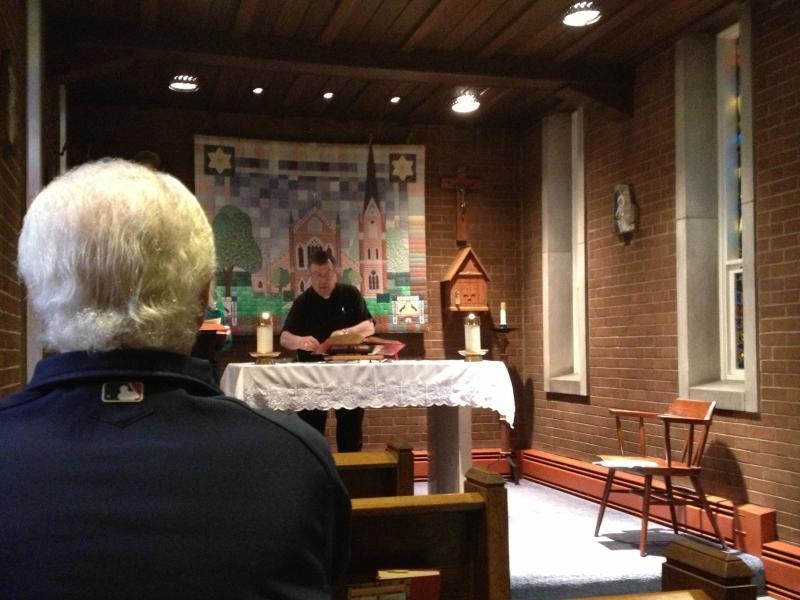 During the service, The Rev. Ronald Klingler refers to the decision as a surprise but a logical decision dictated by health and age.
"I'm sure he realized the limitations that befall him as a man who is 85 years old," he begins.
And after of the service, Klingler answers as best he can the most pressing of questions from his parishioners: What happens next, especially as the church heads into its holiest of seasons.
Now what?
"What's the process now father, do the cardinals go in now?" asks one.
Klingler says he's not sure if the cardinals will act soon or wait until after Easter, to which one parishioner responds, "This is a difficult time to be without that presence."
Klingler says he believes a course for the church has been set by Benedict.
'I think one of the ideals that the present pope had when he assumed the leadership was that he was to try to unite the church to take the … changing of the attitudes of society and to make sure they blended with the traditional teachings of the Church. And I see that as something that will continue in the new election of the pope."
Chris Discipio is already looking at who that might be. "There's a Cardinal Arinze, who would be our first black pope, if elected by our cardinals. He would be a very staunch, true Roman leader for our church. But whether he's coming, I don't know."
Overall, the group says, Pope Benedict – and God – have their reasons, which they may not know or understand, but are ready to accept.