Donning the white coat
The white coat ceremony marks the beginning of a new med student's four year transition into a medical doctor at Case Western University Medical School. At the ceremony, students, for the first time, don the white coat that symbolizes their chosen profession. It's also the starting point for author and Kent State University journalism professor Jacqueline Marino's chronicle of that transformation.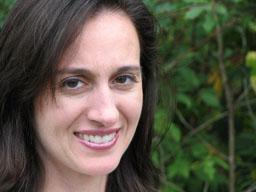 Marino looks at the central role doctors hold in our lives. "Think about how many times we see doctors. We see doctors at the beginning of life and at the end of life and every other significant medical event there's a doctor there. We are conditioned to just go to the doctor, 'the doctor will have the answers, the doctor will figure it out,' well the doctor is a human being whose body can also be afflicted by all of these things, whose mind can be afflicted."

The afflictions of medical school test the students' minds and bodies. Marino tracks the exhaustion, the expense of medical school, the sheer amount of knowledge that students attempt to absorb. She says those are problems every student shares, "But there are also individual problems that people are going to face depending on where they're from and what their personal issues are, and that's what I wanted to show with the book."

Marleny Franco
The three students Marino followed through their journey come from widely differing backgrounds. One, Marleny Franco, was born in the Dominican Republic, raised in a Spanish speaking neighborhood in Boston, and felt it was important to share her story.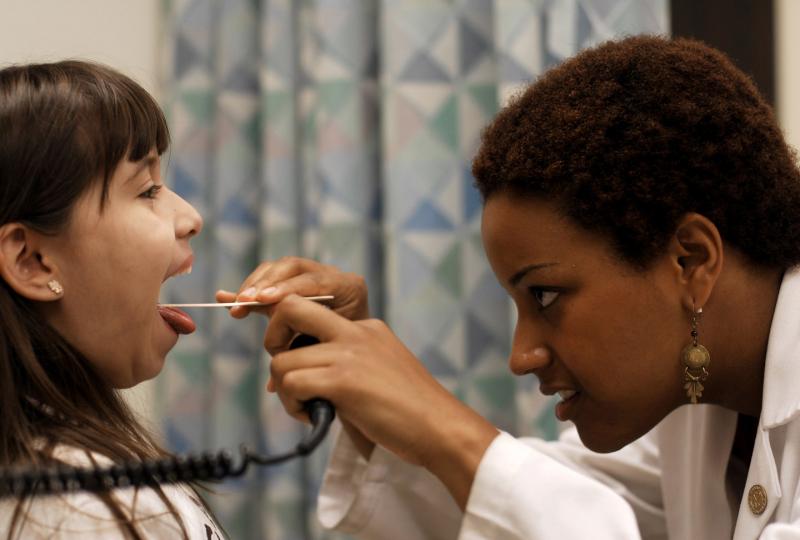 "I don't have any other physicians in my family, I come from a family of immigrants, and I really wanted there to be that voice so that people knew that people from all sorts of backgrounds could work hard and go to medical school and become a physician."
Each student has their own personal challenges to overcome during. Franco struggled with med students' all too common affliction, depression.
"I put a tremendous amount of pressure on myself during that period of my life. I felt like if I didn't perform and I didn't deliver academically I was not only letting myself down but everyone who had believed in me."

Millie Gentry
Millie Gentry came from a small town in Arizona. She had hoped to maintain a social life during medical school, but discovered that becoming a physician is all consuming.
"Finding that balance is the most difficult thing and I think it extends beyond medicine into everybody's life, it's just more difficult as a medical student or physician because you have so many more demands put on your time."
Now entering her residency, she still sometimes wonders if it's worth all the stress.
"Even now there are times I want to quit and I dream about doing something else like opening up a food truck or something and it's a big joke. But people who go into medicine aren't really quitters and they keep doing it, and keep doing it, and keep doing it, and they've gotten this far because they refuse to quit."

Mike Norton
There's a line in Marino's book that sums up the dichotomy of the ever changing medical field. She says,"medicine is an imperfect science practiced by perfectionists. They want things to be better, they want to be better, they want us, the patients, to help them be better."
The third subject in Marino's book is Mike Norton. Norton brought his wife and young child with him from Utah to study in Cleveland, where he struggled with his own form of perfectionism.
"There were many times as a third year medical school student that I felt almost that I was on an island, with a lot of people whose evaluations of me were subjective…"
Norton struggled both with his ADHD, and with the opaque criteria for success.
"and for me that was a very difficult adjustment to make."

The journey from student to M.D.
After spending four years with them, writer Jacqueline Marino explores the transformations these three young people experience on their way to becoming doctors.
"Their lives are so interesting, the challenges are so big, and their ambitions are huge too. I don't mean just personal ambition…they just want to be better. That's hard to do, to always want to be better with all the changes, all the stresses in the world, but they're always striving. I really respect that. It's really exciting to watch that."
A copy of Marino's book White Coats has been given to every student entering the most recent class of at Case Western Reserve University Medical School.