Cellular alchemy - from fibroblast to oligodendrocyte
Incubators hum in the cell lab at Case Western Reserve University's Department of Genetics and Genome Sciences. Paul Tesar gently removes a bottle holding a thin layer of reddish broth. He sets it under a microscope and a thick mat of living human fibroblast skin cells comes into view. Fibroblasts are common cells in your skin. They make stretchy collagen and help wounds heal. They also grow in Tesar's lab.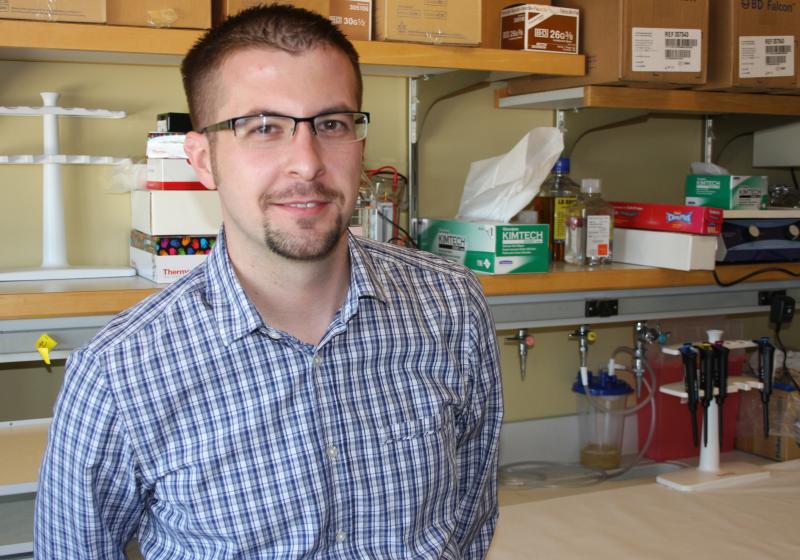 Tesar says these skin cells are the starting point for his reprogramming technology where he and his team,"completely change the identity of those cells."
The fibroblasts we're looking at are rather dull-looking, flat blobs. But Tesar and his team are able to transform these flat skin cells into totally different looking, highly branched brain cells called oligodendrocytes.
In another part of the lab, researcher Fadi Najm places another flask under the microscope. The cells he's showing started off as fibroblasts but now have a delicate spider web of dendrites branching off each cell.
Najm recalls the moment two years ago when they first saw the newly formed brain cells. He says, "It was an amazing experience, I'll admit."
No wonder he was surprised. Cells, once their role in the body has been decided, are not supposed to be able to become something else.


Master regulators flip the switch
But the winners of last year's Nobel Prize in medicine showed that cellular reprogramming is possible when they turned skin cells into stem cells, which can then become nearly any type of cell. Tesar and his group at Case have refined that work, by-passing the stem cell step with a direct transformation from skin fibroblast to brain oligodendrocyte. They did this by turning on three genes in the skin cells called master regulators.
Tesar says, "these master regulators set off a cascade that then allows these cells to completely reprogram and take up this new identity."
And after about three weeks the metamorphosis is complete.

A new route for cell therapy
Stan Gerson, director of the National Center for Regenerative Medicine at Case is impressed with Tesar's shortcut approach. He says while we think of a cell in the body as sort of a divine invention, the truth of the matter is that, "it all comes from genes, and RNA, and proteins, and so if we swap things in and out why shouldn't we be able to manipulate them from A to B?" And that's what Taser's done.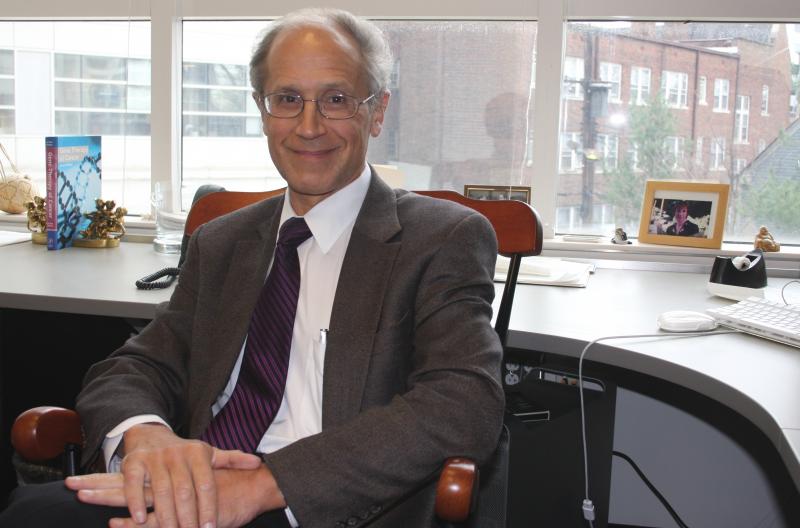 One of Gerson's goals is to use direct cellular reprogramming to individualize treatment for patients, using their own cells for therapy.
He predicts that, "one of these days, or years, we'll be replacing drugs with cells because we can actually normalize tissues in that way."

Treating MS with reprogrammed myelin producing cells
The oligodendrocytes Tesar has created are the glue that holds neurons in the brain together and provides their protective insulating coat, called myelin. And in diseases like MS and cerebral palsy these cells are missing or damaged. Tesar and his team are now studying whether the cells they've created can be introduced into a patient's brain and function as myelin producing cells.
Tesar says now that he's shown the technology is possible, the real work begins, "because now we have to show, does it work efficiently, can we reproduce this, and then moving forward, can we really do this in a human sense and provide a source of cells that are tractable therapeutically."
He says results from experiments using the cell reprogramming technique with human skin fibroblasts could be ready by the end of this year. His research using mice cells was published last week in the journal Nature Biotechnology.