Ohio



Monday, May 6, 2013




Inside an internet cafe




Internet cafe owners contemplate the future after state officials move to shut them down


by WKSU's KABIR BHATIA


Reporter
Kabir Bhatia
Lin-Dee's Internet Cafe in Streetsboro has seen a drop-off since the state began cracking down on the cafes
Courtesy of K. Bhatia
Download (WKSU Only)
Internet cafes in Northeast Ohio are contemplating their future, now that the state says they're a place to gamble illegally. Attorney General Mike DeWine last month raided six cafes in Cuyahoga County, and he's offered to help other counties that want to go after the nearly 800 similar operations in Ohio. WKSU's Kabir Bhatia reports.
In launching the raids, Attorney General DeWine points to a Cuyahoga County appeals court ruling that declares the sweepstakes model run at internet cafes is indeed illegal gambling. And legislation is now winding its way through the Statehouse to permanently shutdown the cafes.

But in Portage County, the city of Streetsboro was once a sleepy truck stop. In the past decade, though, the town's main drag has seen big box retail and strip malls sprout up. Two internet cafes are tucked into those plazas, and both report a drop-off in business since last week.

From player to partner
Anita Carleton started coming to Lin-Dee's Internet Cafe about five years ago as a player. She has the homey demeanor of one of the waitresses that might have worked at the truck stops of yesteryear. Now, she works at the internet café two days a week to supplement her job elsewhere as a server.

"The elderly like to come in here. They don't like to drive downtown or to the racino. They get to know people."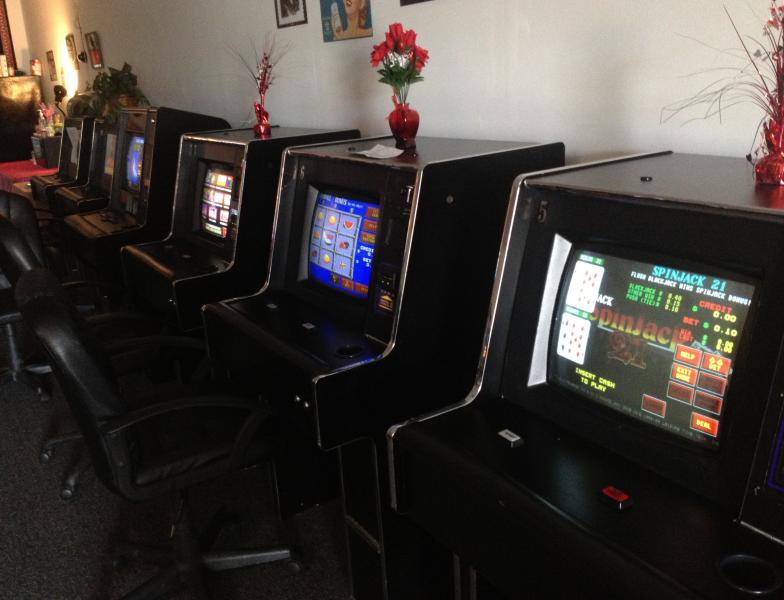 Games of skill
Carleton says Lin-Dee management has been urging visitors to call Gov. Kasich to protest the state crackdown. She insists the machines feature games of skill which are not exactly gambling.

"It's similar. You buy internet time on a card and you play off your time. If you win, that's the money you get to keep."

And then patrons can sell those minutes back at a quarter per minute. Carleton estimates that the biggest payout while she was working was about $1,200. As a player, she says she usually broke even. And most of the time, if someone loses big, they take it in stride.

"One man always says, 'Well, I fed the horses today.'"


More a social club than a business
Carleton says, "I can just kind of hang out for 12 hours and visit with people and talk and have a good time. And make money at it."

If Lin-Dee's is shutdown, Carleton isn't sure how she'll make up the extra income. Attorneys for the internet cafes in Cuyahoga County say the ban would cut off an important source of tax revenue for "struggling local governments," and would throw out the good operators with the bad. Opponents say the cafes are largely untaxed, unregulated gambling that can be fronts for money-laundering and other illegal activity.
Page Options
Print this page
---
---