Lev Aronson survived four years in the Stutthof concentration camp. During that time he never touched a cello.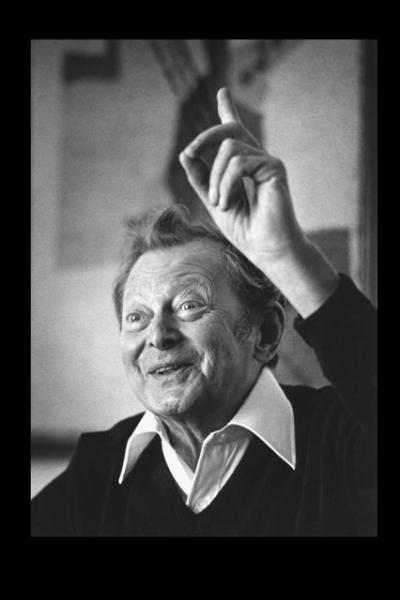 Cleveland Orchestra cellist Brian Thornton says his high school cello teacher didn't tell him much about his ordeal, but one story sticks with him.
"He was told with three other people to load the back of a truck full of rocks. And then he had to take all the rocks out of the truck. But if they didn't get it done in an hour they would be killed. So one had to time out an hour in a very precise way.

"So Lev had three cello concertos that he had memorized in his head. He said it was a a Tartini Concerto, a Saint-Saens concerto, and Haydn's C-Major and as he was singing the concertos, he was timing the loading and unloading of the truck. So he said in that way music saved his life."
Life and music after Stutthof
After escaping from Stutthof, Aronson wrote and arranged music that Thornton includes on his new CD, along with pieces he studied with his teacher when Thornton was a teenager and Aronson was principal cellist of the Dallas Symphony.
After the war, Aronson earned worldwide renown as a cello teacher. The Cleveland Orchestra's former principal cellists Lynn Harrell and Ralph Kirshbaum studied with him, too, but Aronson never became as famous as his Dallas Symphony stand partner, the late Janos Starker.
"They were good friends until the end of Lev's life. In a way they were the same type of character: a bit angry but just musically involved in a way that I think really affected all of their students."
Thornton's parents at first hesitated to let their 14-year-old prodigy study with the tempestuous cellist. But Thornton says he never minded when Aronson shouted at him.
"I think it takes an amazing mentor or a teacher to really push you over the edge. Lev was absolutely that for me."
Learning much of the story much later

Aronson died in Dallas 25 years ago. It wasn't until recently that Thornton learned much more of his mentor's story.
"I found out from his daughter that he had composed music that had never before been performed or recorded."
Aronson adapted many pieces for cello including Ernest Bloch's "Prayer." Bloch composed it in his last days as the first director of the Cleveland Institute of Music.
"I wanted to include many aspects of Cleveland on the CD, of course, because that's where I've basically grown up musically. And the Cleveland Institute of Music, that atmosphere there was a big part of my growing into my orchestra position."
A solo career cut short
Before the war, Aronson had begun touring in what might have been a promising career as a soloist. In the summer of 1941, the Nazis occupied Finland and took everything from him: his freedom, his family, and his instruments.
"He played a Stradivarius for 10 years ... that was taken away from him suddenly. His Amati and his Torte bow were taken away by the Nazis in Riga."

Aronson lost 25 family members in the holocaust.
"The last memory of his sister (was) peering through a chain-link fence and that was the last time he saw her. He spoke about that many, many times."
Visual art as well as music
Thornton plays several Aronson compositions on the CD as well as a cello sonata by Patrick Zimmerli commissioned for the recording.
Thornton's accompanist on "Kol Nidre and Beyond:Lev's Story " is Spencer Myer, a laureate of the Cleveland International Piano Competition.
And there's a visual element, too, with original art and photography for the CD booklet by Cleveland artists Giancarlo Calicchia and Jose Infante.
Thornton has started a scholarship program at Southern Methodist University in Lev Aronson's name and thanks in part to a Kickstarter.com campaign, the Lev Aronson Legacy Project will include the CD, released this week on CD Baby and ITunes, a concert tour, and a music festival June 10th through the 15th in Dallas.