Government and Politics



Wednesday, June 19, 2013




Sherrod Brown says hi-tech companies should hire Americans first




Brown has introduced an amendment to the immigration bill that would require companies to offer high-tech jobs to qualified Americans before seeking overseas workers


by WKSU's JEFF ST. CLAIR


Reporter / Host
Jeff St. Clair
There's a lot that Ohio's Democratic Sen. Sherrod Brown likes about the immigration bill being debated this week. Brown says the Senate version clears a pathway to citizenship for millions of people, it increases border security, and it cracks down on employers hiring undocumented workers. But Brown says one part needs to be fixed. Brown, with Republican Charles Grassley of Iowa, has introduced an amendment that he says will require hi-tech employers to hire qualified Americans before seeking overseas workers.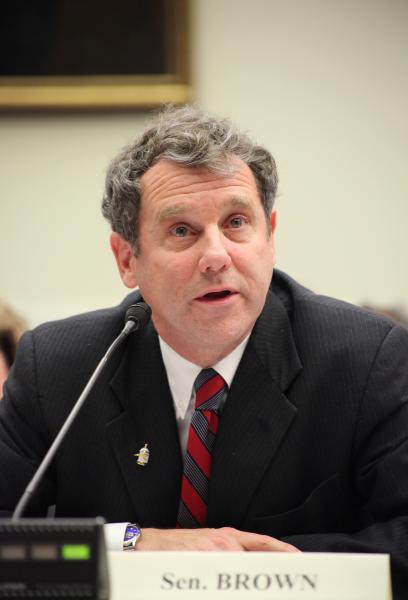 "When US employers cannot find the technical workers essential to running their operations, businesses can recruit foreign workers through the H1-B Visa program to help fill the void created by the lack of American workers with those specific skills. But we need to make sure foreign workers aren't being hired at the expense of Americans."
The Congressional Budget Office estimates about 8 million people currently living in the US would gain citizenship under the Senate's immigration bill, and add $200 billion to federal revenue through taxes. The bill faces stiff opposition from anti-immigration conservatives in the House and Senate.
Page Options
Print this page
---
---