Question one:
Why Carroll County, population 29-thousand and change?

Answer:
Location, location, location.
John Winslow of Advanced Power, the Boston company hoping to build and run the plant, says Carroll County is the center of a region soon to need lots of power--it ranges from Cleveland in the north, to Pittsburgh in the east, Columbus in the west, and much of eastern Ohio and western West Virginia to the south. The need will arise partly from shale boom growth, but mostly it will be due to coal, long the staple of power generation in this part of the country, being phased out.
Advanced plans to generate enough electricity for seven hundred thousand homes using high-tech gas turbines.
Question two:
How will a big plant on the outskirts of the small town of Carrollton bring in so much fuel, and send out so much power?
Answer:
Again, location. And, Carroll County Commissioner Jeffery Ohler says those two issues are why the site appealed to Advanced.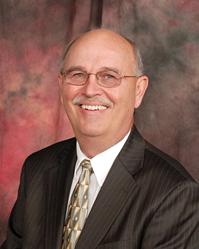 There is already a major natural gas pipeline running not only through the general area where the new plant would be built (off Route 9 north of Carrollton) but through the actual property where the plant will sit. Ohler also say American Electric Power, a major player in electricity transmission, has a main line less than a mile from where the Carroll County Energy plant as it will be known is to be located.
Nothing immediate
Ohler says it will take a year to a year and a half just to get all of the permitting
done, so it will likely be 2015 before construction starts, and perhaps two years after that before Carroll County Energy is operational.

Jobs
Three hundred to five hundred construction related jobs will be need for two to three years for the building phase. Then the plant will directly employ about 30 people long-term.