It was a lucky break for Michele Barratt when the Horseshoe Casino opened next door to her vegan café on Cleveland's Public Square.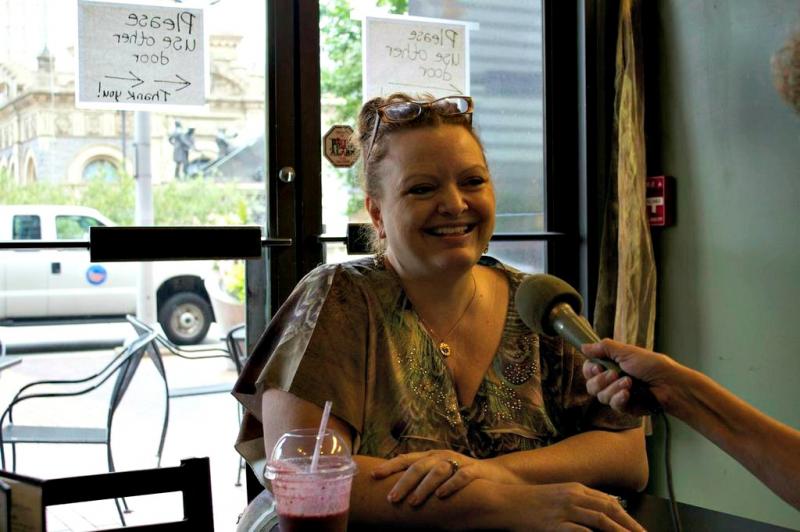 "You wouldn't typically think that casino goers are going to be patronizing a vegan establishment," says Barratt, "but it brings people downtown. There are a lot more people walking around."
She opened three years ago across from the Soldiers and Sailors Monument and, ever since, a steady stream of customers has been coming through the antique door of the renovated Park Building into the Flaming Ice Cube vegan eatery.
Not for vegans alone
Barratt says most of her patrons are carnivores.
"We get some people who come in kicking and screaming with a friend. Those are the people that I love because I really love introducing people to veganism."
Barratt's been influencing diet and lifestyle choices since 1997, when she opened an aromatherapy parlor in Boardman.
In 2002, she turned that into a vegan café. By then Barratt had been eating vegan herself for only about two years.
She'd been a vegetarian off and on for many years, and an animal lover all her life when she had a sort of epiphany.
"So you'd go to the zoo and you'd admire the tiger. Then you'd go to the snack bar and eat a cow. So I didn't get that."
Missionary zeal
Today she's a woman on a mission.
"To make the world a better place. We officially call it 'compassionate cuisine' because we're all about animal compassion. And the goal is to offer delicious food that is appealing to everyone's palate, and it just happens to be vegan."
Fruit-only smoothies, pizza, paninis and soups are offered along with six kinds of meatless burgers. Something like chicken is on the menu, too, but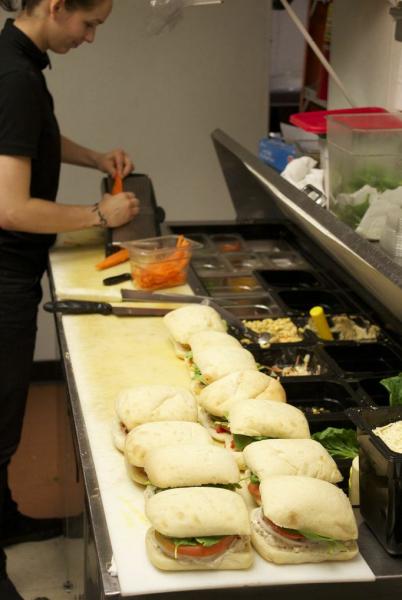 its spelled chick'n.
"It goes back to our mission to introduce veganism to people who aren't vegan," says Barratt. "So therefore we do have a lot of pseudo-meats here because that's what's comfortable for people who aren't vegetarian or vegan."
No need for eggs, cheese or milk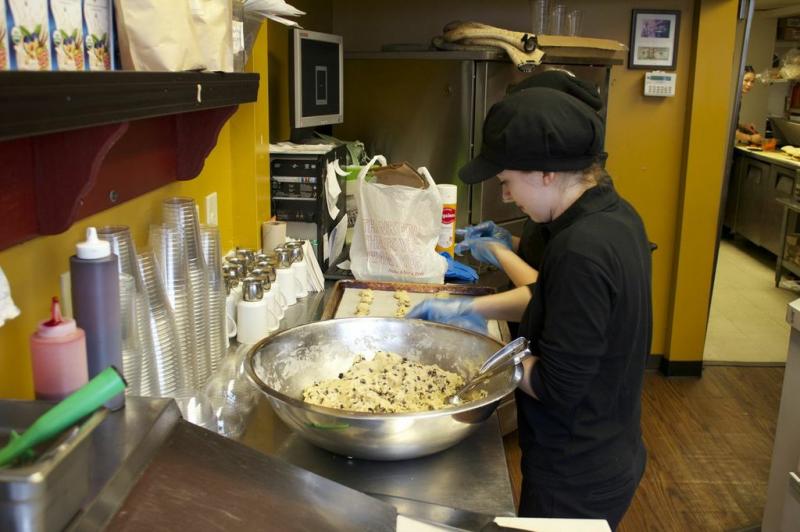 She says it's easier these days to find substitutes.

"Ten years ago vegan cheese was not so hot, but now actually they melt and pretty much you cannot discriminate from a regular dairy cheese. In baking, there is a product called egg replacer which is a tapioca-based product, and if you want to do scrambled eggs, you can do scrambled tofu which is delicious. There's soy butter. There's soy milk. There's almond milk. There's hemp milk."
Barratt says what's vegan and what's not is a matter of interpretation.
"White sugar is a gray area. Some people say white sugar's vegan, some say it isn't. Some white sugar is processed over charcoal that has charred bone in it. However some filtered water is processed the same way, and I have never met a vegan who wouldn't drink filtered water. So it's really a gray line and everyone draws that line a different place."
National recognition
There's general agreement, though, about the Flaming Ice Cube's grilled soy-based vegan burger. Last fall VegNews magazine voted it one of the nation's 11 best. At the Boardman Flaming Ice Cube, it's topped with a cilantro and walnut pesto sauce and at Barratt's Cleveland café, she serves it with a basil-pistachio pesto, vegan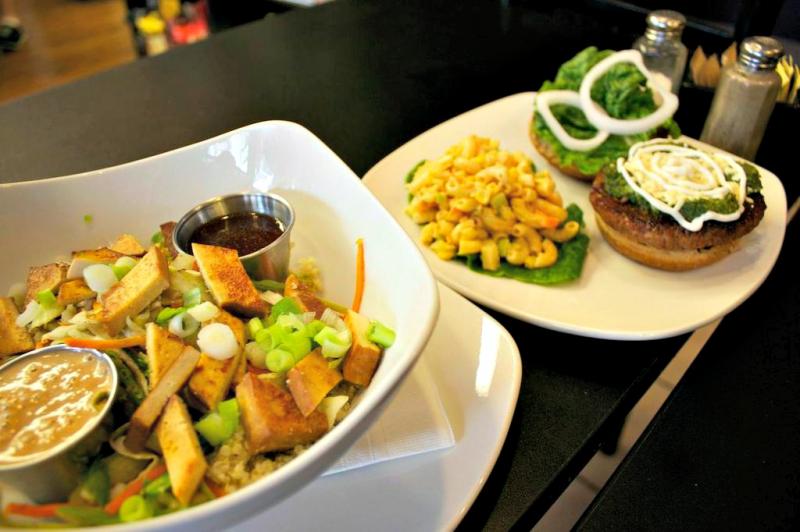 mayo, onion and lettuce.
Barratt has no culinary training but lots of ideas.
"And our menu is a compilation of different recipes that I have come up with. We have different employees who have contributed recipes. Even some guests who've come in and said, 'Here's a great recipe if you want to try it.'"
One of her own proudest creations is the Asian quinoa bowl with sautéed Asian vegetables. She adds grilled
marinated tofu and the café's signature peanut sauce and plum vinaigrette.
More than a café it's a brand
Other enticements include cupcakes, midnight fudge brownies and what Barratt says is her most popular sweet treat, the peanut butter crunch bar.
"That is sort of the gateway drug into the vegan world," says Barratt. "Sometimes it's called peanut butter crack bar."
The confection even has its own web page.
"We were going to market it. We talked to some supermarket chains. And then we just got so busy with the café that we didn't have the resources to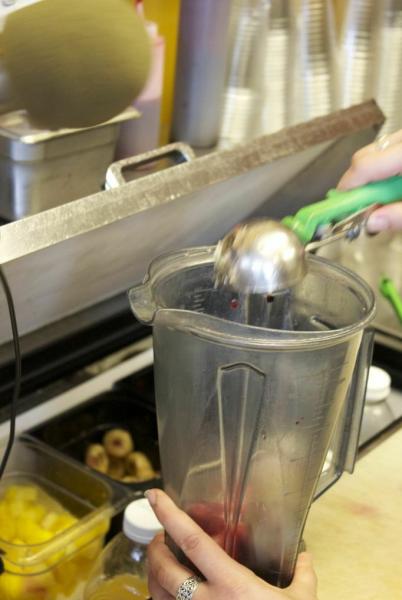 move forward with that. But that is an option for the future."
Barratt's business already extends beyond food to vegan-friendly bath and body products, incense, candles and yarns. There's a knitting lounge and yoga and meditation classes at the Boardman Flaming Ice Cube.
"It's really a brand and a lifestyle and hopefully by next summer we'll have a cookbook with some of our favorite recipes in the café."
Michelle Barratt dreams big. She says that's the meaning of her café's name.
"It is. 'Anything is possible.' If an ice cube can flame, anything is possible."
And that's this week's Quick Bite.
Next week, we go over to what Michelle Barratt would call the dark side in a search for the perfect hamburger.