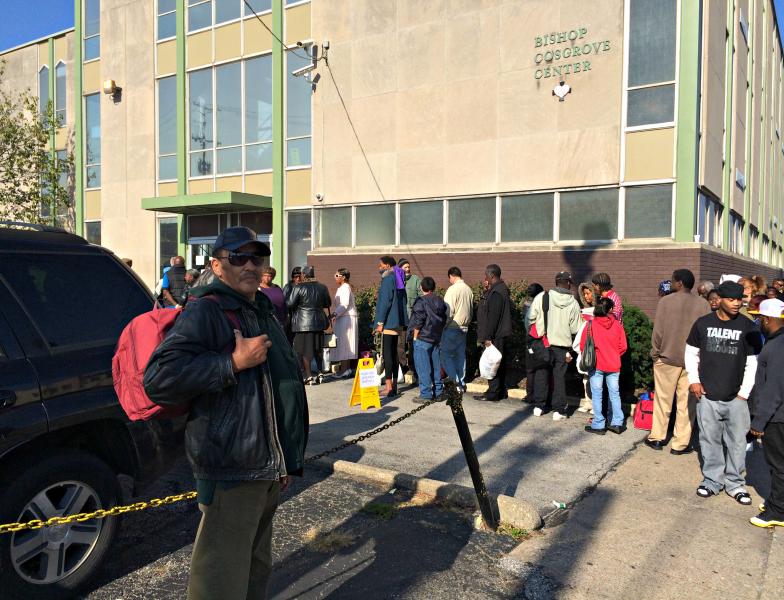 The line of hungry people waiting outside the back door of Catholic Charities Bishop Cosgrove Center extends along E. 17th Street almost to Superior Avenue. It's a long wait, but it's a sunny October morning and fortunately not too cold.
As homeless people stream inside, final preparations are underway for the fourth annual "Hand Up Gala."
Thanks to Catholic Charities and the Northeast Ohio Coalition for the Homeless, an elegant lunch is about to be served in a newly redecorated room.
Sunshine streams through stained glass windows onto white tablecloths festooned with flowers and laden with tasty appetizers.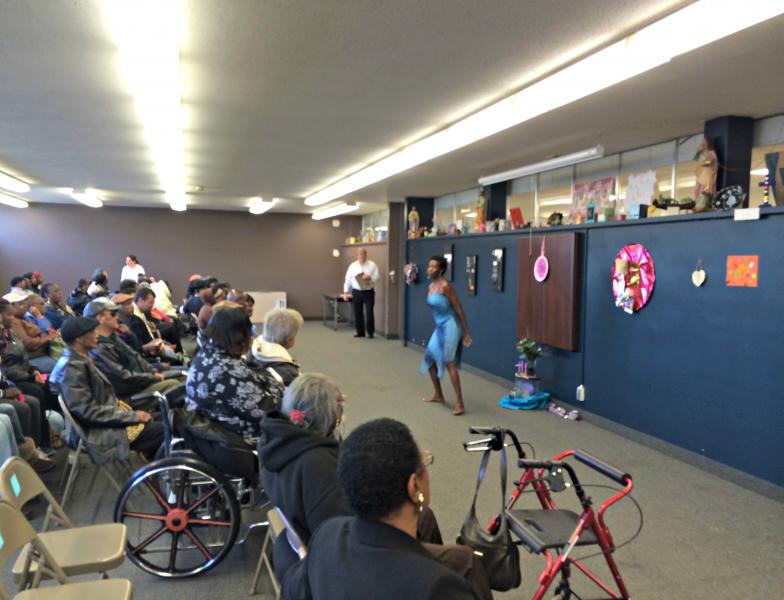 Live music, too
While volunteers scurry to fill every water glass, entertainment's provided by a solo dancer and a flamenco guitarist, both donating their talents.
A tall, unsmiling middle-aged woman in heels and a black dress waits patiently to enter the dining room.
"My name is Patricia Robinson. I live in that shelter at 2227 Payne."
The Norma Herr Women's Shelter has been her resting place since she moved back from California and became estranged from her family.
"I can see that it's an all-out real affair," says Robinson, "so I came dressed appropriately. I'm looking forward to it."
The chef offers her very best
A hot meal is served at the center every day. But Chef Sharon Delk made this one with extra care. She's a graduate of the Tri-C Culinary Arts program.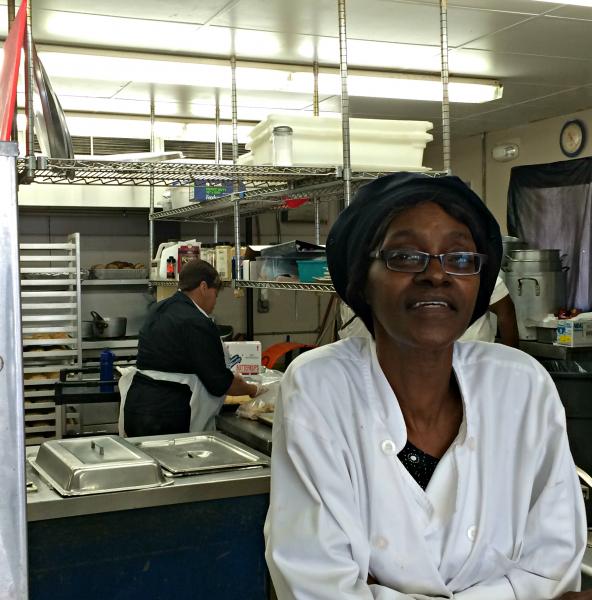 "I have a roast leg of lamb and a horseradish sauce. I have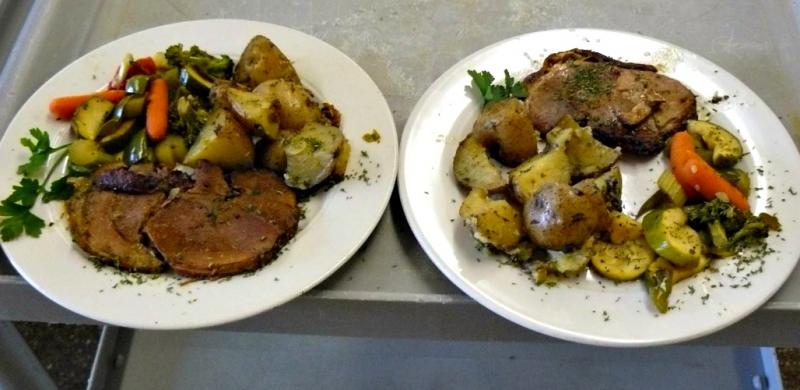 Yukon Gold potatoes roasted with leeks. And I have a vegetable medley with all kinds of vegetables in it and lemon-pepper seasoning. And my dessert is called Napoleon Frangelica."
It's a glazed puff pastry and she took the trouble of putting a chocolate swirl across the top of hundreds of them.
"They are special," she says of her guests. "They're special to me. So I gave them my real, real best today."
Not your traditional fundraiser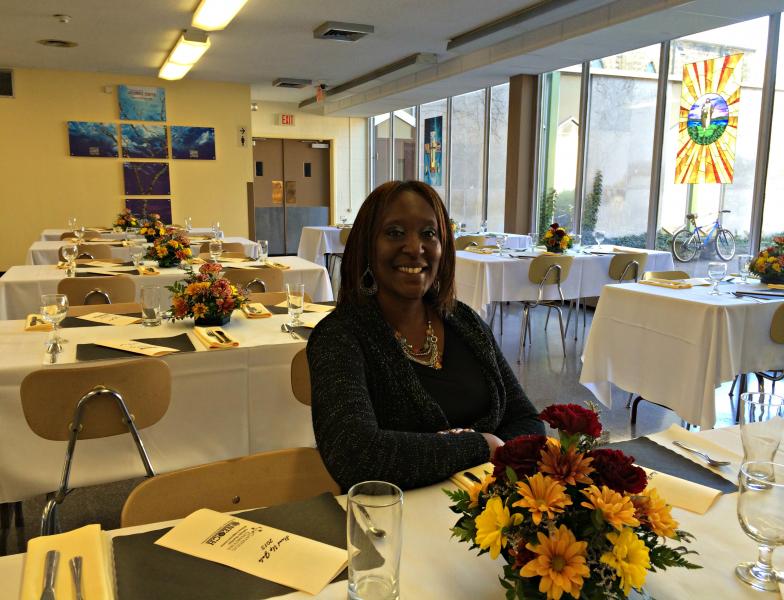 The Cosgrove Center's Nicole Evans says most of the food comes from the Cleveland Food Bank.
Brian Davis of the Northeast Ohio Coalition for the Homeless says the annual gala serves about 200 people.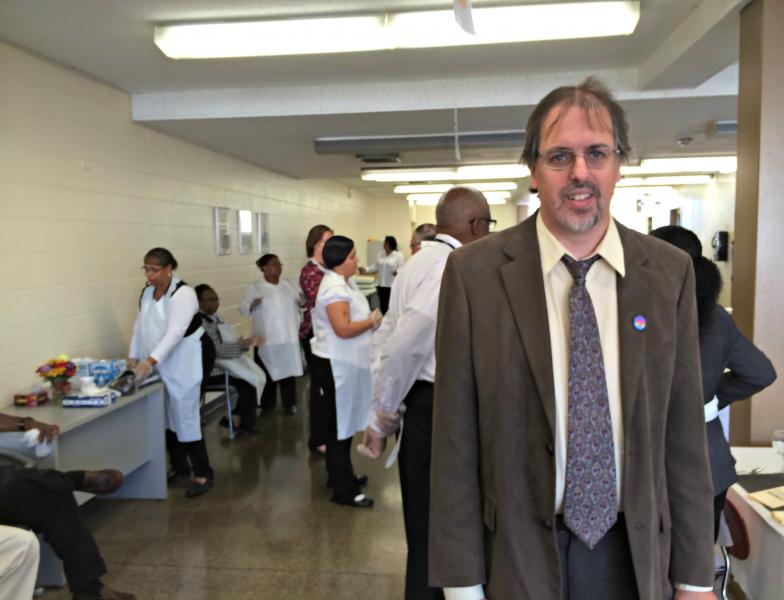 "Doing a really nice event is something that homeless people look forward to every year."
He says in 2010, the coalition and Catholic Charities decided on the gala as an alternative to the traditional silent auction fundraiser.
"The beneficiaries are actually the people in need and we get a chance to then serve them."
Serving in a very personal way
Politicians in hairnets and aprons are among the volunteer wait-staff. They include Dale Miller, a Cuyahoga County councilman. He says he's grateful for the opportunity to be of service in such a direct way.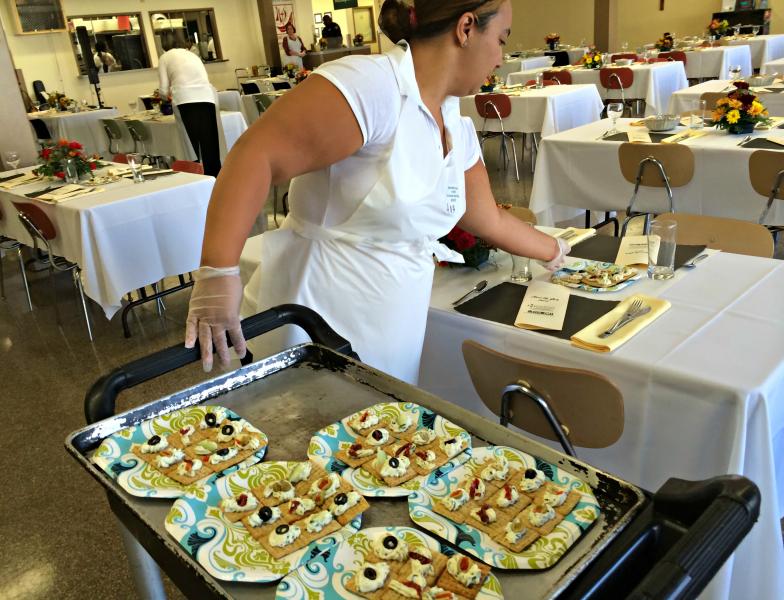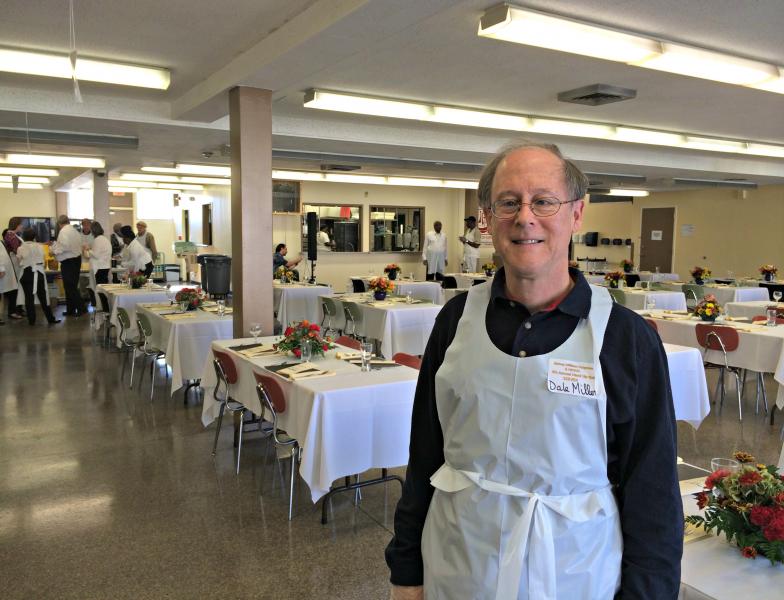 "This helps people who have a lot of difficulties in their life, to get one really good meal and enjoy some of the things that a lot of us kind of take for granted. So I think it's great."
Some of the money raised through the Hand Up Gala funds the homeless coalition's outreach program, which gets people off the streets and into shelters and transitional housing.
Ten years ago there were hundreds sleeping on the streets of downtown Cleveland. Now only about 25 individuals live that way. But annual homeless counts say more than 2,000 people in the county don't have adequate shelter.
Many benefactors big and small
Dave's Supermarkets, Executive Caterers and other donors contribute to the Hand Up Gala fundraiser.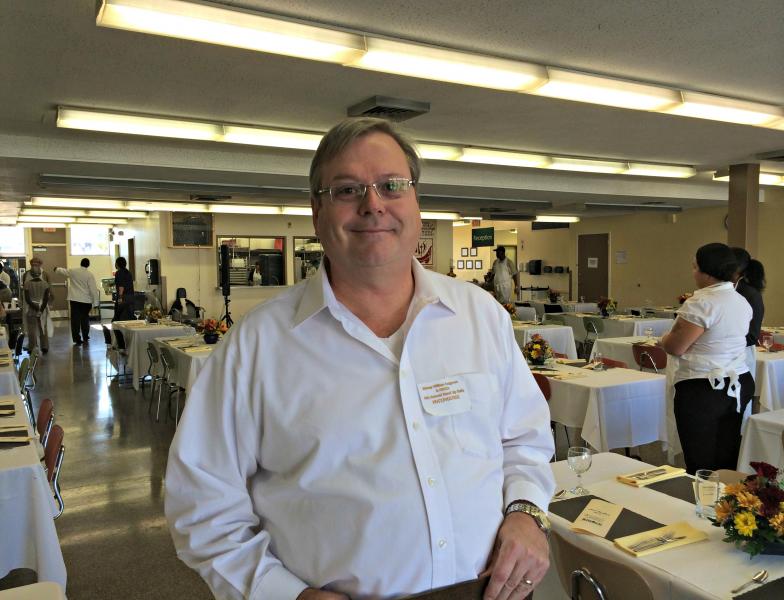 But Catholic Charities' President Patrick Gareau says most of the money comes from individuals passing the basket.
"The donors of the Diocese of Cleveland, mostly through the churches in our annual appeal, are very generous. We're able to serve almost 400,000 people a year in all of our programs, including the food programs. It changes a lot of lives, and sometimes it just keeps somebody in from out in the cold and with a warm meal."
A new beginning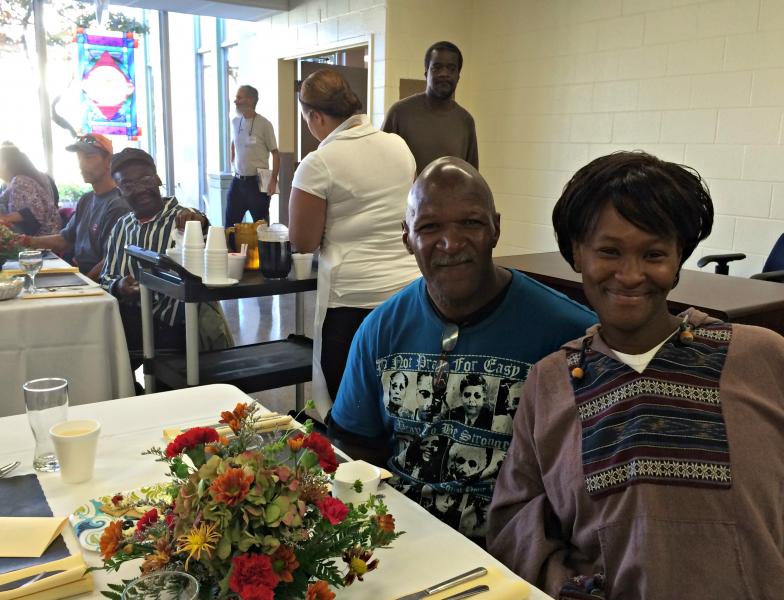 The gala means something more to Tony Mumford and Antoinette Jackson.
"When I walked in I started crying, says Jackson. "It was nice because I'm not used to something like this.
"It's a blessing," says Mumford. "I'm homeless. Used to be an addict. Just trying to change my life."
"And me myself," says Jackson, "I used to be on the streets doing stuff to get drugs. But now that I feel good about myself, I can come to stuff like this."
"Yeah," says Mumford," It's a new beginning for us."
And a new record for the Hand Up Gala. This year, 240 homeless and hungry people got that one fine meal.
And that's this week's Quick Bite.
Next week we'll be coming to you from Vienna, talking about the food Cleveland Orchestra musicians enjoy when they're on tour.