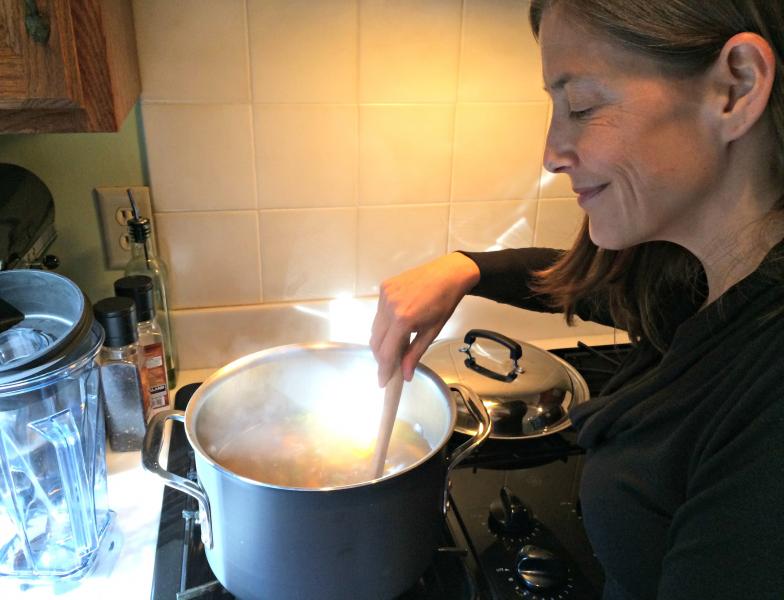 Kim Durbin isn't quite as busy today as she was on Thanksgiving. But she still has lots to do.
With four kids and a husband to feed, she spends a lot of time in her Westlake kitchen.
Not that she minds, at all.
"I just enjoy it," she says. "I enjoy everything about it. I should be a prep cook because I love to chop and dice and do all that stuff that most people hate."
We hear no groans from this home cook about having slaved away on yesterday's huge meal.
A traditional breakfast
She just smiles, butters up the grill and starts beating some eggs.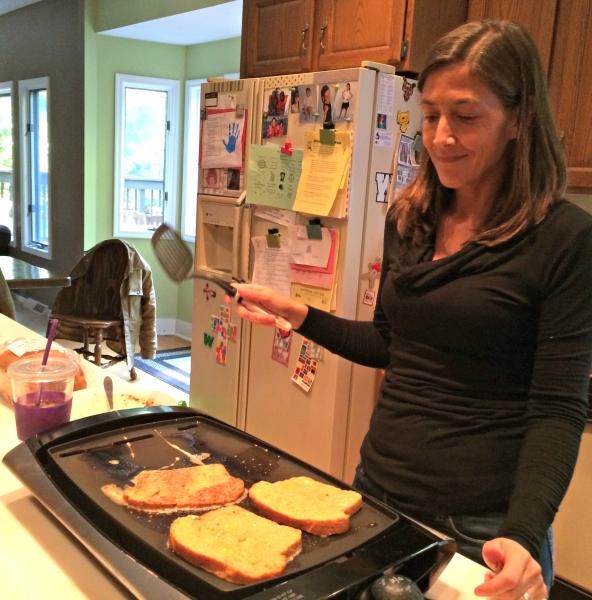 Her goal is not only to make a great breakfast, but also to use up the Thanksgiving leftovers.
"We do waste food occasionally, but I hate to waste it so I try to find new ways to use things."
She adds a little milk and cinnamon to her egg mixture.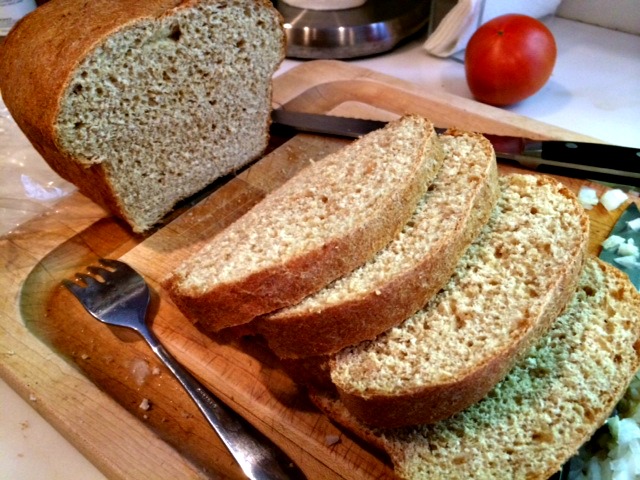 Then she slices up what's left of the dense whole wheat loaf made with local honey she got from her subscription food service.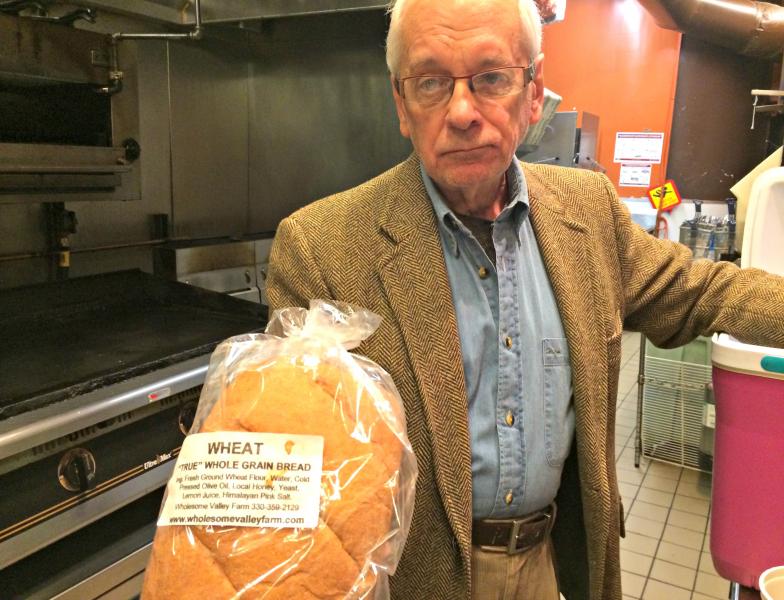 It comes from Wholesome Valley Farm in Wilmot, as part of her Fresh Fork Market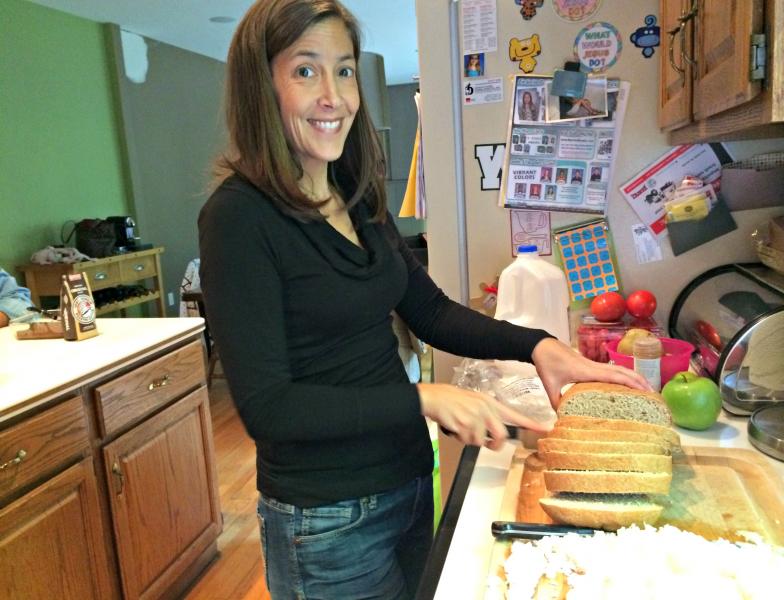 Thanksgiving package, and there's plenty left for cinnamon French toast, the traditional post-Thanksgiving
breakfast for the Durbin family.
Mini-Thanksgiving the night after
For lunch, their favorite is leftover turkey sliced onto fresh Italian bread.
And for tonight's dinner, it'll be a mini-Thanksgiving with last night's leftovers.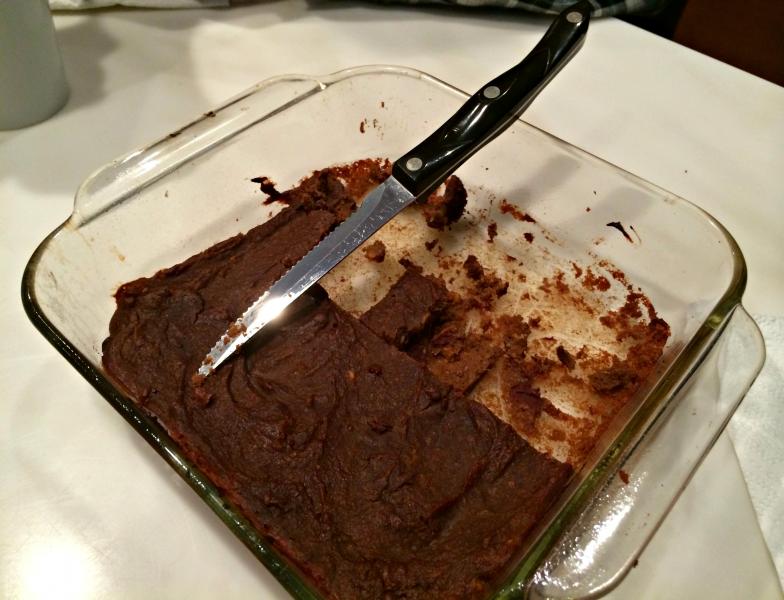 "Today I prepared some sweet potato brownies for dessert. I also took some Brussels sprouts and added some onions and walnuts and apples, all left over. And I'm just going to roast those. And I also have some leftover cauliflower because let's face it, when you do that veggie tray, nobody eats the cauliflower. So I'm going to make some cauliflower mashed potatoes with those."
Another way to make use of leftovers is to be like the French and make a terrine.
Not a meatloaf but similar
Adam Lambert's Bar Cento is known for its charcuterie.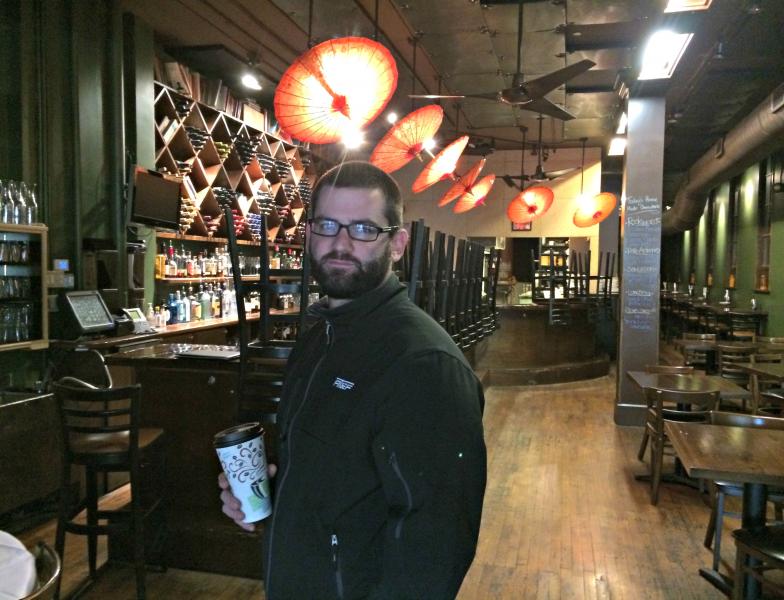 Lambert, too, gets his Ohio grass-fed beef and free-range poultry from Fresh Fork Market.
He then cures it to make bacon, ham, sausage, pepperoni, pates and terrines.
A terrine, says Lambert, is an easy but elegant way to use your Thanksgiving leftovers.
"In a terrine mold with Saran Wrap down, you kind of layer your turkey with your vegetables. And then we usually put a little bit of stuffing over top of that ... and then we'll dump our gelatin turkey stock over top of that, weight it and press it. And then it'll go in the refrigerator overnight. So what we can do then is take your cranberry sauce and kind of glaze that over top, and essentially have a Thanksgiving terrine which is very fun."
Fresh Fork Market's owner and founder Trevor Clatterbuck calls it a Thanksgiving meatloaf.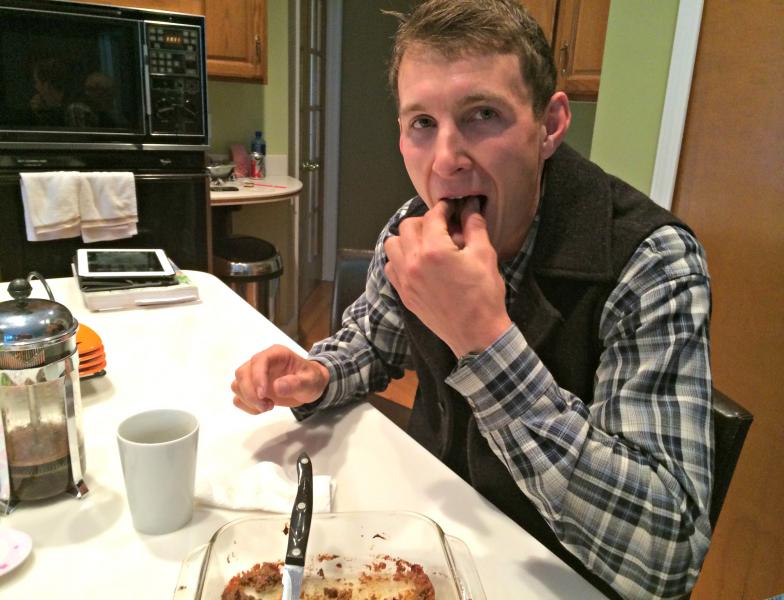 But Clatterbuck's chef-in-residence, former restaurateur Parker Bosley knows it's a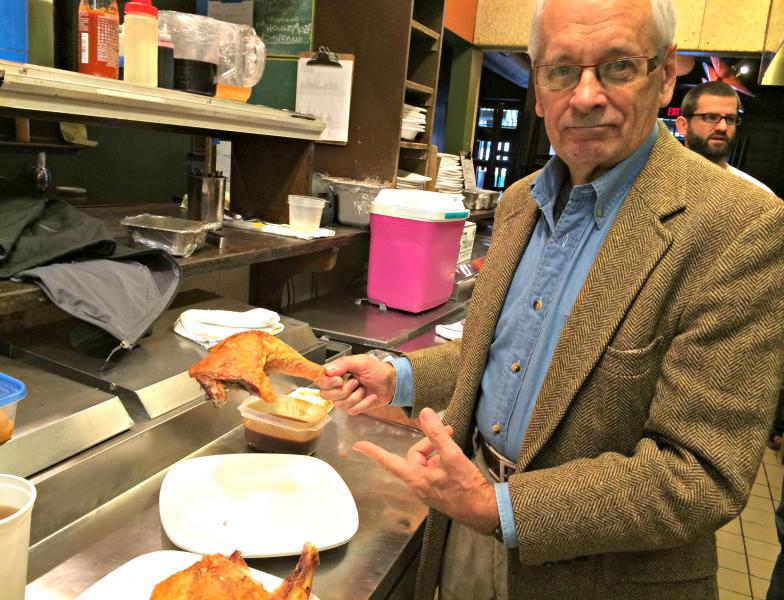 terrine. He spent many years as a chef in France.
Bosley says dark turkey meat works better for soups, stews and terrines.
But white meat makes great open-faced sandwiches.
No such thing as too much gravy
"So if you have really good bread, sturdy bread, not puffy white bread from the store, and you even toast it a little bit, and then lay out slices of white meat on it and pour over the leftover gravy that you've reheated. I think that is really, really good."
And he hopes you have lots of gravy left. He says when it comes to gravy you cannot make too much.
"If you make pancakes put gravy on," the chef advises. "I grew up with that."
And if you're not going to use the leftover gravy today, Fresh Fork's marketing manager Robert Stockham says you can always freeze it along with everything else, and use it as a TV dinner.
Thanksgiving again much later on
"Just take your plate and cover it with Saran Wrap and make sure it's actually touching the ingredients. And at that point once it's sealed, put it in a Ziploc bag and get as much air out as possible and that plate will be good for several months just like that."
Parker Bosley says it will taste just as good as it did on Thanksgiving Day.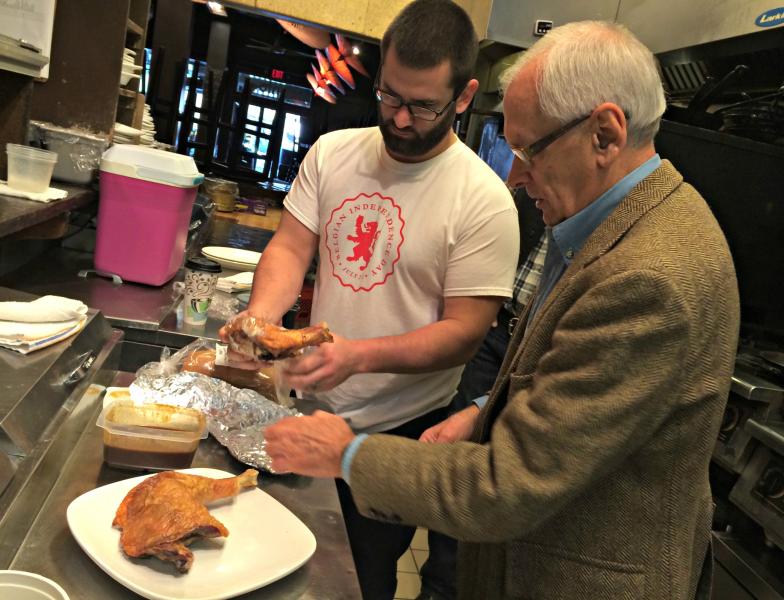 "Absolutely, sure. Squash and sweet potatoes freeze very well. Bread stuffing, gravy, any of these things."
Parker's New American Bistro in Ohio City is still fondly remembered, but today the chef finds equal satisfaction working with Ohio farmers and frugal home cooks.
"The young people that we see, they are going back to recapture what grandmother or even great-grandmother did," says Bosley. "Real home cooks that did use every part of the creature. And I think that brings us back to what real cooking is. You cook what you have. So you open the refrigerator door or the pantry and you think, 'Oh what can I make?' And that gets the creativity going. And we are much more resourceful than we think we are."
The downside of throwing it away
We had better be resourceful if there's going to be enough food to go around in 2050, when 9 billion of us are expected to be on the planet.
According to the U.N., nearly one-third of all food produced goes to waste each year, and the Worldwatch Institute reports that between Thanksgiving and New Year's Eve, Americans waste three times as much food as we do at other times of the year.
How do we change that?
We can reheat or put a new twist on the leftovers. We can freeze and preserve Thanksgiving.
But here's another idea. Bring the leftover dried foods and canned goods to the Akron/Canton and Cleveland Food Banks.
And that's this week's Quick Bite.
Next week, it'll be lamb, peppers, honey cake and more at a celebration of Armenian cuisine.