Before the Sex Pistols formed in London, before CBGB opened in New York, Cleveland had the electric eels.
"Someone asked me what my influences were and I said, "Among other things, Sun Ra, Ghoulardi and Albert Ayler."
That's John Morton, guitarist and founder of the group. He's not alone among the proto-punk and New Wave musicians in Northeast Ohio who cite Cleveland avant garde jazz saxophonist Albert Ayler as an influence. They also mention Detroit's MC 5 or New York's Velvet Underground. But invariably the common thread is Ghoulardi.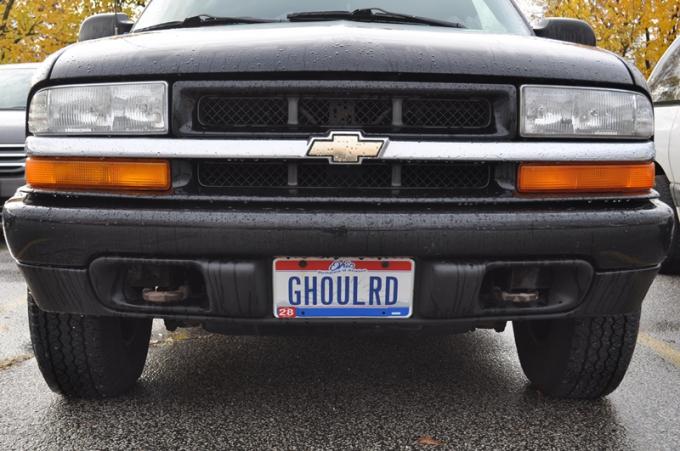 "He was really an iconoclast in the true sense of the word, y'know in breaking established things. You know it was great for kids, this kind of defiance that you have. He was a great influence. Every Cleveland band I've read about has mentioned Ghoulardi as an influence."
Ghoulardi hosted horror movies on Friday nights at 11:30. His real name was Ernie Anderson and he was a booth announcer for WJW TV in Cleveland. For "Ghoulardi's Shock Theater," he copped a Transylvanian accent and occasionally read letters from viewers.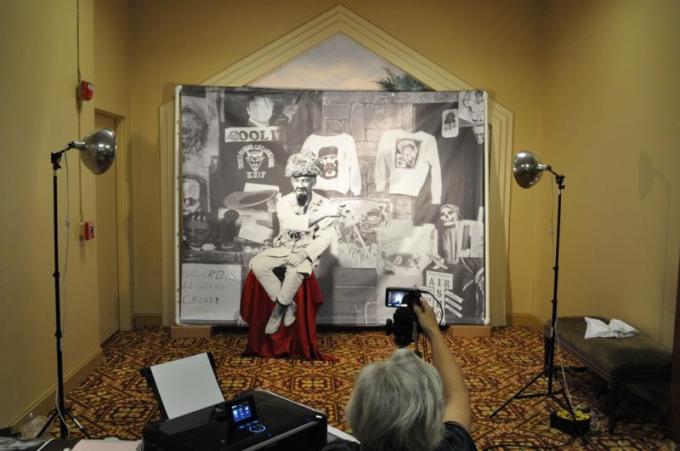 "Catch that one, baby. 'Dear Mr. Ghoulardi, like so many Clevelanders, we enjoy Channel 8's science fiction movies.' Can you believe there is somebody who enjoys these movies? Wheee. He says, 'Please try to be less obtrusive.'"
Ghoulardi wore a fake goatee and white lab coat covered with political buttons and adopted the attitude of a '50s beatnik. He wasn't afraid to answer his critics on the air, asking his cameraman to zoom in on their letters, sometimes reading off their return addresses
"Stevie babes, take a shot of that note. This is important. Stevie, do me a favor. Next time you write me a note, try to be less obtrusive, will you baby?"
Gene O'Connor was watching.
"He was the cool guy; the guy who was cooler than your parents."
O'Conner would later go by the name Cheetah Chrome, write some classic punk songs and play guitar for the band The Dead Boys. Even after they became famous, the band members continued to talk about Ghoulardi.
"He followed us through our lives. He got us when we were young, and we followed him right through to the end. We're all die-hard fans of Ghoulardi."
That's because Ghoulardi was everything the rest of TV was not: He made fun of news anchors on stations, made fun of the movies he was showing, and he told kids to skip them and go to bed. Tom Feran, is co-author of a book on Ghoulardi.
"TV hosts were at the time neighborly. They were authoritative; they were responsible. The grownups were on TV. Ghoulardi was a grownup who didn't play by those rules. And that was really refreshing."
The show dominated its timeslot, beating Johnny Carson and capturing as much 70 percent of the viewing audience on Friday nights.
Even at a young age, David Thomas knew something was out of whack.
"Nine or 10, you recognize normal. It's not hard."
Thomas went on to lead the groundbreaking bands Pere Ubu and Rocket From the Tombs.
Thomas has lectured on Ghoulardi and says the late-night host was subverting authority figures before that became a popular pastime.
"Because he exposed them all as the same kind of idiot that you are -- that they weren't any smarter or more in touch with anything than you potentially were, y'know even as a kid."
David Thomas calls that generation of Ohio youngsters "Ghoulardi's Kids." They included Jerry Casale, one of the founders of the band Devo.
"We thought he was cool; he made us laugh. And he blew things up on television. He destroyed property."
Paul Marotta, of the band, the Styrenes, remembers, "I sent my model cars to Ghoulardi; he blew one up on camera. I was very happy. I got 10 points at school for that one. "
Jamie Klimek, of the Cleveland band Mirrors recalls when Ghoulardi "superimposed himself into the movies like "Attack of the Crab Monsters" 'Oh! Look at that giant crab.' And he was anarchic. He didn't care."
This was a quarter century before the debut of Mystery Science Theater.
Host Ghoulardi: "Hey next week – oh tomorrow -- on Masterpiece Theater, the Island of Lost Souls. Can you believe that?"
Jerry Casale says watching the "The Island of Lost Souls," a film about half-human monsters, was the impetus for Devo's catch phrase.
"I don't think we'd have Devo without the original movie starring -- who was it? --Charles Laughton, Lon Chanely Jr."
The memorable line? "What is the law? Not to eat meat. That is the law. Are we not men? "
It echoes through Jocko Homo: "Monkeymen all in business suits. Teachers and critics all dance the poot. Are we not men? We are Devo ..."
If Ghoulardi's movies and his attitude weren't seeping into young minds, his music was. Ernie Anderson was a jazz fan, but his sound engineer Chuck Schodowski was playing blues, surf music, R&B and a lot of off-beat material that was not showing up on radio. But Akron and Cleveland kids were hearing it.
Kids like Ralph Carney, later a horn player for Tin Huey, the B52's and Tom Waits:
"Yeah, yeah that's [The Trashmen's "Surfin' Bird"] like Midwestern proto-punk. Surf rock kind a stuff and they played Duane Eddy "Desert Rat" and there's that one with the saxophone I really dug but I can't think of the name of that one."
If that wasn't punk when it came out, it was incorporated later. David Giffels is co-athor of the book, "We are Devo."
"You know, in a literal sense The Cramps, most of whom came from Akron or Cleveland, directly took on this B-movie, horror movie aesthetic that came straight from Ghoulardi. And they have songs that reference Ghoulardi, that references 'Stay sick, turn blue'."
Another Ghoulardi favorite was Cleveland blues singer Screamin Jay Hawkins and the song "I Put A Spell On You"
Film maker Jim Jarmusch, growing up in Cuyahoga Falls, has talked about Ghoulardi's strong influence on him. He used that song in his early feature film, "Stranger than Paradise" and later cast Hawkins in a part for his film "Mystery Train."
After only three years on the air , Ernie Anderson retired the character and moved to Hollywood where he became the voice of ABC Television.
He died in 1997, but his legacy as Ghoulardi lives on in thousands of small ways. Comedian Drew Carey would sometimes wear a Ghoulardi T-shirt on his sit-com. The Cramps persona of the horror-movie-meets-rockabilly-band led to a style of dress that has since become known as Goth fashion. And Anderson's son, notable movie director Paul Thomas Anderson, has named his company Ghoulardi Films.