The Armenian Food Festival and Bazaar is not just for the 100 members of St. Gregory of Narek Armenian Church.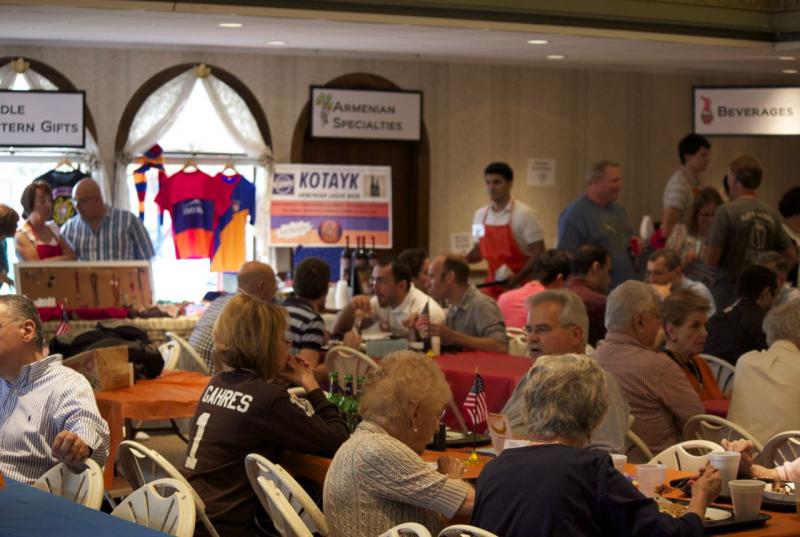 More than 500 visitors swarmed the church's Cultural Hall in October on the first night of the 12th annual festival, and Leslie Bagdassarian says they came from Akron; Erie, Pa.; Cincinnati and beyond.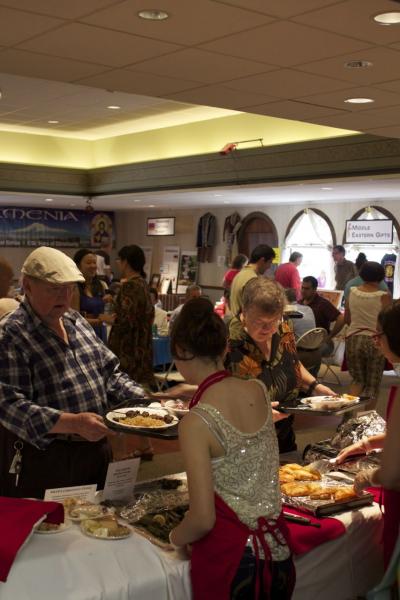 "There are people here from Columbus. And then, of course, we have other families who bring their family members in to visit. It's really nice to have it in the community ... because a lot of people don't get a chance to eat Armenian food other than this festival."
Home cooking for hundreds
Bagdassarian says Armenian restaurants are few and far between because Armenians prefer home cooking.
The Kingdom of Armenia was the first nation to adopt Christianity as its religion, she notes. That was back in 301 AD. So, Bagdassarian says, for a very long time, it's been the church that unites the community, and food that brings families together.
"My grandmother used to have our entire family, cousins, grandchildren, everybody over for dinner on Sundays after church. My grandmother never measured anything. She always did it by eye, by taste, by smell, by feel, her hand. ... So I made her stop after each ingredient and I'd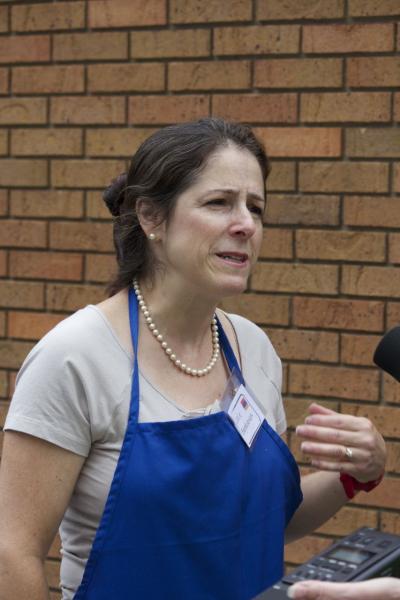 measure it."
Grandparents are the teachers
His grandfather introduced Peter Zahirsky of Shaker Heights to the joys of shish kabob.
"My grandfather came to Cleveland back in the 30s. He was a survivor of the Armenian genocide and came to this country with absolutely nothing and then ended up here, started a veterinary practice and became very successful. So it worked out for him."
In gratitude, Zahirsky volunteers each year to grill the meat for the annual festival. He begins with lam shish kabobs.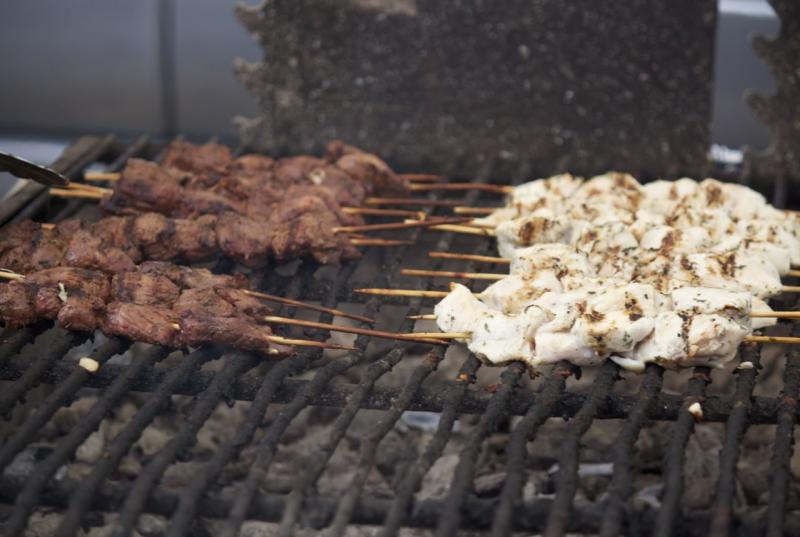 "We marinate them in wine with garlic and basil, and they get a good day of sitting in that so by the time it comes out, it's very tender. And once it's grilled, you get that fire-smoked flavor in that. It's great."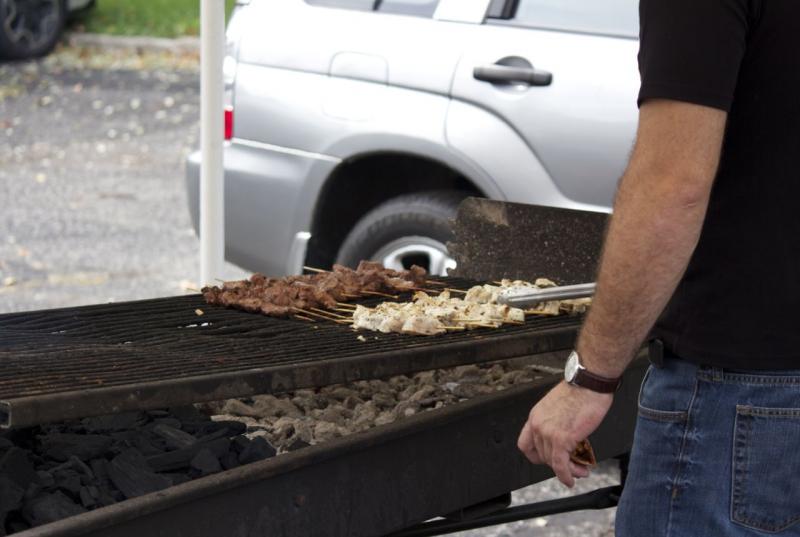 While lamb and chicken sizzle outdoors, Nina Setrakian welcomes us inside.
Savory dishes and sweet pastries
"Here it is. The hot food, the bakery, and then we also have a very nice selection of Armenian crafts and Armenian beer and wine."
Setrakian was born in Lebanon, but left 25 years ago. Since 1991, when she came to Cleveland, she's helped publicize the annual Armenian Festival.
Her own favorite Armenian specialty is a dumpling called manti.
"Small squares of dough with a little bit of meat inside, and it's pinched together. It's time-consuming. Grandmas had more time to do these things than us. You bake it and then you prepare a yogurt soup and drop them in the soup and eat them. It's the most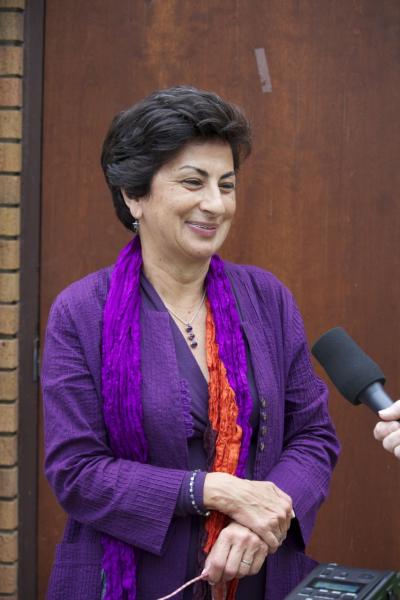 delicious thing I've ever had in my life."
Setrakian and her friend Leslie Bagdassarian realize Armenians are better known for things other than cuisine.
Like the singer Cher, the author William Saroyan, tennis star Andre Agassi.
"And of course we have the sisters. The Kardashian sisters. Everybody knows they're Armenian, but we kind of play that down a little bit."
Instead, they play up the food, and there's plenty of it.
Armenian pizza is twice-baked
In the church kitchen, while the festival is still well underway, we find Cindy Russell up to her elbows in what looks like pizza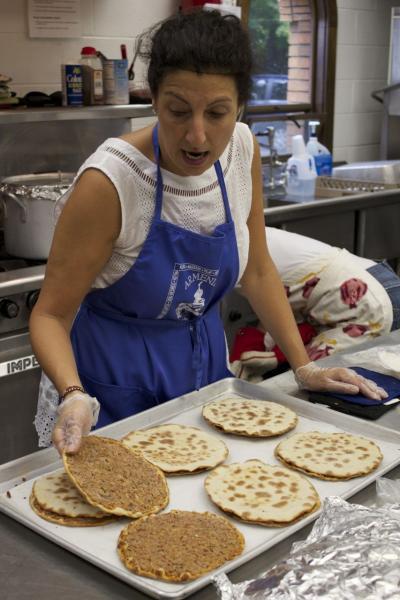 sandwiches.
"I'm getting our lakmajoon, it's like an Armenian pizza, ready to bake, and then we serve it piping hot. It's a lamb, beef mixture with tomatoes, onions, green peppers, red peppers, and we like to serve it with lemon."
The meat is partially cooked before the final baking. There's salt, pepper, mint, and parsley in the dish. Herbs like cinnamon, dill, mint, coriander are favored in Armenian cuisine, but not the hot stuff, nothing too spicy.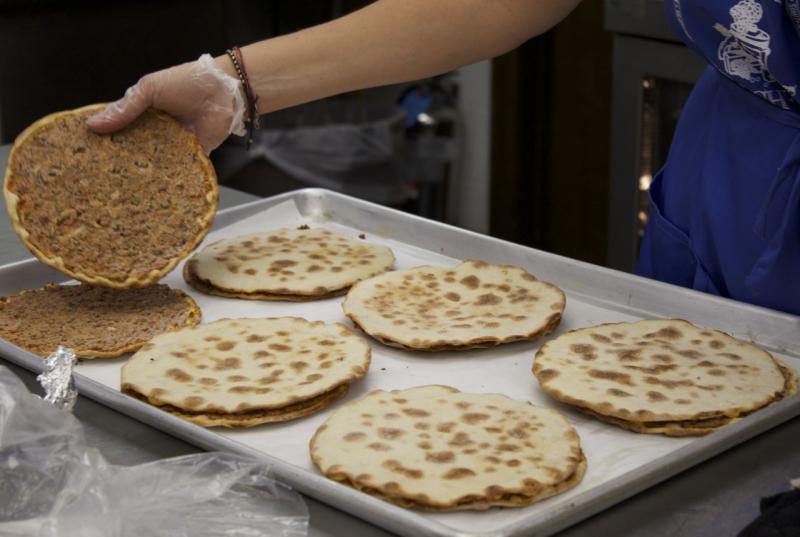 The ever-popular byorek
Nina Setrakian says pastries, like the cheese byorek, can be savory.
"This is puff pastry with a mix of cheeses and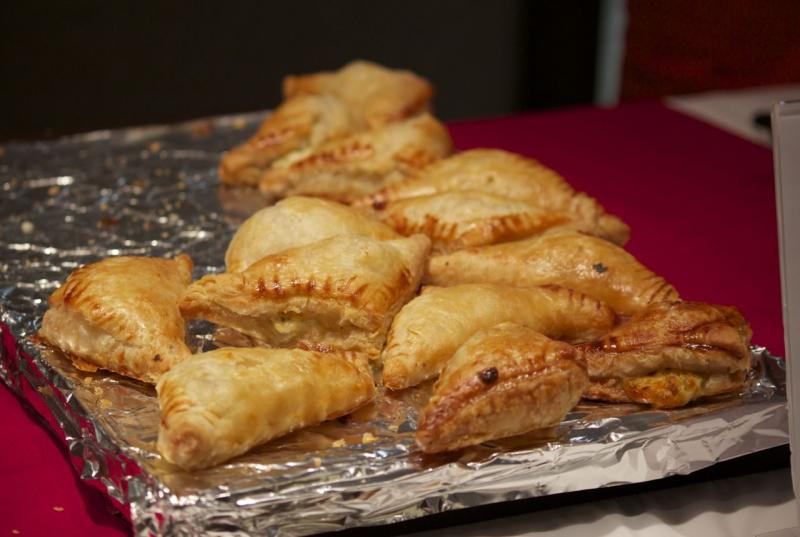 parsley and pepper, and egg to hold the cheese together. And then it's baked in the oven."
The stuffed grape leaves are similar to what you find in Greek, Egyptian or Iranian cuisine. Dina Arslanian headed the group of 20 church women who turned out 3,000 of the delicacies known as dolma for the festival.
They're careful to use only the best leaves.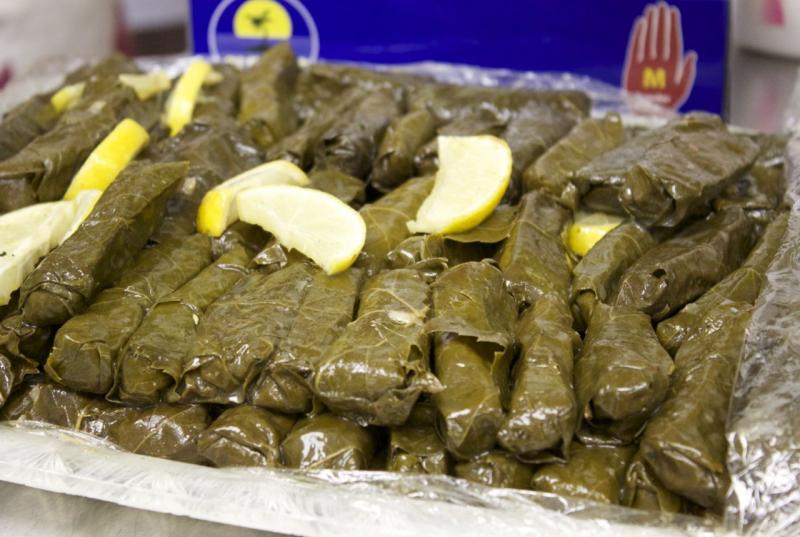 "Many of us pick our own or these come in jars and we make a filling in advance, and then we hand roll them one by one and then cook them. We have cooking dates, and so we let everybody know that this is what we'll be doing on this particular date. We have fun cooking together. We have a great time. We talk and we get to spend time with each other that we wouldn't otherwise spend."
A daughter's treat is her father's delight
Time to connect with friends. Time to connect with your heritage. That's what the food festival's all about for 10-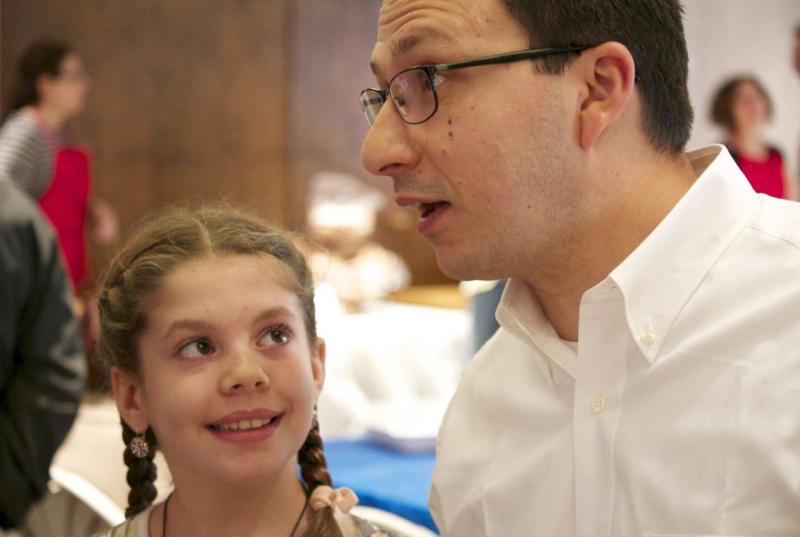 year-old Lizzie Krajakian of Gates Mills.

"My favorite is the cheese byorek. It's buttery, crisp, cheesy, all at the same time."

She doesn't know how to make it "but I would love to. I would ask my Dad because he's from Armenia."

Joseph Krakajian intends to learn the recipe. He's very pleased that his daughter loves the food he grew up with.

"It makes me feel that I succeeded in life. She's a wonderful child that she wants to maintain that heritage and understand it. And probably one day she will make it and tell her kids, 'This is something I want to pass on.'"

"Yeah," says Lizzie. "That'll happen."

And so will the Armenian Food Festival and Bazaar, every October, in Richmond Heights.

That's this week's Quick Bite. Next week the topic will be sausage.