"Cheese is a very popular product. Everybody likes cheese."
Brian Moran of Lake Erie Creamery says holidays are great, but Ohio cheese makers are of good cheer all year long.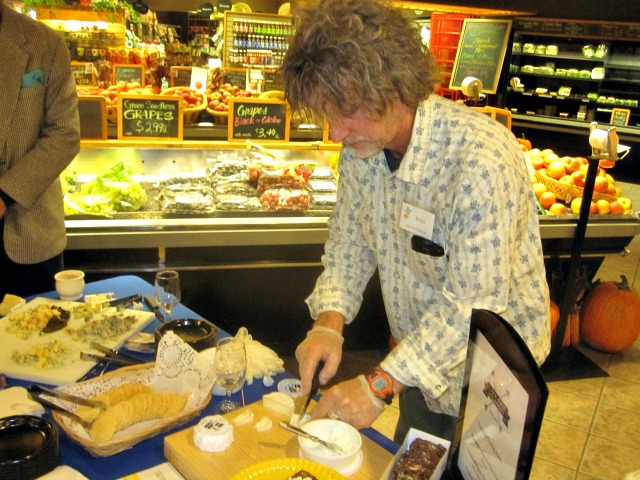 Moran's creamery has won national awards for its Blomma.
"Which is a blooming rind goat cheese, aged at about three to four weeks before it comes to market, similar to a Camembert or a brie. "
A cheese boom
Moran's Cleveland operation was Ohio's first artisan cheese creamery. It opened in 2006. By 2007 he had five competitors, and today there are 20.
"And I know for a fact there are at least three or four getting ready to open either at the end of this year or the beginning of next. The big boom is the local food. People want to know where their food comes from, and I think that is the biggest driver for it."
A Specialty Food Association survey shows "local" is the biggest cheese trend of 2013.
And Ohioans don't have to travel far for award-winning cheese.
Hiram's MacKenzie Creamery claimed 13 national awards in its first four years in business.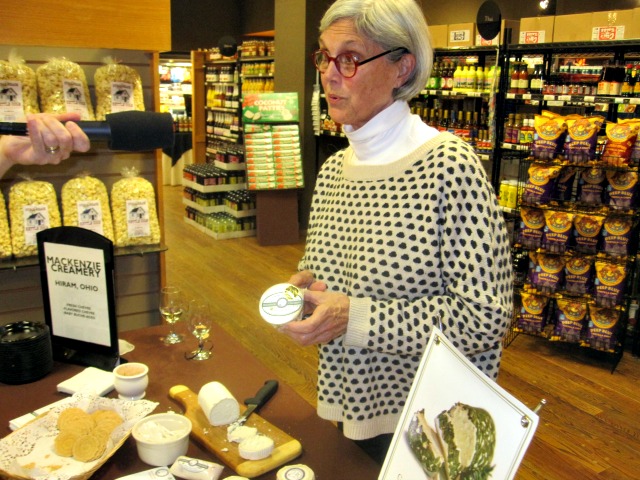 Owner Jean MacKenzie is proudest of the goat cheese she makes with cognac and figs.
"Our little star we call her. Courvoisier cognac and dalmatia figs. And this little cheese has won five of our 13 awards, this one cheese."
More local cheeses at the grocers
West Point Market stocks MacKenzie's product along with many of Ohio's artisan cheeses.
Its cheese shop carries 350 varieties from all over the world, and in the last five years has doubled its supply of locally-made cheeses.
Diana Bole ran the quality grocer's cheese shop for 27 years. She thinks customers are getting more discerning.
"A lot of them would never taste a goat cheese, not ever. And now with the sampling that we do, washed-rind cheeses which are strong and stinky, where five years ago you couldn't sell, people will try it now."
Amanda Zazo and John Griffith of West Akron came to the cheese-tasting ready for adventure. Griffith hadn't expected so many locally-produced cheeses.
"But come to think of it, with all of the local farms and cow farms, sheep, the fantastic products are there. So why not?"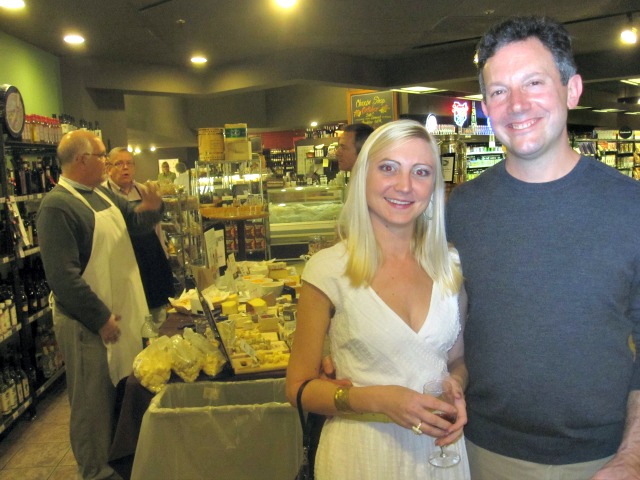 "My favorite was the goat cheese coated in espresso and lavender," said Zazo.
But that one came from Wisconsin, the mecca of American cheese-making.
On Wisconsin, but Ohio's not far behind
Bob Dilcher of the Wisconsin Milk Marketing Board brought it to the tasting from the state that produces nearly half of America's specialty cheese. But he has respect for Ohio cheese.
"There's some great goat cheeses, some great sheep's milk cheeses from Ohio. Brewster Cheese in Brewster,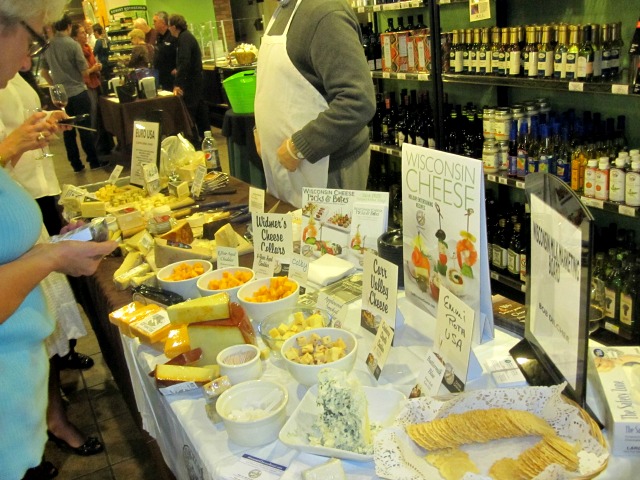 Ohio, one of the largest Swiss cheese manufacturers in the country. Terrific Swiss cheese."
People are eating more cheese, period. In 1970, the average American ate 8 pounds a year. Today it's 23 pounds.
But what is this "artisanal" cheese?
It's produced by hand in small batches from cow, sheep and goat's milk and often has to be aged and ripened.
One-woman show
Some producers raise their own animals, like Kristyn Henslee of Seville's Yellow House Cheese. Hers is a farmstead operation.
"That means that everything happens start to finish on our farm. I milk the sheep myself, we make the cheese there, we age it there and sell everything from the farm. I'm kind of a one-woman show. I also have a husband whose a sixth-grade science teacher, so he's home during the summers to help out. And I have two little girls 8 and 9 who are my absolute super-star helpers."
Her sheep's milk blue cheese won an American Cheese Society award in August. And she only started her business two years ago.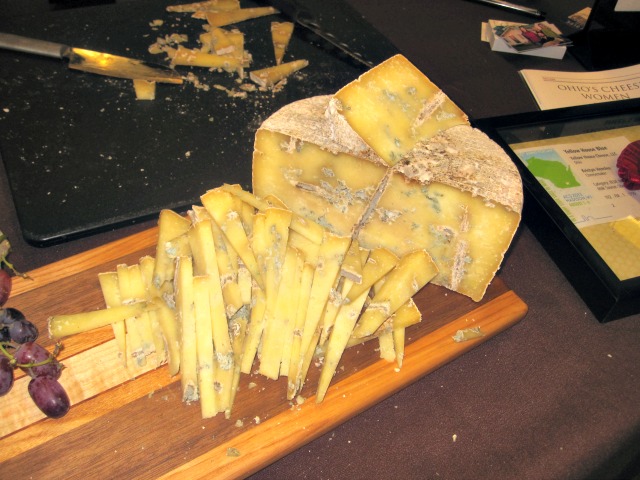 Of the 20 artisan cheese makers in Ohio, 16 are women.
Small but award-winning
Henslee's farm is small and so is Brian Schlotter's in Defiance. His family has been dairy farming for six generations.
Six years ago, after graduating college, Schlotter started making cheese.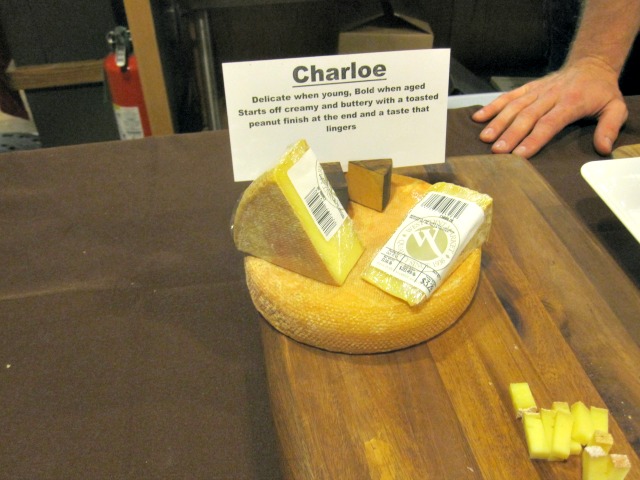 His Canal Junction Charloe, winner of an American Cheese Society award, is his own creation.
The first bite tastes buttery and sweet, but then it gets nutty.
"We don't have any peanuts in the production whatsoever. It is from the milk and the way we handle the cheese afterward in the aging."
He's optimistic about the future of artisan cheese making in Ohio. He knows Wisconsin has years on Ohio, and admits that's a challenge.
"If you look at the cheese makers in Ohio, the small cheese makers in Ohio most of them are complete newbies to the industry both the dairy and the cheese-making side."
But he thinks Ohio will catch up. Wisconsin has long had a Master Cheese Maker program.
But in Ohio, where do you find the way -- and the curds?
The Cheese Guild
MacKenzie Creamery's Jean MacKenzie found herself asking that question.
She worked in real estate for many years before she started making cheese. Her business sense told her a trade organization was needed. So she recently founded the Ohio Cheese Guild.
"We have a representative from a distribution company; we have a chef; we have a retailer. We have cheese makers from small creameries and from large companies. We want to include, we call them the big boys, because we can learn a lot from them."
Kristyn Henslee of Seville's Yellow House Cheese was one of the first to join the new guild. She's not turning a profit yet but…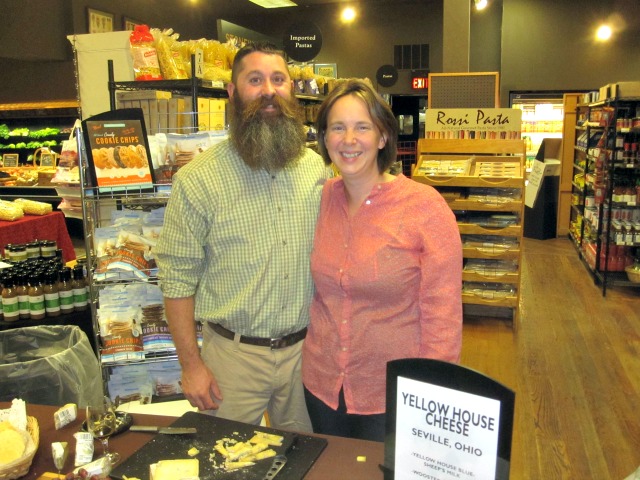 "We're working on it. We're making really great cheeses, and we're just really hopeful that this is going to work out."
And that's this week's Quick Bite. Next week our topic is the mislabeling of fish.