Executive Chef Gilbert Brenot, a native of southwestern France, learned to dice, braise, filet and sauté in the land of champagne, frog legs and foie gras.
He can be brusque as he imparts that knowledge today to people who used to eat prison food.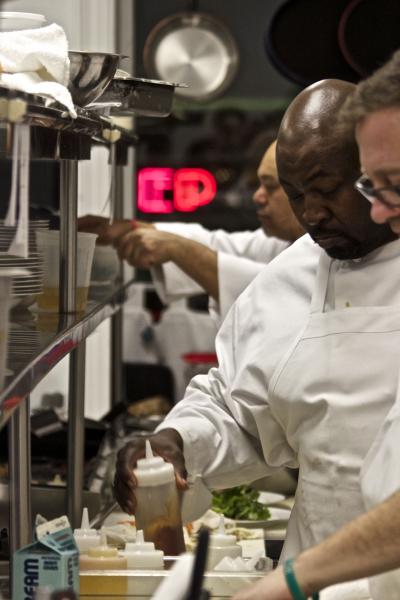 But they're hungry to learn in the busy kitchen of Edwin's Leadership and Restaurant Institute.
And besides, they're tough.
They learn classic French cuisine
These men and women have served their prison sentences. Now the book that gets thrown at them is Le Guide Culinaire.
"Classic French," says Brandon Chrostowski, the founder of Edwin's. "The guiding book for the restaurant is Escoffier. So when we need to make court bouillon, we flip open an Escoffier."
Edwin is his middle name. But he says it also stands for "education wins."
Chrostowski is the former manager of Zach Bruell's Albatros in Cleveland's University Circle. Bruell brought the talented young chef to Cleveland after his impressive start with Charlie Trotter in Chicago, Lucas Carton in Paris and Le Cirque and Chanterelle in New York among others.
"It's been a journey to say the least. It started with my grandmother's hospitality over hot dogs and scrambled eggs. And from there, it's just been that long road from Detroit to Chicago, Paris, New York. And now I think the pinnacle of my work: Cleveland, Ohio."
He wants to change the world
He's on a mission with a lofty goal. "I guess it's to change the world through food."
And the people he wants to help "are human beings, like myself or others who have made bad choices."
Chrostowski made his own bad choices growing up in Detroit.
"That was a long time ago," he says. "I got into trouble with the law."
He doesn't like to talk about his youthful indiscretion, except to say that he accepted the punishment: two weeks in a county jail. It wasn't bread and water, but it wasn't Perrier and croissants either.
He might have served more time but caught a break from a judge "who may have seen something in me. I don't know what at the time. But he did."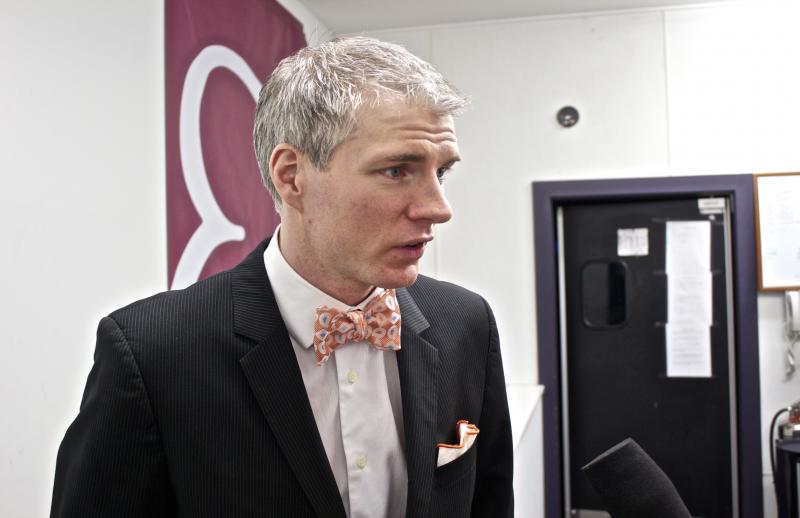 So did his first mentor, a chef in his hometown of Detroit.
"Big sausage fingers. As Greek as Greek could be. He taught me the fundamentals of culinary arts and hospitality."
Now Chrostowski's the one handing out second chances. "I guess paying it back."
Rigorous training with the promise of employment
Since Nov. 1, when Edwin's officially opened, about 60 former prisoners have been in training nine hours a day, three days a week, rotating through every station of the restaurant from the kitchen to the front of the house.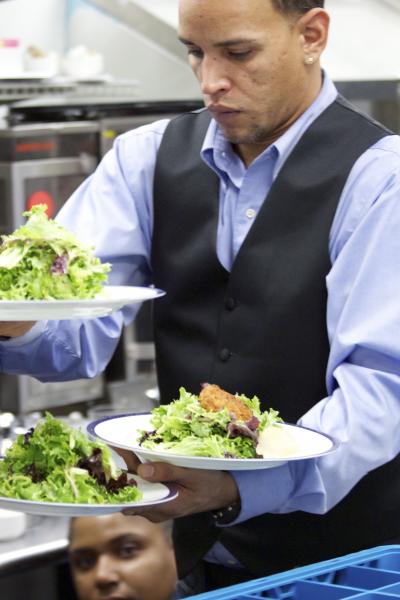 In 26 weeks, students graduate with a certificate, an apprenticeship in an area restaurant, and on-going help in finding future jobs.
While in training, students receive a $200 a month stipend and a share from the tip jar. Edwin's also works with other non-profits and government agencies to provide help with housing, day care, counseling and other re-entry needs.
One new student just got out of a halfway house with no place to go but Edwin's.
"You should see him smile when he's here," says Chrostowski. "Making reservations or taking a guest, you wouldn't know if this man won the lotto or drives a Ferrari. He's that happy. But he's homeless."
Patrons may not notice the difference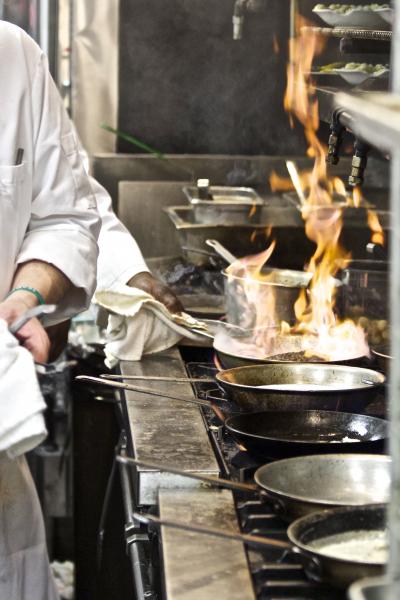 Diners might not guess that their server is homeless, but they should pick up on the restaurant's concept as soon as they open the menu. There's a slogan, "Eat well, do good" and a two-paragraph explanation of Edwin's mission.
"We're transparent about who we are and what we do," says Chrostowski. "But in the details, throughout the experience, it shouldn't feel any different than a fine dining restaurant in New York or Chicago."
Assistant manager Michael Flaherty says many guests don't realize right away that they're dining for a good cause.
"They sit down. They have a meal. At the end of the night they're like, 'Oh, this is great. I didn't know you were here.' Somehow it slips out. Somebody next to them says like 'Oh, and it's a great cause.' And it's like 'What do you mean?' Explain it to them and then it's even that much better."
Flaherty worked under Brandon Chrostowski at Albatros and says he followed him to Edwin's because he, too, believes in second chances.
"One choice that they made in the past is defining their whole life experience from that point forward. They should be given a shot, and as you can see it's a lot of work. So, if they really want to put that work in, then that's what we're here for. Let's teach them, let's employ them, let's give these people something that they can build on."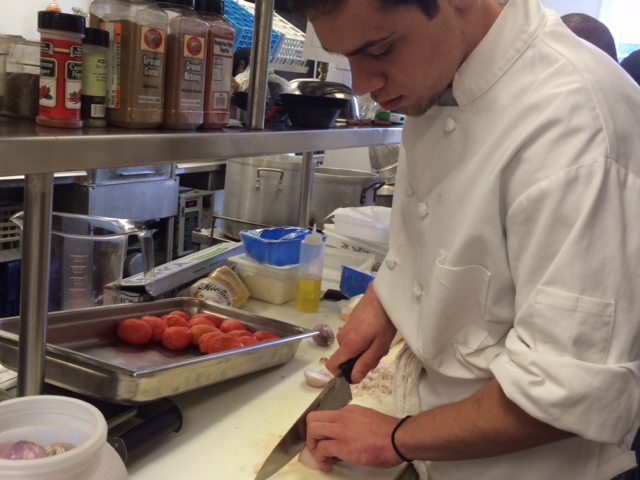 An outpouring of support
Chrostowski says donors big and small have poured in support.
"I think it speaks to Cleveland, more so than any other city that I've ever been to. I've never seen anything like this."
And nightly a diverse crowd of 20- to 70-somethings packs the 86-seat dining room.
"Everytime we open the door, we fill it up. I strongly recommend reservations two to three weeks in advance whether that's Monday night or Saturday night."
After 2 1/2 months of operation, revenues are 40 percent greater than projected.
Upscale but comfy

The décor is classy at Edwin's, but comfortable, with a roaring fireplace, a lively bar, charcoal-blue walls, high ceilings and an ambience that's warm but decidedly upscale.
"With the generosity of donors," says Chrostowski, "whether it's designers that are doing pro-bono work, our contractor Dennis Luks -- who's doing this for a fraction of what he should -- the linens on the table, the paint on the walls, a lot of this is being donated. So we've had the opportunity to make this an establishment everyone can be proud of."
Priced to stay afloat
But maybe not one that everyone can afford.
Entrees start at $18 and it's $32 for steak au poivre or roasted venison.
"We are non-profit, but we're not a non-profit that would like to go back to our donors," says Chrostowski. "So price point's determined on what it takes for us to pay our bills."
Julie Wollin and Steve Shoemaker of Cleveland Heights are already regulars at Edwin's. They dine out once a week and have already been here four times, Wollin says, not just because it's a worthy cause.
"We appreciate really good food and we appreciate good cheeses."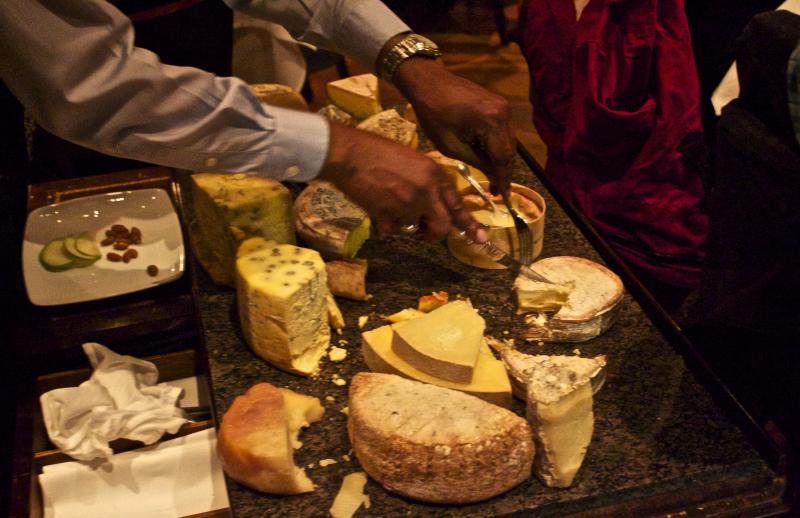 Shoemaker says he doesn't like the term "foodie."
"I'm a discerning eater."
Right now he's discerning what to choose from the heavy cart of artisan cheeses that trainee Herman Brown wheels tableside.
From the front to the back of the house
Brown will learn how to tend bar next week.
"This week in my rotation I'm the fromagier, so I had to learn about 40 or 50 cheeses from around the world. And so now I have to be able to sell them to the customers. And I enjoy it."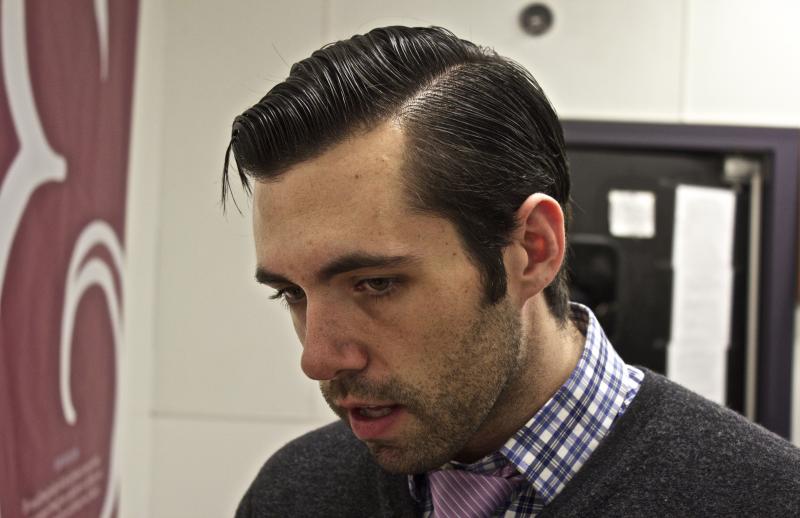 It's tough work, though, and assistant manager Flaherty has had to let a few go.
"If somebody's not pulling their weight, there's somebody who will. There's somebody who does want to be here. They come in here and they put nine hours here in class and then go home at night and they're in a book about cheese, French cheeses, or wine studies. It's been amazing how entrenched some people get into this."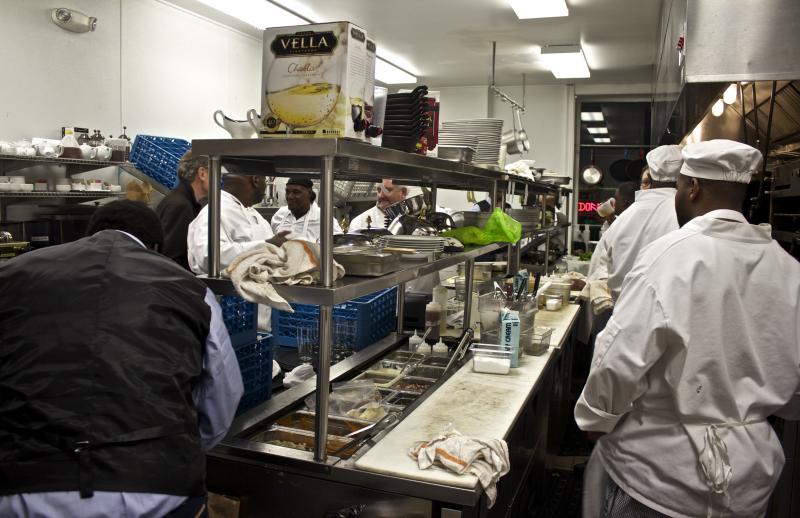 Reclaiming a young life
Dylan Wilkins went all in, ignoring the advice of his father, a longtime restaurant chef.
"My entire life my dad always told me stay out of the kitchen, stay out of the kitchen. Don't go into this field. You really do have to have a passion for it because it's tough. And I'd say I do have that passion."
At 21, Wilkins has had several run-ins with the law and been through a lot. "Hopefully a lot of stuff no one ever has to go through, but I'm glad that stuff is behind me."
Edwin's has been his turning point.
"It's not like you come here and you learn how to cook. Obviously that's one aspect of it. But we come here, we learn different life skills. We learn how to communicate with people. There's the front of the house aspect. And even in the back of the house, there's always communication skills that are being fine-tuned. And I absolutely think that this will help me in the future just anywhere I go, whatever I do."
He might be able to stay on at Edwin's. Brandon Chrostowski hopes to employ some of the trainees.
Filling the need for talent to take Cleveland's cuisine scene to the next level
"But they've also earned a spot to work elsewhere and the goal is to help employ them elsewhere, too, so we can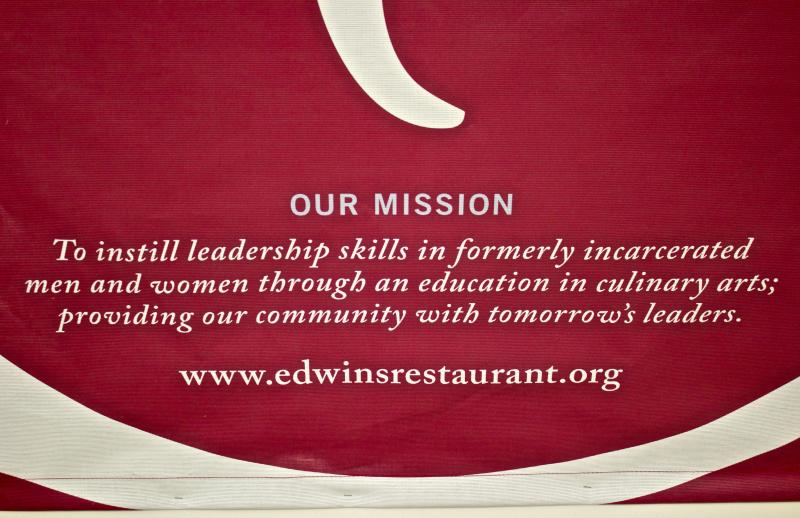 train more and more. I'd say twice a week I get calls from restaurateurs who say, 'I need help. I need somebody.' And that's where we come in."
Since he came to Cleveland in 2008, Chrostowki's seen explosive growth in the restaurant scene.
"We're biting at the ankles of Chicago, New York, and Philadelphia. We're biting there, but we need to take a chunk out of it."
Only one thing, he says, is holding Cleveland back.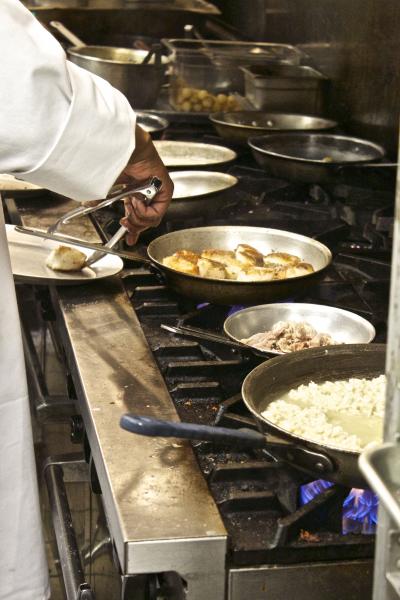 "I think a lack of trained help, a lack of trained workers."
Doug Trattner agrees that with 12 new restaurants opening last year in Cleveland and 14 in Lakewood, Edwin's trainees will be needed.
The bigger story: it's a good restaurant
Trattner co-authors cookbooks with celebrity chef Michael Symon and has written glowing reviews of Edwin's in Cleveland Scene and Eater online.
"I loved it. It's seriously one of the best restaurants in Cleveland that's opened up in the last year."
He acknowledges a natural tension at first between diners and servers.
"These folks are ex-cons and they're being trained. They're probably nervous and we're probably nervous. I think Edwin's works because that tension melts away. You go there, you have a fantastic meal and you leave happy."
Brandon Chrostowski says he's starting to build what he calls "a culture of winning" at his fine French restaurant, with a great deal of help, and his favorite quote in mind.
"Never underestimate that a small group of committed individuals can change
the world. In fact it's the only thing that has."
And that's this week's Quick Bite. Next week we'll revisit the 1950s in the kitchen with Ruth Levine of Bistro 185.