The Muskingham Watershed opened in 1933. Its mission then, as now, was to watch over the largely man-made lakes that control flooding in northeast and east central Ohio.
But spokesman Darrin Lautenschleger says the district's had a side business as well.
"The conservancy district has been leasing property for oil and gas development for its entire 80-year history. And it has been a source of revenue and obviously it's been a increase source of revenue in recent years because the Utica shale play in eastern Ohio."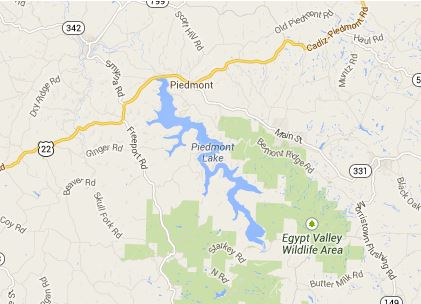 The public meeting will begin at 6 p.m. Wednesday at the James Carnes Center , 45300 Roscoe Rd., St. Clairsville. It's near the Belmont County Fairgrounds off Exit 213 of I-70.
That "play" played big in the first three shale leases the district has signed: for rights at Clendening, Leesville and Seneca lakes.
Now it's considering a deal at Piedmont. And Lautenschleger says the district is looking both for public input and for lessons learned.
"A couple of things that came out of the Seneca lease was reduction-of-noise controls during the drilling process and reduction of lighting, so that at night time when the light systems were out, that would be reduced as well."
Lautenschleger notes that only the Clendening lease allows the drillers to actually dig wells on the conservancy's property. The leases at Seneca and Leesville allow horizontal drilling only from entry points from adjacent properties.