This June marks the 40th anniversary of the Cleveland Indian's infamous 10-cent beer night when 25,000 inebriated fans started a riot that ended the game. Chris Kasick, who was born four years later, decided there had to be a movie in that.

"My friend who wrote this, Mike Demski, we grew up together in North Olmstead. We moved to Los Angeles, and we always had the idea of wanting to do a movie based around Cleveland. Cleveland is a character."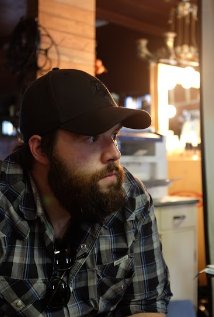 Christmas dinner
The story is actually about a Cleveland family dinner on Christmas Eve, but the events parallel what happened during that 1974 baseball game. Kasick recreates scenes from the game because film and video are unavailable. Those serve as chapter markers for the movie.
"Not a lot of people have seen videos of it. There's probably half-a-dozen photographs that exist of it so even what's available of it is really word of mouth and first-person accounts. So we did the research and found these unbelievable stories that happened on 10-cent beer night and then crafted a narrative film around that."
Cleveland and Calilfornia
The interior shots were filmed inside an old house in Pasadena during hot summer days but for exterior shots Kasich came home to Cleveland this past winter.
"I was hoping I would find snow in Cleveland this winter and boy did I ever. We have these scenes when we went out on Lake Erie to shoot ice with the city as a backdrop, and I've never been more cold in my life than right then."
Kasick first thought he might make a documentary about 10-cent beer night. He worked almost a dozen years with famed documentarian Errol Morris who won an Oscar for "The Fog of War."
"Now he's a friend and he's really inspired me a lot in film making. He's come on as the producer of this film, and he's really helped me out through my whole career. I couldn't thank him enough for what he's done for me."
A different result
In a far cry from documentaries, Kasick ended up making a bawdy and gross comedy. Uncle Nick is played by comedian Brian Posehn who's known for playing crude and twisted characters like Brian Spukowski on The Sarah Silverman Program. In this case Posehn plays a drunk who's trying to seduce his 20-year-old step-niece.
"He starts as the big sort of pervert, on the edge type guy and his character really transforms through the movie. And I think people who are familiar with Brian are really going to enjoy seeing this change that happens to him and his character throughout the movie. He worked on this harder than ... any role he's he ever played."
As the story goes on, the big sloppy character of Uncle Nick could serve as a metaphor for the city of Cleveland In the end, it'll surprise you.
"Cleveland and I have a love affair. I think the best part about the city is it's self-deprecating. Our sports identity is tied into who we are, and we own it and we love it."
Former Clevelander Chris Kasick has been working long hours to finish up the final editing for his new movie "Uncle Nick" for its premiere in Cleveland Friday.