Economy and Business



Tuesday, April 29, 2014




Bluegrass pipeline project through Ohio and beyond is cancelled




It was a big midstream project that didn't appear to be attracting enough business


by WKSU's TIM RUDELL


Reporter
Tim Rudell
The billion-dollar Bluegrass pipeline that was to be running across Ohio in 2015 will not be. WKSU's Tim Rudell reports on the decision of its builders to scrap the project.
The plan was to send some production of the Utica and Marcellus shale from Ohio and Pennsylvania to distribution facilities on the Gulf Coast. But in a written statement calling it a plan ahead of its time, project lead-partner, Williams Energy said there was "an insufficient level of firm customer commitment" to go forward.
Didn't pan out
Kenneth Medlock, senior director of the Center for Energy Studies at Rice University's Baker Institute says "firm commitment" refers to potential users saying they will need specified pipeline capacities.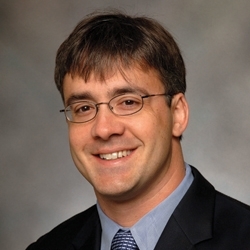 He also says, falling short of hoped-for interest is just part of the business.

"This isn't the first time you'll hear of a pipeline that's conceived and doesn't go forward. It's not rare. Let's put it that way. The builder of the pipeline needs those firm commitments to underwrite the facility in the first place. That's true on every pipeline."

Medlock says the interest may have thinned in a pipeline moving south because right now, the more potentially lucrative destinations for shipping gas and liquid products from the Utica and Marcellus may be Canada or the U.S. East Coast.

Protests as well
There was widespread and active push back against the Bluegrass plan from environmentalists and concerned citizens groups along its proposed route from western Pennsylvania, through northeast, central and southwest Ohio, to about half way across Kentucky. The most intense protests were in Kentucky.

And a Circuit Court judge in Franklin, Ky., ruled that the pipeline builders could not use eminent domain to acquire easements on properties where owners did not want to allow the pipeline to cross.

However, on its website the Bluegrass Pipeline joint venture indicated that the decision to shut down the pipeline project was not influenced by the Kentucky court decision, and was driven by economics.

Page Options
Print this page
---
---