The tunes are familiar, but the musicians? Not so much.
Jeff Ciampa, Joe Miller, Todd Sharp …
You might know the names if you grooved to their sounds in the '60s and '70s when Cleveland rocked, and they were young.
Instrusaurus: instrumentalists and dinosaurs of rock's heyday.
Ron Silverman, one of the founders of the James Gang, brought them together. "Some are in their 50s and 60s. They were great 20 years ago, or 30 years ago in some cases. And they've just gotten better over the years."
Joined by James Gang members
Jimmy Fox and Dale Peters of the James Gang will jam this weekend with Instrusaurus, the eight-member group Silverman convened last summer at Audio Recording's studios.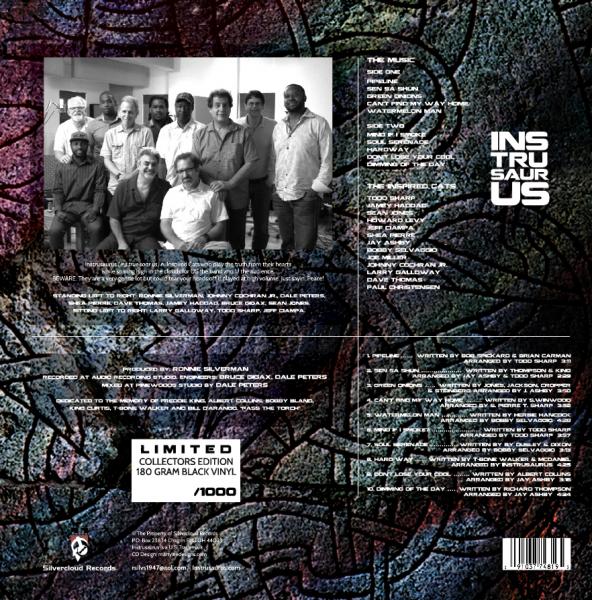 "Players leave their town to go to the big city. Cleveland's got its share, and this is just a case of some of the guys who've been involved with some pretty big acts and really gone all the way to the bigtime as sidemen (though they) aren't necessarily well-known themselves."
One original but mostly covers
The only original tune among the classic covers on the Instrusaurus CD is one Cleveland guitarist Todd Sharp penned back in the day, "Mind if I Smoke."
Sharp toured with Hall and Oates in the '70s and went on to work with Rod Stewart and Delbert McClinton.
To be in Instrusaurus, Sharp came back home from Nashville where he's still in demand as a session musician.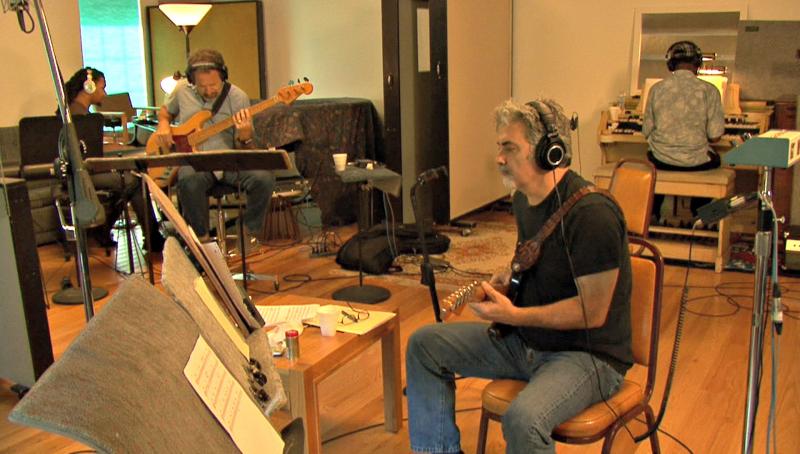 Producer's choice: golden oldies with a twist
As producer of the CD, Silverman chose the songs.
"Just some old favorites, some instrumentals that I really enjoyed. The guys wanted to put their little twist on it and change things up a little bit. We did some very unusual changes on some numbers. We did Pipeline in 12/8 time and the guys knocked that out of the park I thought."
Voyage of musical memory
For drummer Jamey Haddad it was pure nostalgia.
"A lot of that music I played when I was really young. That music like Pipeline or some of those other tunes that are on the record, I played when I was 14. Fourteen or 15 in clubs. I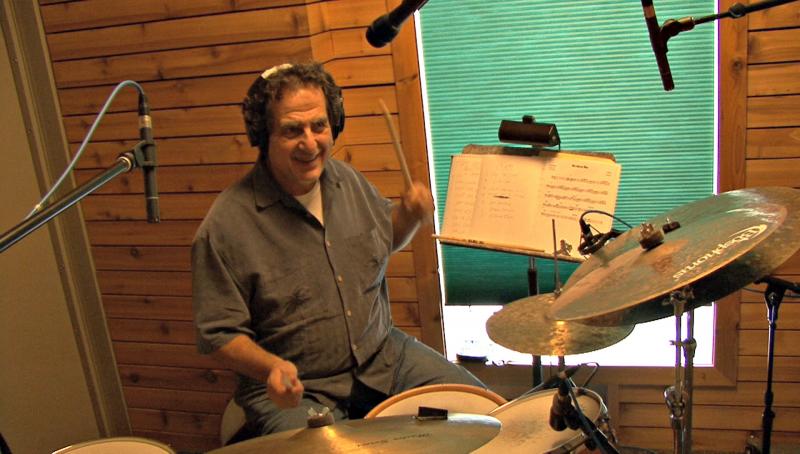 started really early."
Bringing it all back home
A native of South Euclid, Haddad's back home after 25 years as a sideman in New York City. He's played in Paul Simon's band for 15 years, toured and recorded with Bob Dylan, Carly Simon and Sting, as well as cellist Yo Yo Ma, and now curates the Fridays at 7 world music series at Severance Hall. He also teaches at Oberlin.
Silverman brought one of Haddad's students, keyboardist Shea Pierre, into the project, as well as another Oberlin prof, a trumpet player with impressive credentials.
"Sean Jones had recorded with Nancy Wilson on her Grammy-winning album back in 2007. And then he also toured with Herbie Hancock. So two of the greatest jazz acts recording and touring today."
Reflected glory
Silverman doesn't play himself on the record. He claims he's not in the same league as a guitarist despite his two stints with the James Gang.
"The first part of it was the Glenn Schwartz era, who was pretty famous around town. And then the second time, I played in the group that was with Joe Walsh. So I had some great experiences with great guitar players and other great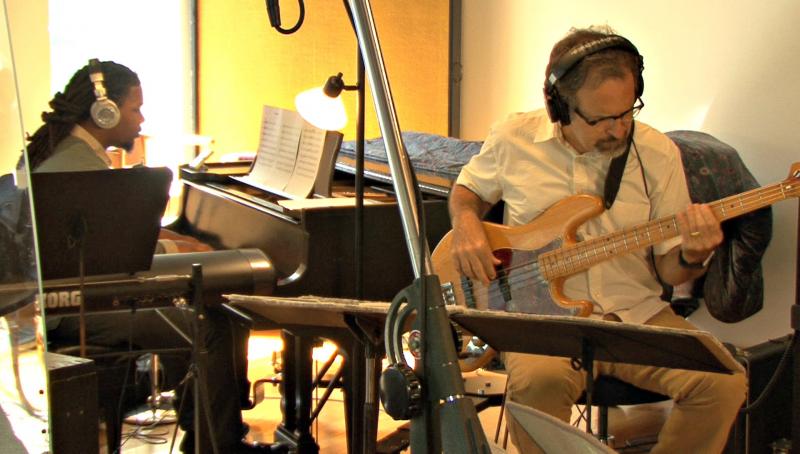 musicians."
The sidemen Silverman assembled in Instrusaurus, like him, have known mostly reflected glory.
"Obviously they would like to make it and have their name be up on a marquee maybe and eventually have a hit album that they're involved in, and maybe this could be that album."
For Cleveland's sake
Another motivation is hometown pride.
"If this album could go a distance and maybe get known regionally or nationally, I think there's a sense that everyone wants to be helpful to our town and do something good coming out of our town."
Early reviews have been good. Cleveland's Scene magazine says, "Great chops, best when they let it fly" and Goldmine magazine says, "We suspect Instrusaurus would be downright lethal as a live act."
That can be checked out over the next few days.
Instrusaurus plays the Savannah tomorrow in Westlake. Friday night they're at the Kent Stage, Saturday at NighTown and Sunday night at the Beachland.