Arts and Entertainment



Thursday, May 22, 2014




Turning on the Nightlight Cinema in Akron




Downtown Akron will have a new home for film as Akron Film+Pixel moves into a permanent space -- while continuing monthly showings at the library and Akron Art Museum


by WKSU's KABIR BHATIA


Reporter
Kabir Bhatia
Steve Felix of Akron Film+Pixel has been championing film in Akron for over a decade; the Knight Foundation is betting on his expertise to make the Nightlight Cinema a success
Courtesy of K. Bhatia
Download (WKSU Only)
Downtown Akron's first new cinema in decades is nearing completion. And it's not a multiplex. It's a small, single-screen theater that's already gotten a big vote of confidence from a recent Kickstarter campaign. WKSU's Kabir Bhatia reports on the Nightlight Cinema.
Decades ago, Akron moviegoers would visit single-screen theaters to see "The Sound of Music," "Gone with the Wind" and "The Ten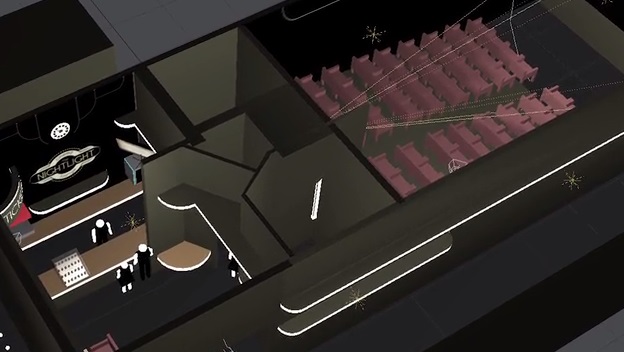 Commandments." But the Astor, the Orpheum, the Waldorf and the Tivoli are long-gone, victims of changing times and the rise of the mall-based multiplex.

Now, Steve Felix of the Akron Film+Pixel is turning back the tide. Construction is barreling ahead for the Nightlight Cinema on Main Street, one block north of the library and art museum.

"This is gonna be the box office and café right here. Tickets sold right there, you walk in through here; this slanted doorway. Come into a little vestibule and then out into the theater itself."

It's a single-screen, 46-seat theater finished in dark, rich colors and drapery. There's no center aisle – all the seats are together to enhance the communal feeling of experiencing a movie.

Come one, come all
Felix says it serves the area's needs for a different kind of arts attraction.

"The year-round impulse – you just want to see a movie on a random evening and have dinner – downtown Akron needed that. So, lots of new restaurants opening; we just need additional cultural venues. We have Musica [and] some galleries. A movie theater we did not have downtown. Especially one for offbeat films."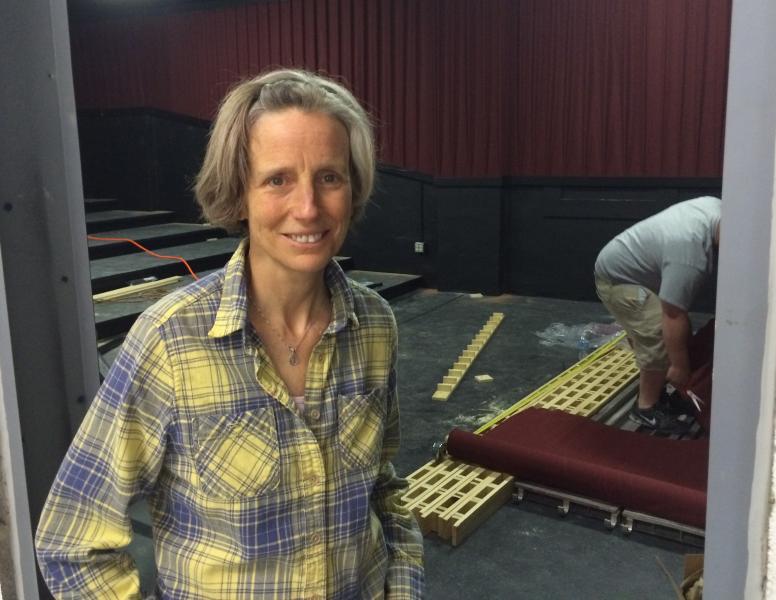 Currently, the theaters nearest downtown are the mainstream cineplexes at Summit or Chapel Hill Malls. The nearest arthouse theaters are in Cleveland – the Cedar Lee and the Cleveland Cinematheque -- which Felix says have been invaluable with advice and support. But the Nightlight will offer Akron one thing none of those cinemas have.

"Primarily locally sourced food and drink. We're working with local vendors of sweets and snacks. And then local craft beers, and specialty drinks; maybe themed drinks based on what we're showing."

That will be available in the area alongside the theater, where Felix plans to showcase movie posters, plus a constantly changing collection of artwork.

Offering that unique experience – movies found nowhere else in an atmosphere found nowhere else – is the recipe for success according to Danielle Flowers. She's with Renew Theaters, which has been running three venues in Pennsylvania similar to the Nightlight since the 1990s. Her non-profit is bouncing back from the global recession, and Flowers says even then, audiences were responsive to the independent cinema experience.

"In 2008-2009, everyone kind of tightened their belts. And any non-profit would see that hit. And as you continue to share what you're doing, people want to help you continue. People love our theaters and they want to keep us in town."

An offer he can't refuse
That was just about the time the Akron Film+Pixel was getting off the ground. Dennis Scholl is with the Knight Foundation, which supports
artistic ventures around the country. He says Felix's continuing success is what spurred his group to give $120,000 to start the Nightlight.
"I knew right away that we had a guy we could support who could get it done. He had already done over 100 different events around film in Akron. And he really just needed the capital to make the theater happen."
Along with the Knight grant, Felix added a
Kickstarter campaign
that shot past its $12,000 goal in four days. Last week, the campaign ended at more than $21,000. Even though that money has nothing to do with the Knight Foundation, it confirms Scholl's hunch that the Nightlight is a good idea.
"Clearly there's a lot of pent-up demand in the community. The other thing we saw, is that we have been following the
Cleveland International Film Festival
. Which is a wonderful, world-class festival. And they have been
programming some of the festival in Akron
. And selling out every single film. So that's market research right there."
The Nightlight hopes to snag Jim Jarmusch's new film, "
Only Lovers Left Alive
," for its projected late-June opening. All of the films at the theater will be
presented digitally, as movie studios abandon celluloid
. There are plans
Page Options
Print this page
---
---