Environment



Tuesday, June 3, 2014




The long-time head of the Akron Zoo is heading to North Carolina




L. Patricia Simmons is leaving Akron to head the world's largest walk-through zoo


by WKSU's M.L. SCHULTZE


Web Editor
M.L. Schultze
After 31 years, L.Patricia Simmons is leaving the Akron Zoo for North Carolina.
Courtesy of Akron Zoo
Download (WKSU Only)
The woman who has headed the Akron Zoo for the last three decades is going to the world's largest walk-through zoo in North Carolina. WKSU's M.L. Schultze spoke with Pat Simmons about this morning's surprise announcement and what happens next.
For half the time the Akron Zoo has been in existence, L. Pat Simmons has been in charge. She's so much a part of the identity of the zoo that the e-mail announcing she's leaving for the North Carolina zoo in included a note: "As you can imagine, it is a tough day for the staff at the zoo, but we are very happy for Pat."

The zoo has long operated in the geographical shadows of some of marquee zoos in the country – Columbus, Cincinnati, Cleveland. But Akron's been growing in attendance, funding, exhibits and national stature. Simmons says leaving should not be easy.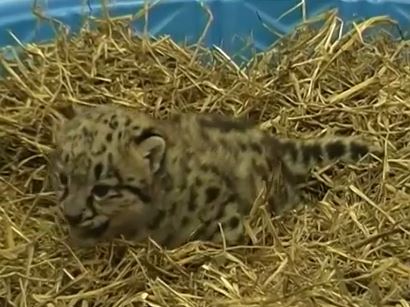 "I love this place, but I have another 15 years of so to work. And I was thinking about what's the best decision for Akron and for me in the long term."Akron has just completed its wonderful Mike and Mary Stark Grizzly Ridge, it's the largest exhibit ever.

It's had more attendance then it's ever had. Plus we just secured our funding through the tax levy -- thanks to the Summit County voters -- to keep the zoo stable for the next seven years.

"It seemed like a good time for me to give the people here in Akron and the kids at the zoo a chance to flex their leadership wings and begin moving up and a fresh approach."

So what's in North Carolina?
Meanwhile, Simmons will be playing a key role in change in North Carolina, at the state-run zoo in Asheboro, which is the largest walk-through zoo in the world.She's starting as the chief operating officer and is expected to become director when David Jones retires in 2016.

"North Carolina drew me for several reasons: It is a very large zoo that is located in a very small community. And I'm a small-town girl and I love farming communities, and so it feels good to me.

"And when I first came to Akron, I could use my skills to help really create and build here and the community supported me in doing that. Well, I feel the same way about going there. That they have a beautiful zoo, but I'm going to be given the chance to help them meet their dreams."

And what's next for Akron?
Simmons will remain full time in Akron through July and still be available in August. The board plans to do a national search for her successor.

"I know that Akron Zoo has now changed so much in the eyes of the global zoo community that you guys are going to be covered up with applicants, this is a primo, sweet job. And so there will be lots of opportunity to bring the right people in to help the zoo go to the next step.

"My only request is that you really look hard at your local talent because these kids are good, and they would be wonderful leaders for the community."

The Akron Zoo hit a record for admissions last year, with nearly 390,000 visitors.
Page Options
Print this page
---
---