Fur balls
The cubs are playing, tumbling and pawing their mother's tail. They look like two of those grey hand muffs women wore on sleigh rides back in the day. Trainer Sarah Kirkman and veterinarian Kim Cook talk about the cubs from a video feed in the den:
"They were a little over a pound when they were born and they're about seven pounds right now. And they're just over six weeks old right now. They were just a little handful."
International program
Like their parents, Shanti and Roscoe, the cubs are stout and have luxuriant light gray fur, with a hint of buff, and charcoal spots. And like their parents, who were born in a zoo, the cubs are part of a breeding program run by the Association of Zoos and Aquariums. And IT is part of a multi-strategy push back against the threat of extinction.

"There are people managing this program, and probably at about a year, or year and half, the cubs will move, and they will kind of direct that effort and genetically pair them up," says Akron Zoo executive David Barnhardt. "You know, it's sad when they leave, but at the same time we do see the bigger picture."
That "picture" includes international efforts to bolster snow leopard populations…with habitat conservation and protection from hunting for an estimated seven thousand cats in the wild; and successful breeding among the six hundred or so in the world's certified zoos.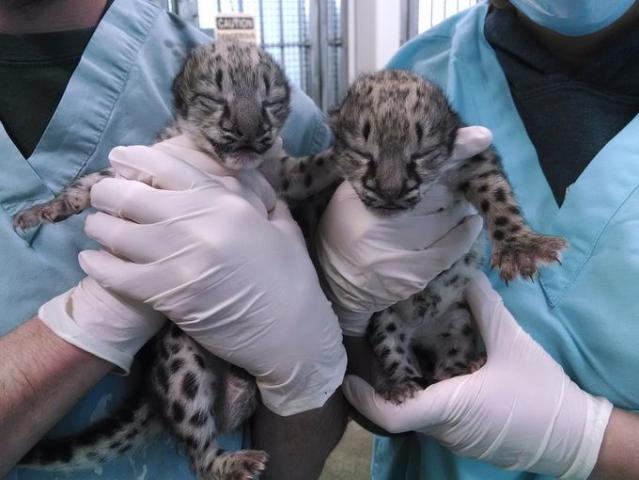 Akron's zoo is making a name for itself
as an innovator in developing healthier birth situations. Like, the custom designed exam table trainer Kirkman and veterinarian Cook used to monitor Shanti's recent pregnancy with sonograms—something few other zoos can do.
"We had a table built with a hole on top, so when she lays on top of it…the hole is big enough for the probe and my hand but not for her mouth or paws…so first we had to get her used to just laying on top of that table, and then we had to get her used to something that felt like a probe. And the applying pressure, get her used to be touched for the ultrasounds."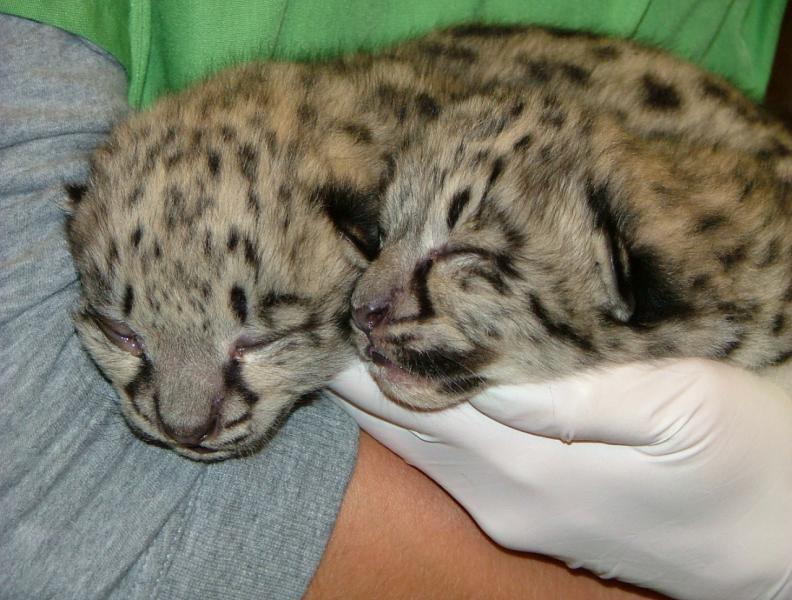 And, they trained her to stand still for x-rays during the last weeks of the pregnancy, when that was medically safe; something NO other zoo has done.
Captive breeding critics
But, captive breeding, successful or not, has critics. Some Conservationists believe it focuses on a few charismatic species and creates a false impression of the overall struggle against animal extinction. And some activists, like animal rights attorney Doris Lin, say it's wrong on a couple of levels: that animals should be free from all forms of human exploitation; and left undisturbed in the wild. "The zoo is going to argue 'Oh but it's a breeding program for endangered species.' But that doesn't matter; the harm is to the individual; their individual rights. And the species does not have rights. And, I suspect captive breeding programs end up capturing more individuals from the wild in order to increase the diversity in captivity."
The zoo's response
Akron zoo officials say that's NOT the case. And veteran field conservationist Tom McCarthy agrees.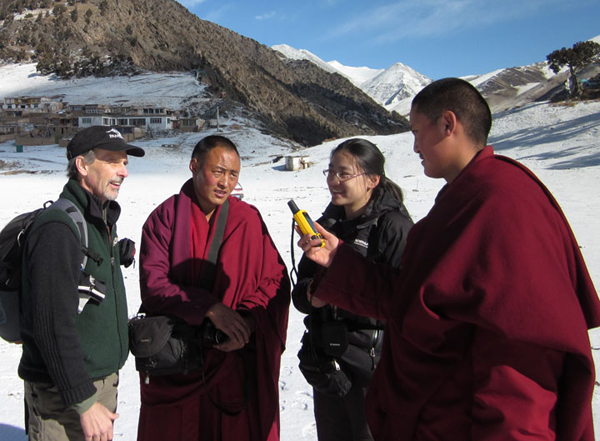 He's worked for 20 years with programs to preserve snow leopards in their home ranges on the Tibetan plateau and he says the world's leading zoo organizations stopped accepting the animals from the wild three decades ago. "People don't get that far into the story and think we're still out there capturing snow leopards and bringing them into the zoos. I think it still happens occasionally elsewhere, but as far as the American Zoo Association and European Zoo Association. That just doesn't happen."
Far from the wind-swept highlands of Asia,visitors to the Akron Zoo are anxious to see the second pair of snow leopard cubs to be born here in the last two years.
That viewing will probably happen sometime around the 4th of July.