"The Utica play is the real deal."
That's the message from James Zehringer, head of Ohio's Department of Natural Resources. He says the total production of oil and gas in the state doubled from 2012 to 2013.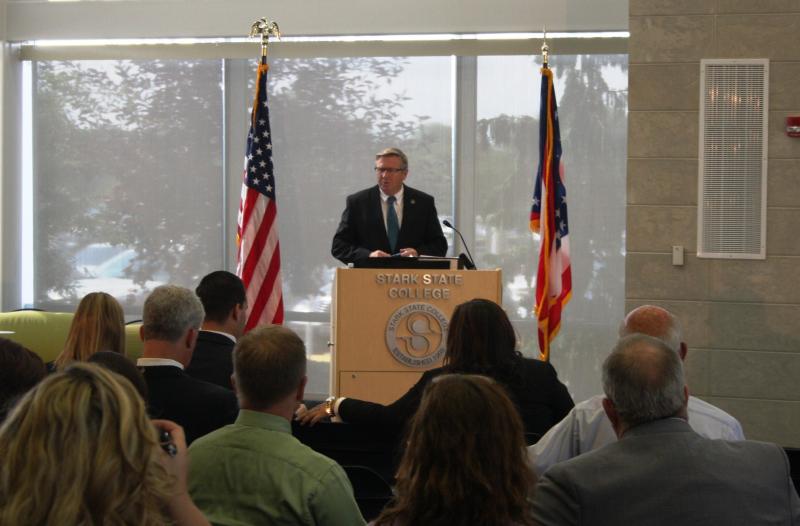 And the big jump came from fracking. About half of Ohio's oil and gas production last year came from just 352 hydraulic fracturing wells – nearly equal to the output of the state's 51,000 conventional wells.
And David Mustine, head of JobsOhio, says the big boost in fracking output coincides with growth in the infrastructure needed to get those hydrocarbons to market, the pipelines and processing facilities known as midstream.
He says $6 billion in investments in midstream have been made over the past 24 months. It's a new industry being built from scratch across eastern and southern Ohio.


Utica by-products promise polymer growth
Mustine says the growth in Utica shale production is not only an energy boon, it boosts other industries in Ohio. He says Utica by-products like ethane, used to make polymer raw materials, are attracting chemical processors to build in the region.
Mustine says, "We're a big state and we buy a lot of resin, much of that comes out of the Gulf Coast today."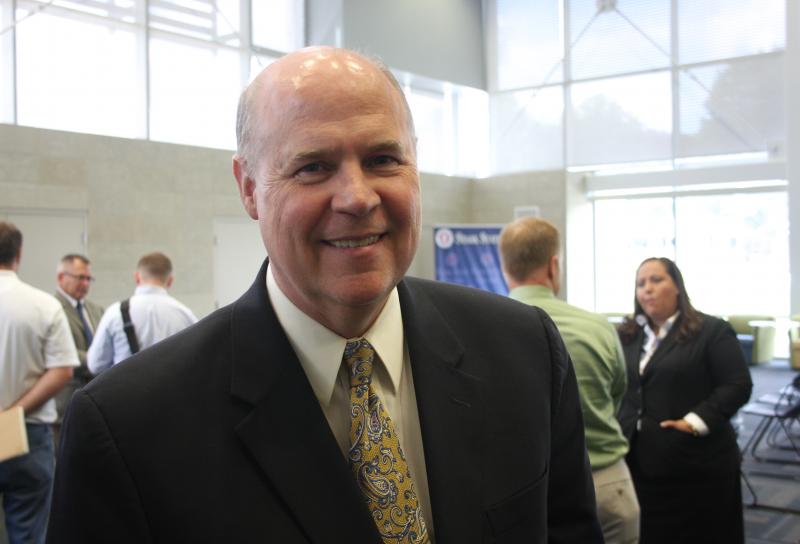 He says a nearby plant that converts ethane to ethylene, known as a 'cracker', could have a significant impact on the region's economy.

Mustine says crackers planned for Pennsylvania and West Virginia could save Ohio businesses $100 million - $200 million annually, "by not having to ship the ethane to the Gulf Coast, cracking it there and then shipping the resin back."

Mustine says, "these kind of economics [are] what's going to drive future investments in our state to take advantage of the shale play."


Streamlining fracking regulations
While JobsOhio is looking at how the fracking boom can add to the economy, EPA Director Craig Butler says his agency is balancing business-friendly regulations with public concern about the hazards of fracking.
He says, "We take seriously our protection of human health and the environment, we also want to be a partner to our economic development activities that we've got in the state and be a partner to the Dept. of Natural Resources."
Richard Simmers heads ODNR's Oil and Gas Division. He says despite the rapid pace of the Utica boom, regulators are keeping tabs on safety.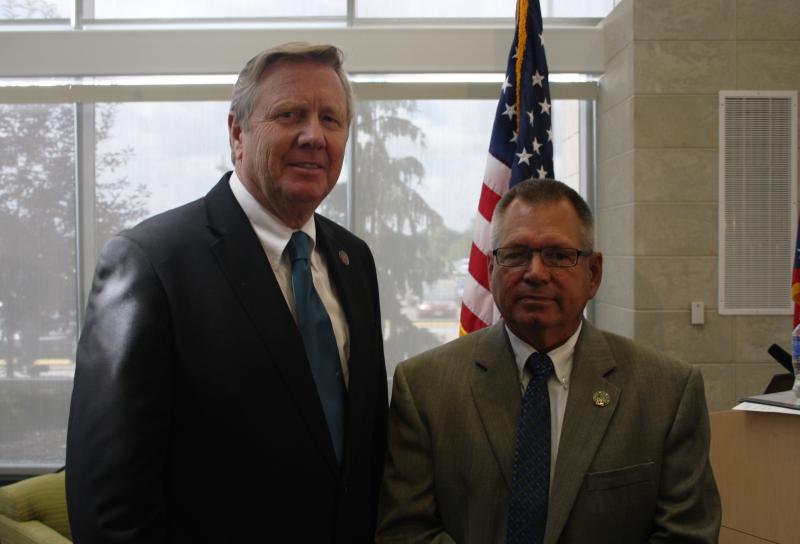 "This couldn't be further from the 'wild West'." Simmers contends that Ohio's fracking infrastructure is, "one of the most highly regulated industries in the entire nation."

Simmers has about 50 field inspectors out of a staff of 120 in the division. He says they are on site for much of the drilling process.

He says, "ground water is absolutely important to all of us, so we place a very high priority in making sure our inspection staff are out for a very high percentage of those jobs to make sure they're done properly."


Ohio agencies team up to speed growth
ODNR has issued about 1,400 fracking permits so far, with about 700 new permits expected this year and another 800 next year. Fracking output is rising exponentially as midstream services come online. The first quarter alone of 2014 saw a sharp rise in output that's expect to continue climbing.

Meanwhile the industry's top regulator, ODNR Director Zehringer, says state agencies can safely manage the extraction boom AND keep tabs on environmental damage, protecting groundwater, and preventing earthquakes.

"All our agencies will work every day together to make sure oil and gas development does not harm our citizens or our environment."

The state of the play stats are available on the agency's website http://oilandgas.ohiodnr.gov/oil-gas-home/post/state-of-the-play