Many of the federal rules about exporting natural gas were World War II and Cold War safeguards for what was thought to be a limited U.S. gas supply. But, in more recent times huge deposits of gas-bearing shale have been identified in the northeast and other parts of the country.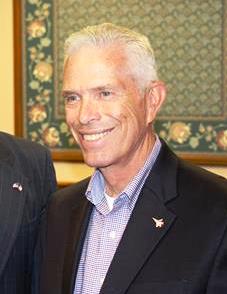 Sixth District Ohio Congressman Bill Johnson says that makes the regulations not only obsolete, but detrimental. "Development of the resource has not taken off because we are not allowed by law to export. And we are sitting on what many experts believe is the largest reservoir of oil and natural gas in the world…in the Utica and Marcellus shale."
Prices stifled
Johnson says the domestic natural gas market has long been saturated. So, unless energy companies can sell their product production overseas they can't afford to bring new shale gas sources on line. And Ohio's Utica Shale boom…won't. At least not like it was expected to. He supported a bill that would overhaul federal natural gas export rules. The House passed it last month. But the measure will have a harder time in the Senate where 21 members, including Ohio's Sherrod Brown, have already written President Obama asking him to take no executive action to loosen regulations. Higher gas demand may be good for drillers and their potential part in the economic recovery in states like Ohio, the lawmakers say. But they worry it will also drive up prices for things like home heating, hurt consumer, and harm business development in other ways.
Industry is concerned
about price increases too. Keven Kolevar is V.P. of Government Affairs for Dow Chemical. "Some studies have said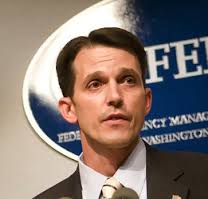 that over the last couple of years Americans have saved an average, a household average, of $1,000 to $2,000 a year because of the lower energy costs. Well, that savings is also true for America's manufacturing sector."
Another perspective on economic recovery
Kolevar says low-price natural gas will help economic recovery in places like Ohio more than a boom for oil and gas drillers can. Cheap energy gives domestic manufactures an off-set for the cheap-labor advantage many foreign companies have enjoyed for decades. That can mean a halt, even a reversal, of the flow of American jobs off shore. And, he says, Dow and other chemical companies, and the makers of synthetic products can gain competitively too—and have more secure work forces in place like Ohio--because natural gas is feed-stock, a major source of raw material, and a big ticket item in those industries. "There are few states where this is more important. Ohio is ranked, I think, number five overall in manufacturing. And Ohio is the biggest manufacturer of plastics in the country."
Kolevar says Dow is not opposed to expanding natural gas exports. On the contrary, the company wants to get market prices to rise enough to give energy companies incentive to develop resources like Ohio's Utica Shale. But Dow wants that done in a controlled way, in which prices don't go up so much that American businesses lose their current competitive advantage in energy costs.
Threat questioned
Rice University economist Kenneth Medlock, however, says fears about U.S. exports leading to huge price hikes or great price volatility are unfounded. "The fact of the matter is, it will work exactly the opposite.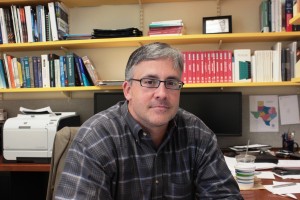 " An analyst and nationally quoted expert on energy pricing, he says domestic gas supplies and prices tend to fluctuate directly with demand. A bitter winter day spikes demand…prices spike. Export supplies on the other hand tend to be processed more evenly, due to long-term contracts. So, when gas is being produced to supply both domestic and export markets if there is a surge in immediate demand on the domestic side, gas in the export system can be used short-term to meet it without greatly pressuring the export inventor in its normal time frame. "It's sort of like adding a certain amount of volume back into a market that needs it. If anything that'll help keep a lid on price and price volatility."

Meanwhile, as lawmakers and economists debate the issue, European countries continue to pressure the U.S. to…provide an alternative to Russian natural gas. Movement of some sort on the issue on Capitol Hill could come by the summer's end.