Ohio



Tuesday, July 22, 2014




What to do with the dead and dying malls dotting Northeast Ohio




As Chapel Hill Mall enters receivership, Rolling Acres and Randall Park sit abandoned, awaiting a new life, likely as non-retail entities


by WKSU's KABIR BHATIA


Reporter
Kabir Bhatia
Rolling Acres opened with great fanfare in 1975. It was shuttered in 2010 after years of decline, one of several dead or dying malls in Northeast Ohio
Courtesy of K. Bhatia
Download (WKSU Only)
Akron's Chapel Hill Mall went into receivership last week, the latest Northeast Ohio mall to hit hard times. WKSU's Kabir Bhatia reports on the possible fates of the region's shuttered shopping centers.
"They call me Mister Tibbs!" boomed out of the first movie theater in Northeast Ohio expressly built as a multiplex. It was at Chapel Hill Mall,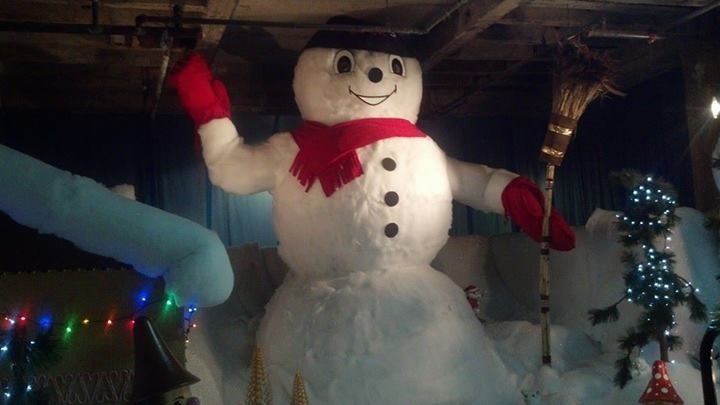 which opened in 1967. The complex thrived for 37 years under owners Forrest City and the Buchholzer family. Then, Tennessee-based CBL & Associates bought the mall, and it's now on the hook for nearly $80 million in loans. City of Akron Deputy Planning Director Adele Roth says changing shopping habits and the rise of Amazon.com have eaten into mall traffic, plus, "There's been some signs [such as] anecdotal information about, maybe, the parking lots are looking a little bare. Or that there haven't been any really cool events going on there. [At] really prosperous malls, it's not just the tenants."

Where's Archie?
Those events used to include everything from RV shows to Ukrainian pride days to – at Christmas – Archie the Snowman, who was dumped when CBL took over in 2004. Now, Michigan-based McKinley, Inc., is charged with keeping Chapel Hill from the same fate as Rolling Acres, whose deserted parking lot now sees more choppers than shoppers.


The mall opened in 1975 and was well-known for its huge indoor aquarium and glass elevators. But by the early 1990s, the southwest side of the city was riddled with crime, and the mall became better known for fights occurring after showings of "New Jack City" at its cinema. Shoppers switched to newly renovated Summit Mall, and Rolling Acres lost its last retail tenant – a JCPenney outlet – last year.

What happened?
Robert Warren runs Storage of America, which is based in the former Target store. He's not sure why the mall went downhill, but there were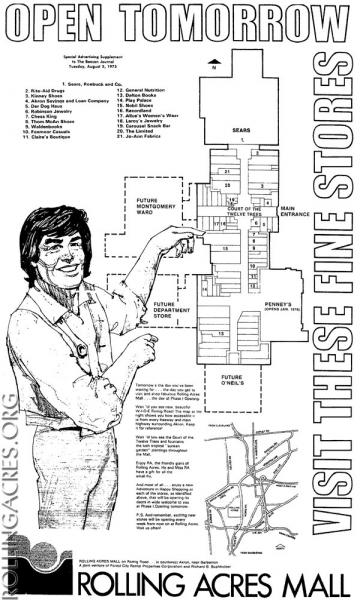 rumors of security problems.

"There's a lot of stories about that. They said that they had gone from having paid policeman to security guards and they couldn't really follow through and a lotta theft and- I'm not really sure."

The other anchor stores at Rolling Acres now house businesses including a recycling company and a records-storage firm.

"We had to work together to get the water back on. Because there was no water in the building. Because there was no copper. And they had to fix a bunch of stuff. We had to work with the city and so forth to get it back on."

Is it salvageable?
The inside of the mall is still pretty much gutted. And outside, it's desolate.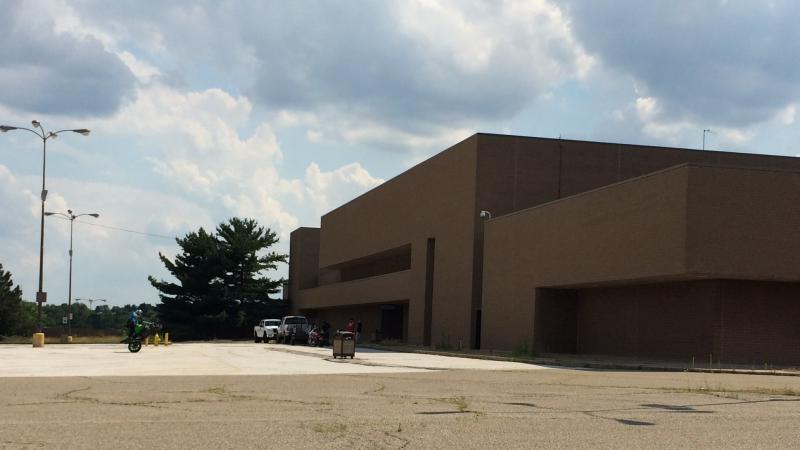 "If you look around here, the parking is phenomenal. And they use this thing for practice-your-bus-driving skills."

KB: "That's what those tires are probably for."

"Well, no. The tires are- this is a dump now. A lot of people throw a lot of junk back there. Which is sad."

How much?
Premier Ventures of California owns the parking lot and everything inside but the anchor stores. It's tried to sell with no luck and now owes more than $1.3 million in back taxes and liens. A Sherriff's sale is scheduled for October. If that's unsuccessful, the property could revert
to the county, which says it will give Rolling Acres to the city of Akron. Akron's Adele Roth says the future for the mall is likely light industrial, mirroring the trend along Romig Road. But she stops short of saying it will be demolished.

"It's too early to say. You'd have to get some engineers in there and see what could be done with it. We're always looking for that kind of space for light industrial: manufacturing, assembly [and] those kinds of things. I'm sure that's what we would continue to do. And the inside of Rolling Acres Mall is just in terrible condition.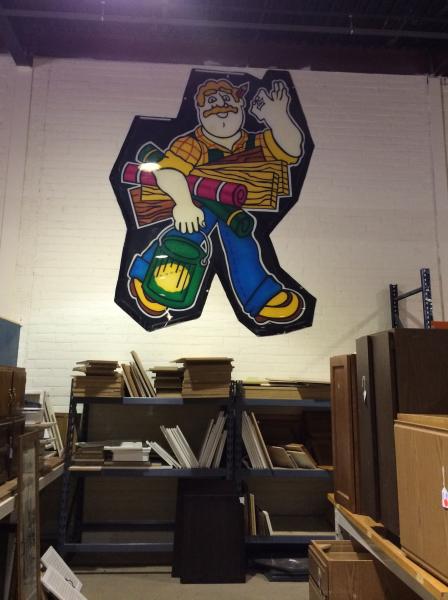 "I'm sure you're probably aware [that] there's been all kinds of people doing things [like trying to steal copper out of there. I think somebody tried to steal copper out of an electric line a couple years ago and electrocuted themselves?"

Shoppers to choppers
Right now, though, the parking lot is still a place for motorcycle racers. On a perfect July Day, in front of what was once JCPenney, Ian Mullen and his buddies zip around on the asphalt.

"The police really started to give us a hard time about riding on the street. And we just pretty much stay over here so we can not trouble anybody. We don't wanna bother anybody and we really don't wanna be bothered. So we wear all the right gear [and] we've obviously been doing this for years. So it's not like we just jumped on a bike and we're doing 100 down the highway between traffic. We used to, but now we try to find these little spots where we don't get bothered. So it's a win-win for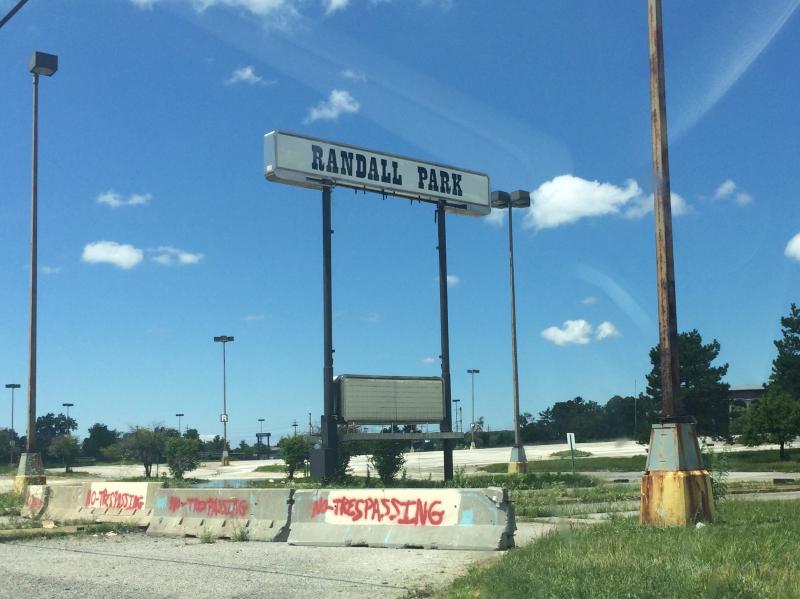 everybody."

If Ian ever needs his bike fixed, he might try driving a half-hour north to Randall Park Mall, across from the Thistledown Racino. It opened on the heels of Rolling Acres and, if it were still open, Randall Park would be one of the 20 biggest malls in the country. High-crime – both real and rumored -- also killed Randall Park in the '90s, and it's down to two tenants: Burlington Coat Factory and the Power Sports Institute.

Power shopping
The school teaches repair of motorcycles, jetskis, snowmobiles and the like. PSI outgrew its Ohio Technical College campus in downtown Cleveland, and Admissions Director Mike Huff remembers the move to Randall Park's former JCPenney in 2008.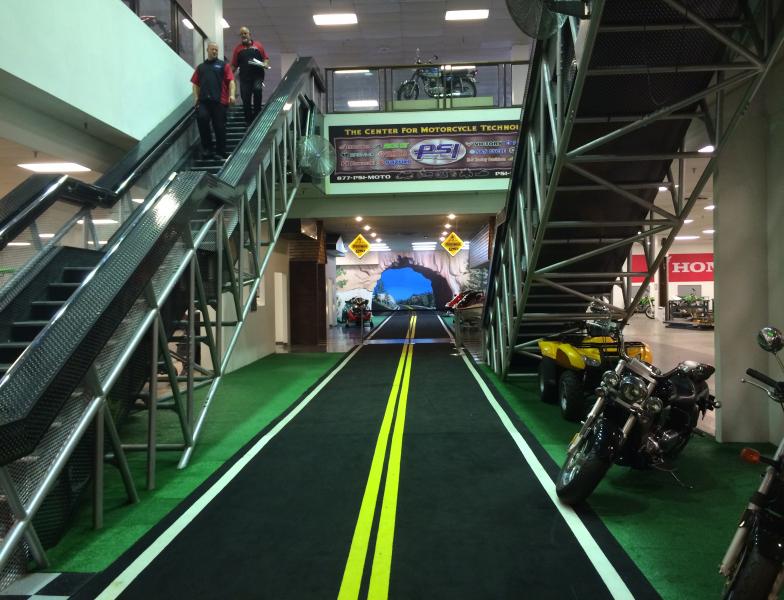 "Oh, it was more than empty. It was filled with water and mold and it required some significant and concentrated clean-up and rehabilitation. And we are a continuous work-in-progress."

Now, the lobby looks like a Las Vegas car museum, and the spotless training areas can go head-to-head with any dealership or shop in the country.

"We're near the intersection of I-480 and I-271, so we have access to the north and south and east and west. And also – from a Midwest standpoint – there aren't any professional schools in the state of Ohio other than us. Or Kentucky or Indiana or Michigan [or] Illinois. Typically, those schools that we compete with are down in Arizona or Florida."

Changing retail
It's one of the few success stories in a largely abandoned area, which includes two huge, empty strip malls – Southgate USA and Meadowbrook Market Square. For years, Randall Park and Rolling Acres have been supposedly slated for redevelopment into everything from a call center to a community college to a prison to a casino to a massive church.

That last idea is taken, courtesy of Euclid Square, yet another dead mall in Northeast Ohio. Its last tenant – this time, a Dillard's – closed last fall at the end of its 35-year-lease.

Labelscarred pulpits
But the mall is doing just fine, thank you,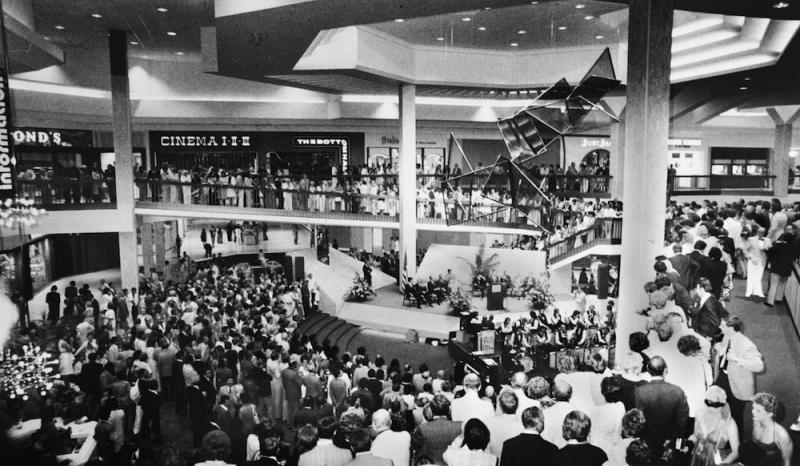 with a few dozen churches each taking a storefront to save souls on Sundays. When Dillard's left, Mark Robinson of Believers' Bible Church said his biggest concern was a possible rent increase, not the lack of stores.

"I think there needs to be a new name for it. It's not technically a mall anymore. What do you call a facility that houses multiple churches? By definition, it's maybe a 'dead mall,' but it's resurrected as something else."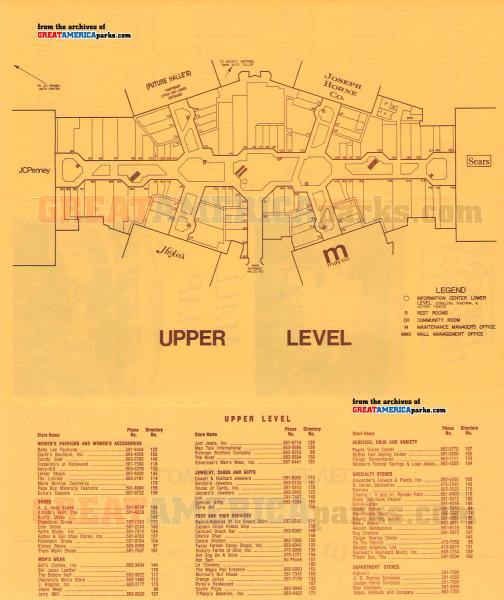 Euclid Square's owners have made no indication the mall will change,
even as the surrounding area has gone completely industrial.

A chapel of industry?
That's a switch from Chapel Hill, where nearby big box stores and strip malls are doing well. And the mall itself is in good hands with the receiver, according to the city of Akron's Adele Roth.

"They have all the right ingredients. They just need to, I think, mix it up a little bit better. And McKinley Properties [is] a well-known and well-respected property management company. And if anybody can turn it around it's going to be them."



Akron officials say they plan to talk to the firm soon about specific ideas for Chapel Hill, although no date has been set. McKinley has invested in 10 other foreclosed malls around the country, although most of its $1.9 billion portfolio is residential real estate.

As for the rigor-mortis-dead malls in Northeast Ohio, Rolling Acres awaits auction this fall, and Randall Park was bought this year by Stuart Lichter, who also owns the former Goodyear headquarters in Akron. His plan for Randall Park is to level most of the mall and put in a 100-acre industrial park, which will incorporate the Power Sports Institute.





The above montage is courtesy of NewsChannel 5, featuring mall magnate Edward DeBartolo announcing Randall Park, as well as footage shot at both Southgate USA and the mall in its early days.
When Randall Park Mall opened, it contained a three-screen movie theater run by General Cinema. The box office took up one storefront, which led to steep steps that eventually led to a concession/lobby. Issues with adapting the odd design for ADA compliance reportedly led to its closure in 1993. General Cinema also operated the nearby three-screen Southgate Cinema (opened in 1964, closed in 1998 and demolished in 2005), and the two properties were booked in tandem (i.e. as a six-screen multiplex).
In 1999, Magic Johnson opened one of his theaters at Randall Park, on the site of what was once supposed to be a Halle's Department Store. By 2008, Johnson pulled his name from the cinema, and it limped along as O Theater, run by a North Carolina company. That theater closed soon after, and was demolished earlier this year. Urban explorers got inside both theaters recently and posted videos here. Caution: portions of the video contain strong language.
Page Options
Print this page
---
---