Diversity training
Thousands of business owners, police and park rangers have completed diversity training, earning a rainbow "LGBTQ Inclusive" decal for their businesses. Christen DuVernay of the Diversity Center of Northeast Ohio designed the course specifically to prepare for the Gay Games and she's been offering it nearly every day for the last month.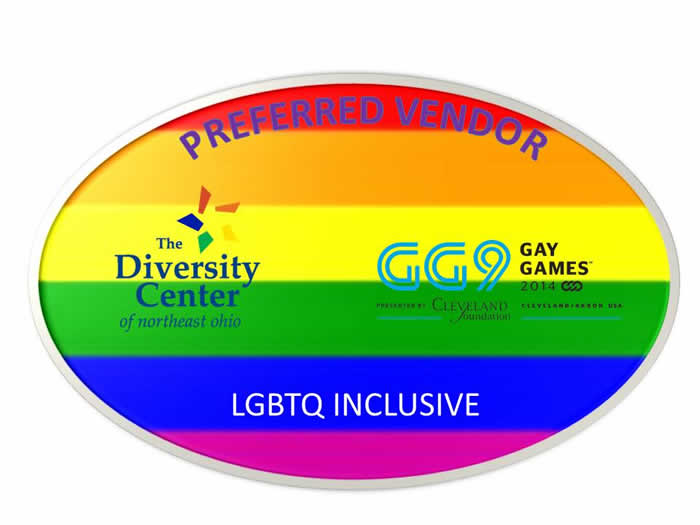 During one exercise at Cleveland's Beachland Ballroom, DuVernay gives the group of small business owners a set of LGBT terms -- from cisgender to genderqueer. The participants step either to the front of the room if they're confident they can define the word, or move to the back if they're not. By about the fourth word, everyone is in the back of the room.

"I understood, especially because we are consistently in the bottom three in LGBT inclusion here in Ohio, that this was going to be a paradigm shift for some folks," DuVernay says. "It's great to be able to not only present them with this community but give them some practical application to how to be inclusive to this community as well."
Adapting to the LGBT community
Brian Doyle is Beachland Ballroom's chef and has his own catering business. "I have my close friends who are gay and lesbian," he says. "But they are my close friends. And I know their frame of reference. But I don't know in a broader sense within the community what other frame of references might be. And so that opened my eyes even more."
Doyle, along with Fine Points boutique owner Liz Tekus, plan to use the training to implement their own diversity policies and procedures. "I feel more comfortable in interpreting different verbiage and it's my intention to go back and educate my staff about just how to be. Because I think some people are just are fearful about what they don't understand."
United neighborhoods
In addition to businesses, Cleveland's neighborhoods have received training about how to welcome the LGBT community. Jeff Kipp of Cleveland Neighborhood Progress says his revitalization group provided the training to about 70 people from 13 neighborhood groups called "community development corporations."
He also says the Gay Games inspired a new initiative called One Cleveland that coordinates a single marketing plan for all of the city's 33 neighborhoods. It's designed to encourage visitors – and Northeast Ohioans -- to venture out of the heart of downtown.
Cleveland: One big "Gayborhood"
Kipp says this united front is especially effective because Cleveland has no so-called Gayborhoods – a centralized group of businesses and bars that have historically catered to the LGBT community. "We have a great representation scattered throughout the city. It's not just one clustered area. We want people to feel very welcome and open to venture all over the city of Cleveland."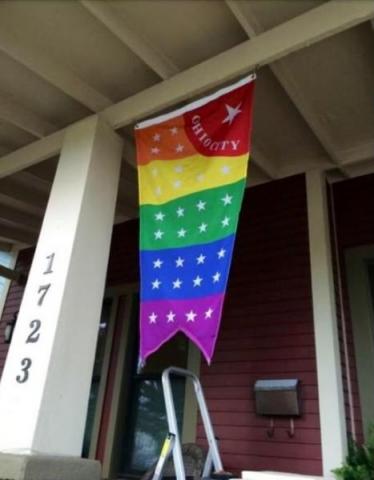 With 10,000 visitors spread throughout Cleveland and Akron, law enforcement had to put together a sweeping security plan. It includes hundreds of extra officers, helicopters, bomb-sniffing dogs, mounted police and surveillance cameras. The F.B.I. and Ohio Highway Patrol are assisting and the Red Cross and area hospitals are on standby.

The commander of Cleveland's Homeland Services, Harold Pretel, says bringing dozens of different cultures together creates a challenge:

"There might be different laws in place in different countries, different cities they've been to," he says. "Transportation rules may be different. So, it is our intention to inform people and educate through the GG9 staff of what the expectations are and certainly what our responsibility is going to be to secure it and make it as efficient as possible."

Pretel encourages the public to report suspicious activity by calling 1-877-647-4683. There is an app through the state that authorities are urging people to download called Safer Ohio.
Pretel says another key to safety is a good transportation plan. Three of Northeast Ohio's public transit agencies, The Greater Cleveland RTA, Akron Metro RTA and Lake County's LakeTran are offering free shuttles for Gay Games athletes to all of the venues.
Organizers are hoping the planning – from the pragmatic to the philosophical – last well beyond the week-long Gay Games.
The Gay Games get underway with Opening Ceremonies Saturday night at the Q and run through August 16th.