Writer David Giffels enjoyed hanging out with his best friend in Akron's hippest neighborhood.
"I think John liked Highland Square partly because it reminded him of Greenwich Village in a sort of distant way. Our two favorite cities in the world were Akron and New York City."
Standing outside Revival, a vintage clothing store, Giffels recalls that Puglia once rented it for an art installation in which visitors were invited to hack away at a load of lumber.
"And there were power tools here and axes and hammers. Whenever I go into that store, the spirit of the life of that night, of that event is still in that room. I think that's the kind of legacy that John left. He left his imprint."
A charismatic figure in high school
Giffels and Puglia first met a few blocks east of here on West Market Street at Akron's St. Vincent St. Mary.
"In high school he was one of those people who didn't have boundaries. He was friends with the jocks and he was friends with the weirdos and the music fans."
Giffels and Puglia's friendship deepened at the University of Akron.
"That's when we really bonded, when we really started to become closer friends and were turning each other on to ideas. And he's the one who gave me my first copy of Allen Ginsburg's 'Howl,' things like that, that when you're 19-years-old seem like these mind-blowing new things."
Into the counter-culture, but not part of it
Puglia was fascinated by the counter-culture, but made his living as a corporate graphic designer. He was not a beatnik, not a hippie, "not a bohemian. He wasn't the tattooed, pierced hipster.

"But he always was interested, even in middle age, in new music and new art and new culture. And it wasn't like he was trying to be cool. It was just that he was always curious."
In the dedication of his latest book, 'The Hard Way on Purpose: Essays and Dispatches from the Rust Belt,' Giffels writes, "For John Puglia, who always ventured first." That's in part a reference to their college days prowling through the rust of Akron in the '80s.
Exploring spaces no one wanted any more
"Because John was kind of fearless and driven by his curiosity, we would go downtown and we would explore old abandoned places, break into the old Goodrich abandoned factory spaces. ... It was just this adventure. What we really didn't realize at the time I think is that we were really bonding with it."
The bond held after graduation when others left in droves to find jobs.
Fortunate to be able to stay
"But we were both lucky. John started working for Roadway, and I soon started working for the Beacon Journal and we both got to do the things that we wanted to do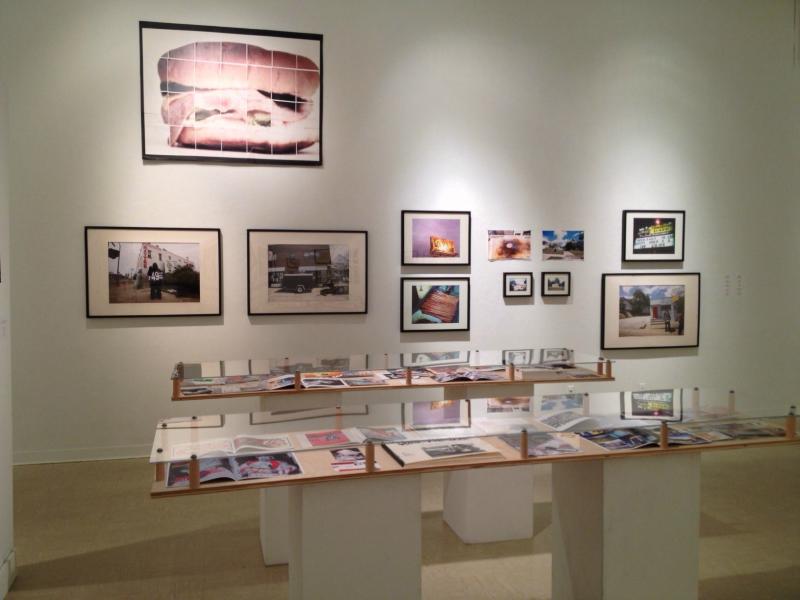 professionally. But also being in our home town, in a place where we knew how to operate, we could do things beyond that."
Like turning abandoned factories into art galleries.
While working his day job as director of corporate communications at Roadway Express, Puglia founded Millworks Galleries in the space where BF Goodrich used to make tires.
Puglia had worked in rubber factories himself to pay for college. Arnie Tunstall says his colleague drew on those memories for one of his shows.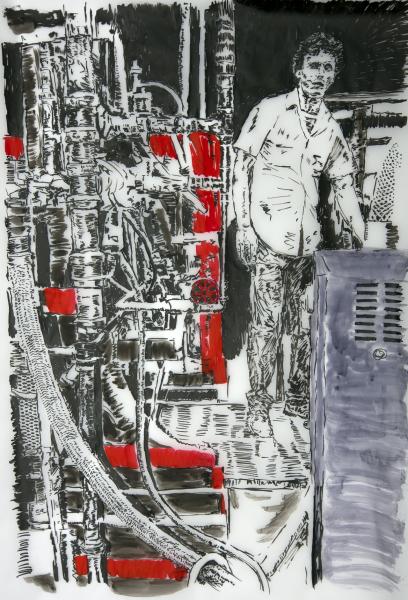 "The title of the exhibition was 'Pipefitters, Porn, and PBR.' It was about these guys working in the factories and how they hid out in the catacombs and tunnels underneath the factories and how they got around and what they would do on their breaks, which was not very seemly."
Corporate success
Puglia kept putting on art shows while working in advertising. The website he created for Roadway, one of the first successful corporate websites, is in the permanent collection of the Smithsonian.

Later he became creative director for White Space Creative in Akron. But he kept looking for ways to show his work and that of his friends.
From the '90s through the early 2000s, Puglia used a Xerox machine at Kinko's to publish a zine called M-80, inviting fellow University of Akron artists like Arnie Tunstall to contribute.
Never not working
"Creating a zine, having an event, opening and creating a gallery, producing magazines, having exhibitions. He was never not working."
Tunstall, now collections manager at the Akron Art Museum, helped curate the career retrospective, "Never Not Working," on view
since July at the Emily Davis gallery in the University of Akron's Myers School of Art.
It includes work by artists Puglia championed.
"Work by David Giffels, myself, Kim Miller, Laura Cash, Michael Loderstadt, John Sokol, Andrew Borowiec -- a lot of people who worked with him for a long time. And some of the people in here were childhood friends, went to St. V., went to Akron U., and then worked with him later in life. He had a tendency to keep his people close for a long time."
His heavyweight friend
His own work was about the places and people he liked, including the late Akron heavyweight boxing champ Michael Dokes.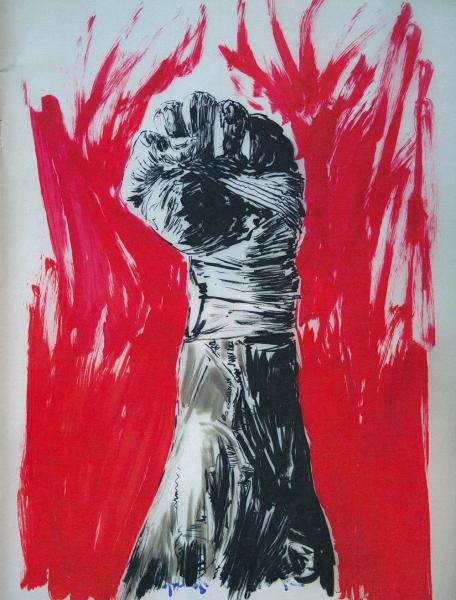 "John always loved boxing and met Dokes by happenstance at Crave when he was having a drink after work one day. And became friends with him, and ended up making pieces about Dokes and his flame-up of fame."
An integrated life
David Giffels thinks the key to Puglia's success as a human being was the way he integrated all the parts of his life.

"He was doing his own work but he was always imagining ways to put other people together to share their work, and he would be the conduit. His own art was good and important to him, but I think it was just as important for him to be kind of the inspiration for people to come together and do art."
Works by John's friends and colleagues will be auctioned at a closing reception on Friday Sept. 12, and the proceeds will fund field trips for University of Akron art students to New York, that other city John Puglia loved.