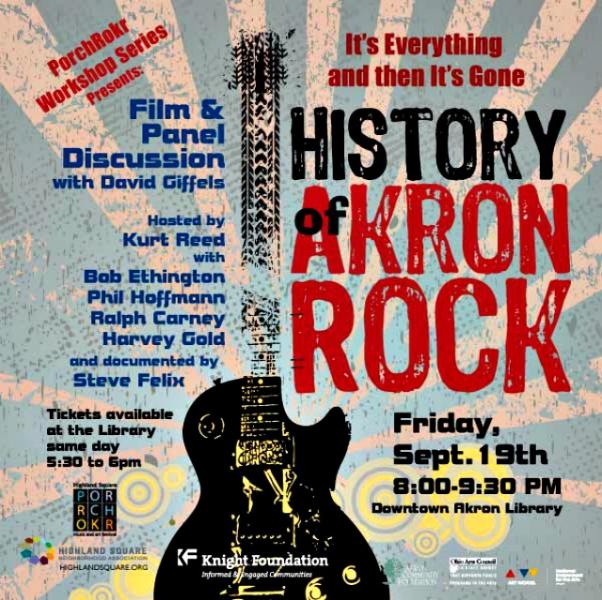 Music critics in the late 1970s and early 1980s celebrated "The Akron Sound."
Akron had DEVO, The Bizarros, The Waitresses and the Rubber City Rebels. But rock historian Bob Ethington says one band in particular was seminal.

"Tin Huey's influence is far bigger than like any amount of records they sold. In that sense, I think that they were ahead of their time or just sort of outside of their time, beyond their time. And still that way."
Ralph's Carnage
Saturday night at 6 on West Market Street, members of Tin Huey plan to rock the porch of the American Legion Hall, billed as 'Ralph's Carnage.' Sax man Ralph Carney is Black Key's drummer Pat Carney's uncle.
Another Tin Huey founding father, Harvey Gold, can't picture playing a porch back in the day.
"We were all wearing black t-shirts, jeans, sunglasses, smoking cigarettes and hiding out anyway, so I'm not sure we'd go out on a porch to play a 20-minute version of 'Sister Ray.'"
Unit 5
Highland Square's a trendy neighborhood, with vintage clothing and record stores, Annabelle's bar where the Black Keys got their start, and the Angel Falls Coffee shop where musicians like Bob Ethington hang out.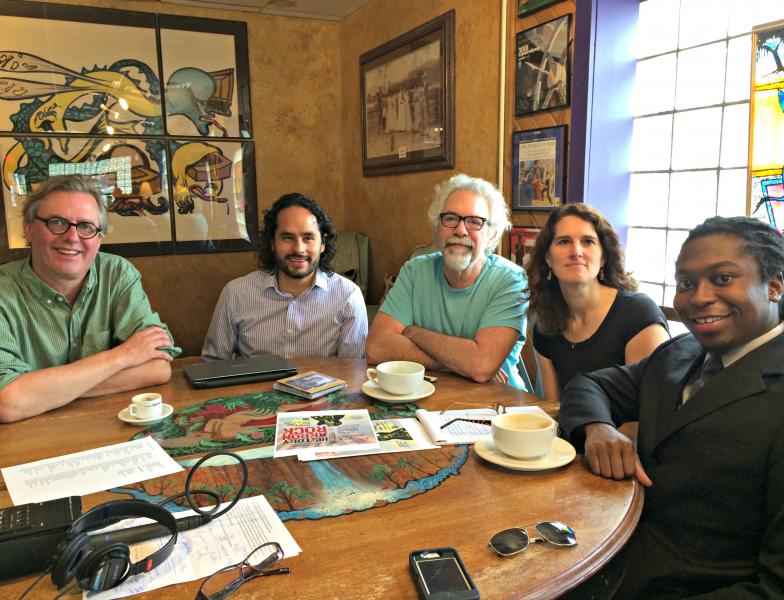 He doesn't just know Akron rock history; he made some playing drums with Tin Huey's spin-off, Half Cleveland, and with another group, Unit 5.
"We were like a classic new wave dance band, a lot of fun, and people loved us at the time. I always think that if a bunch of young guys got together and dressed in the right way, played our songs, they'd probably be very popular now. It'd be like, 'Wow, these guys are doing this retro thing. They're so cool."
Critical acclaim but little commercial success
In the late '70s and early '80s, quirky, witty, jazzy Akron bands like Unit 5 and Tin Huey made little money, but many fervent fans.
"Very often you would hear references to Frank Zappa because we were a band with a sense of humor."
Gold still has it in spades. His twitter handle is "GeezerHipster."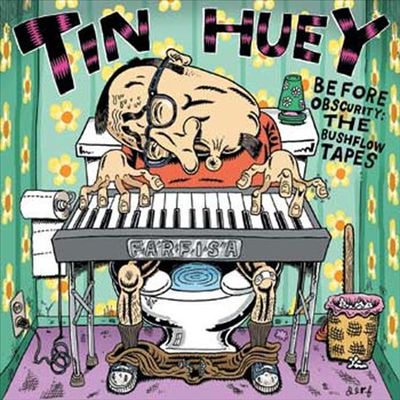 The Village Voice's Robert Christgau said Tin Huey "played art rock for laughs."
Obscure even at home
But they didn't get much airplay aside from college radio and even in their hometown, they were like the title of their album, "Beyond Obscurity."
"In Akron, a lot of people in Akron didn't even realize this was happening," says Bob Ethington. "Meanwhile all these bands were being written about for instance in England. They talked about this 'Akron Sound.' They talked about DEVO, they talked about Tin Huey."
The Cleveland/Akron connection
Gold says some of Tin Huey's biggest fans were Cleveland bands of the era.
"Rocket from the Tombs, Cinderella Backstreet, the beginnings of what became Pere Ubu and the Dead Boys, we all played together," says Gold. "David Thomas started out as Crocus Behemoth writing for Scene Magazine, and he was one of the biggest Tin Huey advocates around. As a matter of fact, there's a famous quote of him saying, 'Tin Huey set the bar.' Which was a very sweet thing for him to say given his body of work."
"The Akron bands tended to be a little more arty," says Ethington. "Cleveland bands were more self-consciously blue-collar rock and roll."
Co-opted by neighbors to the north
They all got along, says Ethington, but one thing still gripes him.
"Anything that came from Akron always somehow if it was noticed by anyone in Cleveland it became Cleveland's. It became Cleveland's DEVO, Cleveland's Unit 5, and it was like, 'No, we're from Akron.' I think that's one of the reasons why we always love that
the Black Keys always say, 'Hi. We're the Black Keys from Akron, Ohio.'"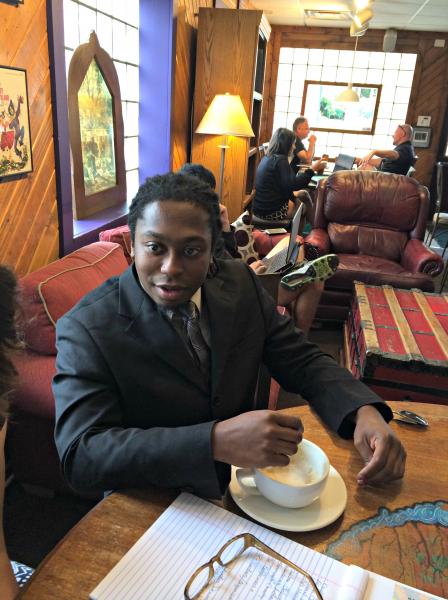 Part of the new Akron Sound, Winslow, headlines Porchrockr. Maurice Martin's the lead singer.
"You're going to see musicians who are just on the streets walking around watching each other play. We just kind of walk around and go, 'Whoa! Did you hear that band?' And that's probably the coolest part about playing at these big festivals, especially the ones that are local where you know everyone."
Cohesive scene
Winslow says today's Akron scene is collaborative. Bands go to each other's shows and play on each other's records.
"Us geezer hipsters have benefited from it, too," says Gold. "On our last gig, Taylor McIntosh. who's a horn player, played with us. And it turned out that his father had been the very first sax player in Tin Huey back in the 20th century. So I'm really happy about the new generation. I'll use them as much as I can because, you know, I get tired."
Not quite ready for the rocking chair, though. After they get off the porch, members of Tin Huey will rock on as Half Cleveland at the Beachland Ballroom next month.