Arts and Entertainment



Friday, October 24, 2014




Rock Hall honors The Everly Brothers in Cleveland




Peter Asher joins the study of the duo's legacy during this weekend's MusicMasters conference


by WKSU's KABIR BHATIA


Reporter
Kabir Bhatia
The Everly Brothers originally recorded for Cadence Records before signing a 10-year deal with Warner Bros. in 1960. The duo is the focus of the 19th Rock and Roll Hall of Fame Music Masters series
Courtesy of Warner Bros. Records
Download (WKSU Only)
The Rock and Roll Hall of Fame's 19th annual Music Masters series is happening Saturday in Cleveland. WKSU's Kabir Bhatia spoke with producer and performer Peter Asher about the salute to the Everly Brothers and about their influence on artists ranging from The Beatles to Norah Jones.
Phil & Don -- the Everly Brothers -- started out harmonizing rockabilly in the 1950s. They notched 27 Top 40 hits in their career -- including three chart-toppers -- and even worked with Simon & Garfunkel and Andrew Lloyd Webber. After decades of touring and hit songs, their career came to a close when Phil died of lung disease earlier this year.

Now, the duo is being spotlighted by the Rock Hall's annual Music Masters series, which puts an artist's work in historical context. The brothers are charter members of the Rock Hall, inducted in 1986.

Peter Asher is one of the Everlys' biggest fans. He started out as one-half of Peter & Gordon in the 1960s, then produced scores of hits for James Taylor and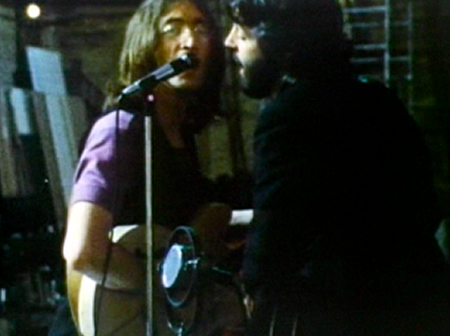 Linda Ronstadt. He's in Cleveland to speak and perform as part of the 19th Annual Music Masters conference. Asher remembers how old-fashioned country music sounded to British teenagers in the '50s until the Everly Brothers came along.

"Suddenly, it was the very best country harmonies with this veneer of coolness and rock 'n roll and hipness. They had great hair and great suits. We looked upon American music as magical and distant. They were right up there with Elvis and Buddy Holly, but of course the Everly Brothers also came and played in the UK, so they had a special place in our heart."

Two guys with guitars
"I think every duo – whether it's John & Paul [Lennon & McCartney] or Paul & Arty [Simon & Garfunkel] or Peter & Gordon – we all looked upon the Everlys as the archetype. When people referred to us as England's answer to the Everly Brothers, it was pathetically untrue. We were nowhere near as good."

Influence today
"Bands as disparate as … Patrick Stump of Fallout Boy is a big Everly fan. And you can hear that in their harmonies. Anytime someone is singing close harmony in thirds, we know the Everlys are in the back of their mind."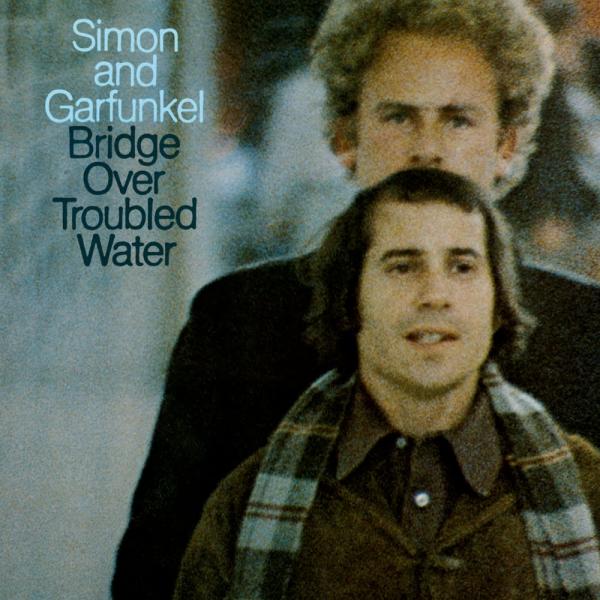 Favorite Everly Brothers records
"'Cathy's Clown,' just as a record. 'Crying In the Rain,' because I'm a huge Carole King fan and I didn't even know she had written it when I first heard that song. And 'When Will I Be Loved,' which Phil wrote himself, and I ended up covering with Linda Ronstadt.'"

Saturday night's concert
"It's a huge honor to be on stage with such incredibly great singers like Graham Nash and Alison Krauss. Should be pretty extraordinary, I think."

That's record producer and performer Peter Asher, who will be part of the Rock and Roll Hall of Fame's salute to The Everly Brothers. Don Everly is here to accept the honor, and the tribute concert will include The Secret Sisters, Emmylou Harris and two-time Rock Hall inductee Graham Nash.

Simon & Garfunkel covered "Bye Bye Love" on their final LP, 1970's "Bridge Over Troubled Water." The Everlys toured with Simon & Garfunkel in 2003. Here's the duos as a quartet...



"Two of Us" -- the first track on the last Beatles' LP, 1970's "Let It Be" -- was written in the style of the Everly Brothers...


Page Options
Print this page
---
---