Laura Taxel calls it "our richest, deepest, most personal collaboration."

She wrote the words in "The Lake View Cemetery: Photographs from Cleveland's Historic Landmark." Her husband Barney took the photos.
They love these 285 acres and live in its Cleveland Heights neighborhood.
The display of photos from the book is in Lake View's Community Mausoleum, a 10-minute walk from the Taxels' home. Twenty black-and-white and color images from the 250-page coffee table book, blown-up big, sit on giant easels surrounded by more than a thousand crypts. The free exhibition's been open since late last month and continues through Nov. 25.
Garfield's Gothic grandeur
It's a short walk from the mausoleum on a brisk, gray morning across a dense carpet of fallen leaves to the gloomy tomb of the 20th president. The Garfield Monument opened in 1890. It's several stories high and you can see the lake and the city's skyline from the second floor balcony.

"The architecture is quite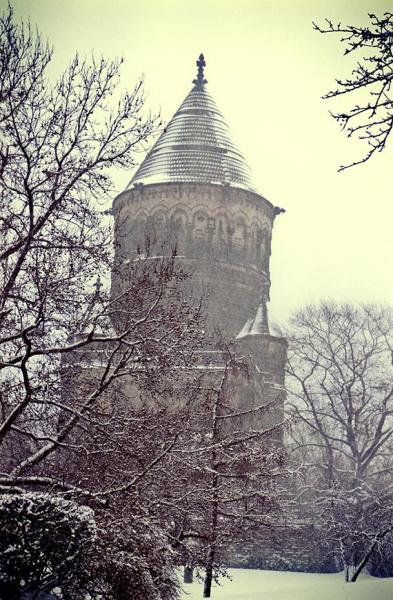 unique," says Barney Taxel. "Incredible gothic and classic Victorian detail in it."
An outdoor museum
There's so much to see here: Cleveland sculptor Herman Matzen's "Angel of Death Victorious" guards the tomb of the Haserot family. Wade Chapel, a monument to Western Union founder Jeptha Wade, has a Tiffany stained glass window and bronze doors that weigh 4 tons. And there's John D. Rockefeller's soaring obelisk.

"Forty feet high," says Taxel. "It's made of one piece of Vermont marble that had to be brought in on two freight cars."
A place for quiet contemplation and art appreciation
"What you have here," says Laura Taxel, is a museum of Victorian culture that's unequaled in many places around the country."

The architecture, horticulture, and sculpture of the cemetery may be a photographer's dream, but she finds other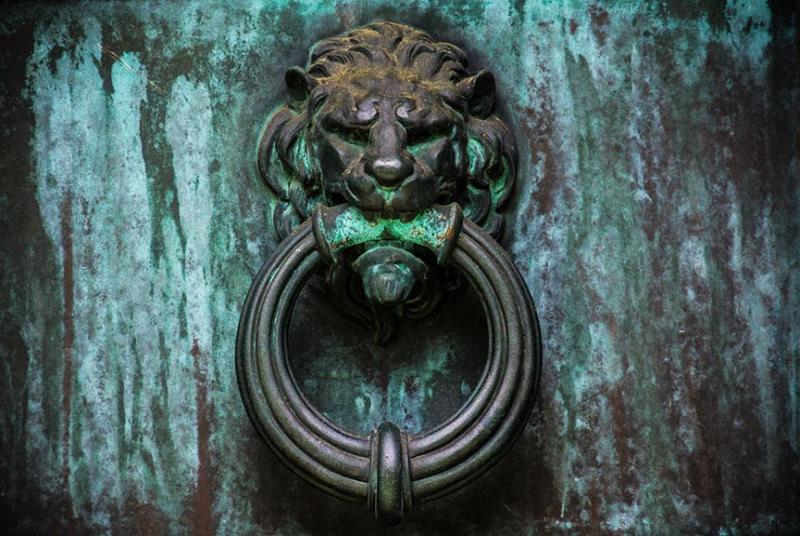 sensory pleasures, like the lake breeze brushing our cheeks, and whistling through the trees. "The sound of Lake View," she calls it. "The sound of quiet."
Easy to get lost
Modeled after the rustic, garden cemeteries of Victorian England and France, Lake View is like a leafy maze. There's no grid, only winding roads. "You open your eyes in a particular place," says Barney Taxel, "and you really a lot of times don't know exactly where you are. And you have to really look and really explore to find your way around."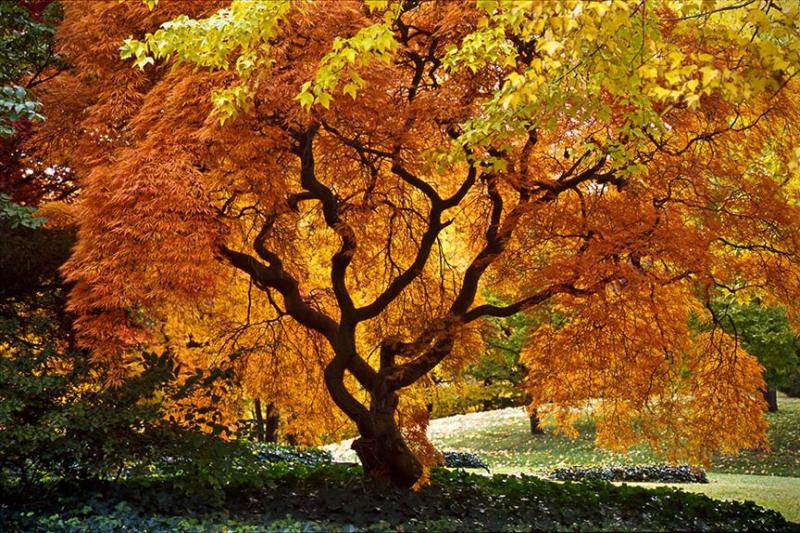 Not just for the rich and famous
Familiar names on the largest graves may be signposts for Clevelanders: Brush, Mather, Severance, Bolton, Hanna, Blossom, Crile.

"The families who built the city," says Laura Taxel, "whose money funded some of the great cultural institutions, health care institutions of Cleveland. This is where they came to rest."

But as she points out in the book, some of these 107,000 graves are modest memorials.

"You see a tremendous mixture of small, close to the ground, quiet little stones and big pieces that shout, 'I was somebody.'"

Lake View quickly became one of Cleveland's best addresses when the private, not-for-profit cemetery opened 145 years ago. But everybody, every dead body, was welcome.

"The founding board of trustees sold plots in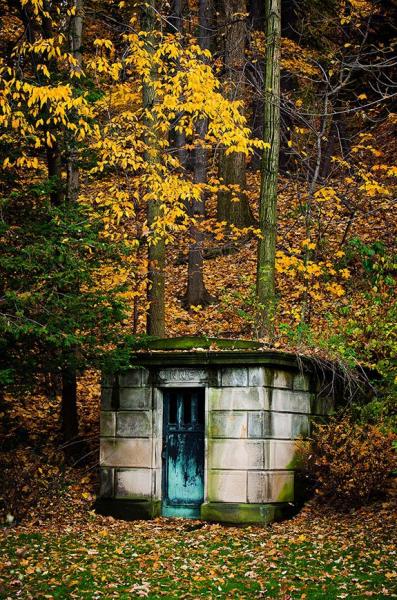 the early years at way below market price in order to convey that it was for all of Cleveland."
A family place
You don't have to be rich to rest here for eternity, and you don't have to be in mourning to visit. Still popular for picnics and nature walks, Lake View once was teeming with tourism.

"There was a point at which so many people from the city of Cleveland came by trolley and horse-and-carriage to enjoy a Sunday in Lakeview that they actually had to give out tickets to control the crowds."
Laura Taxel interviewed families who've been visiting their ancestors here for generations.

"Grandparents, siblings who passed away way too young, aunts and uncles. Visiting the family just like visiting grandma and grandpa for Sunday dinner. And so they would tell me that as children they never saw it as a sad place. They saw it as a family place."
The family of a famous Cleveland deejay is especially grateful for Lake View.

In August Alan Freed's family announced that his ashes, which used to be in the Rock and Roll Hall of Fame, will be interred here. The cremated remains of the man who coined the phrase "rock and roll" are currently locked in a vault at the cemetery. A ceremony and perhaps a rock concert is being planned for when a granite memorial should be ready this spring.