Arts and Entertainment



Monday, November 17, 2014




Euclid Beach carousel is ready to take a new turn




The 104-year-old carousel stopped offering rides when Euclid Beach Park closed in 1969




Story by

DAVID C. BARNETT




Dan Lane of Mansfield Carousel Works says the Euclid Beach Park carousel has been inspected down the last nut and bolt.
Courtesy of KABIR BHATIA
Download (WKSU Only)
A piece of Ohio history was rebuilt over the weekend.

The beloved Euclid Beach Park Carousel has been restored to its former glory in a new home at the Western Reserve Historical Society. For Ohio Public Radio, WCPN's David C. Barnett reports that the carousel is just about ready for Clevelanders to ride for the first time in 45 years.
When Euclid Beach Park closed in 1969, its many rides were either destroyed or shipped off to other parks.

The carousel was first moved to a park in Maine, before finally making the journey back home in 1997. This popular attraction with its intricately hand-carved animals has been carefully refurbished by the craftspeople at Mansfield's Carousel Works. Company co-owner Dan Jones supervised the ride's reassembly in a specially built, new wing of the Western Reserve Historical Society. He says the inspectors will go over the machine with a fine-toothed comb.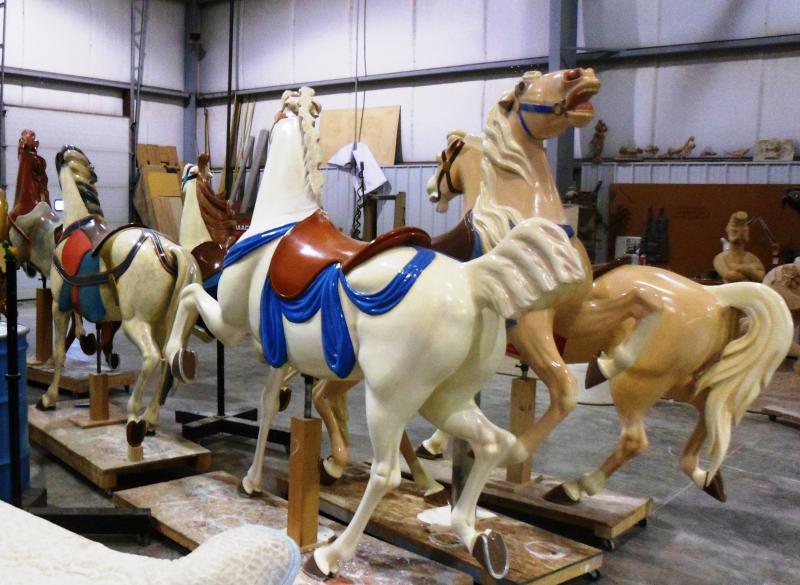 "They look at every bolt, nut and screw on the entire carousel. They look at all safety factors: You name it, they look at it. Anything that could possibly hurt the consumer."

Assuming the inspectors give the 1910 carousel a clean bill of health, it will be ready to spin this weekend.
Page Options
Print this page
---