Why does the turkey get dry? Chef Paul Minnillo of Flour will tell you it's because most Americans make the same mistake.
"They overcook it. If you brine your turkey and you overcook it, it'll still be moist."
The way brining works is that the salt in the brine infuses the cells of the meat with water or whatever other liquid you use.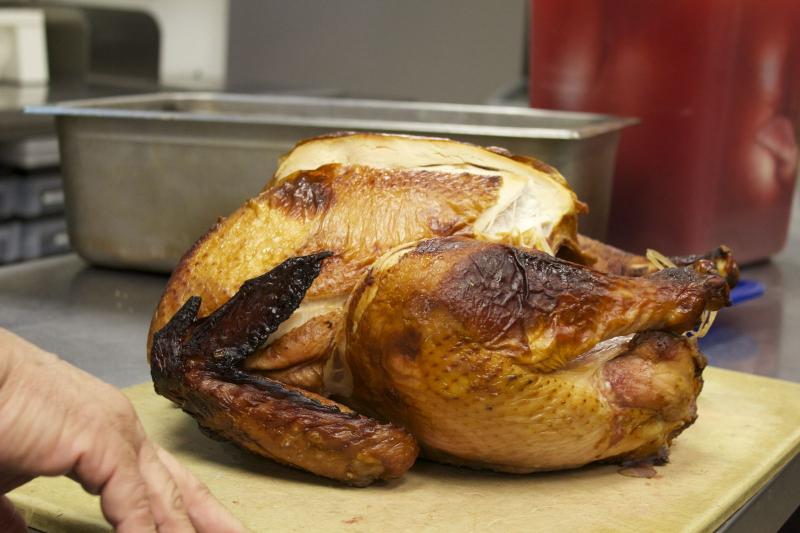 "It really improves on the product," says the chef.
You might wonder how could you keep it from tasting salty?
"The brine does have salt in it," says Chef Minnillo, "but it also has sugar, so the sugar cuts the salt down.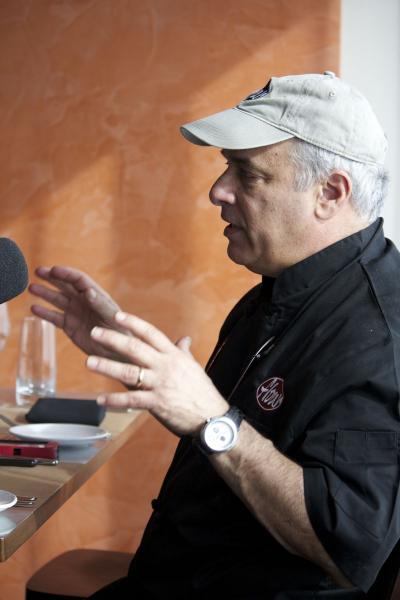 Besides salt and sugar, you can add a variety of other spices.
Raid the spice cabinet
"You're kind of wide open, " says the chef. "Our recipe called for two gallons of water, three cups of salt, two cups of sugar, and then that's where we can make our differences.

"If you didn't want to use water, you could use two gallons of apple cider and do an apple-cider brine. And then you would put, slice up maybe six apples and put it in there. So we did two gallons of cranberry juice, and sliced up six oranges, and threw some fresh sage. And you have a lot of leeway on that, too. You could use thyme, you could use tarragon, you could use any sweet herb like basil.

"Boil, and then you let it cool down, and then ... whether it's a turkey or capons or a pork loin ... you put it in a bucket where it's submerged and the item is always covered. And keep it in there for 24 hours and cook it the next day. You're going to get a home run.
"
Brining can't overcome everything
He says that if you brine, it doesn't matter if you overcook.
"But," he warns, "if you crush it, brining's not going to save you, and here's the key to brining and to cooking a turkey: Start it out for half an hour at 475 or 500 and then lower your temperature to 300. And depending on how big it is, like we had a 20-pound turkey, we did 475 and in a convection oven with a high fan for 45 minutes. Then we lowered it to 300 for about I think four hours, and it came out perfectly.

"And you don't need to put foil over it or anything and you don't need to pat the turkey down. When you pull it out, it's wet. You don't need to dry it off. ... You don't need to stuff it. I'm from the belief you just throw some celery and carrot and onion in the cavity and make your stuffing in another pan."

The Chef wants to show us the finished product.
In the walk-in cooler, he shows off a cranberry-brined turkey. When he starts carving. you can hear that it's moist.
"You know when you first cut into there and you see the pink if you didn't know it was the cranberry you might think that it's underdone. But it's the right color."
Chef Paul Minnillo of Flour. He says his own Thanksgiving is pretty traditional. His Irish wife insists on candied sweet potatoes with marshmallows. And as always, he'll add a little Italian touch with chestnut sausage stuffing. That will be at home with the family. Flour will be closed on Thanksgiving Day.