Arts and Entertainment



Tuesday, December 16, 2014




Many long-eligible acts headed for the 2015 Rock Hall class in Cleveland




Blues-rock and pop-punk are some of the genres in The Rock and Roll Hall of Fame Class of 2015, along with one of the most famous musicians of all-time


by WKSU's KABIR BHATIA


Reporter
Kabir Bhatia
Cleveland will once again host the Rock and Roll Hall of Fame inductions in 2015, part of a three-year rotation that includes New York and L.A.
Courtesy of Amanda Rabinowitz
Download (WKSU Only)
The Class of 2015 has been announced. WKSU's Kabir Bhatia takes a look at this year's inductees to the Rock and Roll Hall of Fame.
Nirvana's Krist Novoselic -- at this year's Rock Hall inductions – introduced Joan Jett by saying, "Here's an individual who I can't believe isn't in the Rock and Roll Hall of Fame." She filled-in for the late Kurt Cobain on one song.

Next year, Novoselic gets his wish. Joan Jett was one of the first hard-rocking women to hit the scene in the late 70s, as part of The Runaways, and later with her group, The Blackhearts. Author and radio exec John Gorman programmed WMMS in its heyday as "The Buzzard" in the '70s and '80s. He says Joan Jett is a lot like another artist who has also waited decades to be considered.

"There was another artist by the name of Suzi Quatro who had the same act: went to England, hit it big by doing some really killer power-pop, rock and roll songs. I have to be honest and say every time I saw Joan Jett, I would think of Suzi Quatro. I have nothing against Joan Jett being in the Rock and Roll Hall of Fame, but I really feel Suzi Quatro is the person that belongs in the Rock and Roll Hall of Fame."

Gorman points out that Cleveland radio was vital to propelling Joan Jett's career.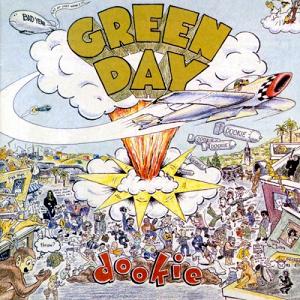 American Idiots
The same goes for Green Day.

"Green Day are very derivative of a lot of the punk bands that came before them. They were a young band [whose] influence went from The Sex Pistols to The Clash – and they let everybody know it. And they took punk rock and commercialized it if you can say such a terrible thing. I always looked at Green Day as a pop-punk band."

Last year's class was announced just after Lou Reed passed away. He got a huge ovation during the In Memoriam segment at this year's induction. He was previously inducted as part of the Velvet Underground in 1996. Now he'll be inducted for his solo career.

"The Velvet Underground was very unique and they did influence a lot of musicians. But when Lou Reed went out on his own, he went beyond just influencing musicians. He became a major star, coming from a very unique left-field and a unique background. I think Lou Reed is one of the greatest performers in rock and roll."

Fab Four seeing double
Ringo Starr is already in the Rock and Roll Hall of Fame, as one of The Beatles. John, Paul and George are each in a second time -- for their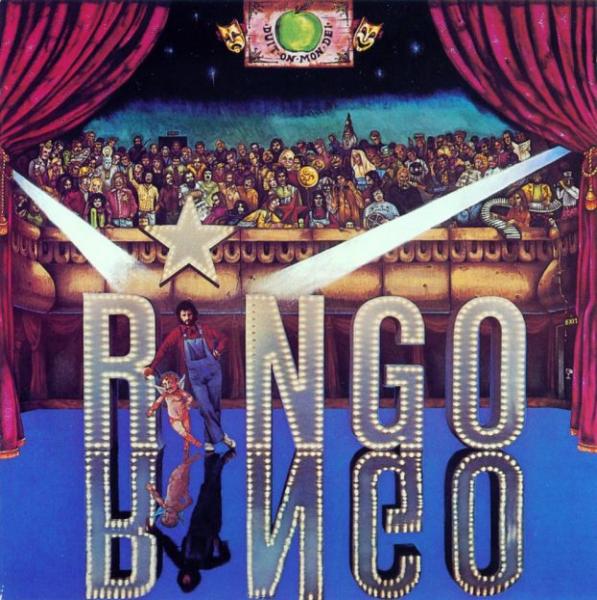 solo work -- and now Ringo will be inducted in the "Musical Excellence" category. While he had a strong run of hits as a singer in the '70s, Gorman says Ringo's influence on drummers is being honored here.

"One thing I remember talking to Max Weinberg, the drummer [in] Springsteen's band: he was very high on Ringo Starr. And he considered Ringo a very strong influence in his own career. In his own development. I can't say anything bad about Ringo – hell, he was one of the Beatles!"

Starr's induction makes The Beatles the only group with all four members as dual inductees -- the other is Crosby, Stills and Nash.

The Blues
Two blues acts will be enshrined in Cleveland next spring: The Paul Butterfield Blues Band and Stevie Ray Vaughn. He led the online fan voting in his first year on the ballot. Paul Butterfield has been nominated before, and eligible since 1990.

Rounding out this year's class is Bill Withers, who had hits with "Lean On Me" and "Ain't No Sunshine." In the Early Influences category are The 5 Royales, who had a string of singles in the '50s, many on Cincinnati-based King Records. You may not know them, but you know their music, such as "Dedicated to the One I Love." They had a big impact on everyone from Eric Clapton to James Brown to The Mamas & the Papas.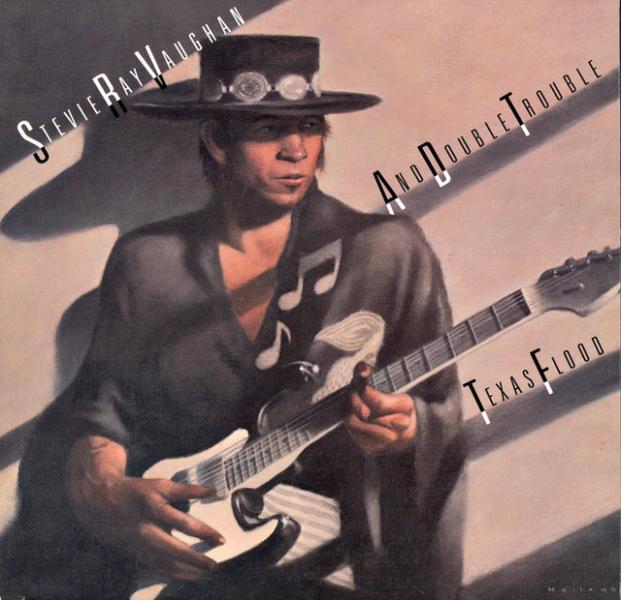 Something New
This year, for the first time, Rock Hall CEO Greg Harris says there will be a special showcase of the current class.

"This new inductee exhibit will be the first thing visitors see when they walk in the Rock and Roll Hall of Fame and Museum. It will include extensive interpretive content and video to engage fans. It will share stories of the 2015 inductees. It will inspire visitors to think about these inductees' impact – not only on musical history, but on our own lives. It's a must-see before visiting our other tremendous exhibitions and theaters at the Rock and Roll Hall of Fame."

Inductees are officially chosen by a panel of music industry experts. But an online fan poll was added two years ago. The top vote-getters since then have made it to the Rock Hall: Rush in 2012 and KISS in 2013. CEO Greg Harris says 60 million votes were tallied this year, and five of the six top vote-getters this year will be coming to Cleveland for induction next April.

"These five include Stevie Ray Vaughn & Double Trouble, Joan Jett & the Blackhearts, Bill Withers, The Paul Butterfield Blues Band and Lou Reed."

Nine Inch Nails came in second online, but will not be included this year.

The Rock and Roll Hall of Fame inductions will be held in Cleveland this time around, on April 18. Tickets go on sale this Thursday.




Page Options
Print this page
---
---