Economy and Business



Tuesday, January 20, 2015




Will Ohio be sending its natural gas overseas?




A bi-partisan group in Congress is pushing to loosen restrictions on liquified natural gas exports; others are battling the move


by WKSU's TIM RUDELL


Reporter
Tim Rudell
If rules change, Ohio's liquefied natural gas could be shipped to Europe and Asia in tankers.
Courtesy of Energy.gov
Download (WKSU Only)
National energy policies are expected to be significant of President Barack Obama's State of the Union message tonight. And, that could be significant for northeast Ohio.
A part of U.S. energy policy restricts exports of liquefied natural gas — LNG. Were it to change,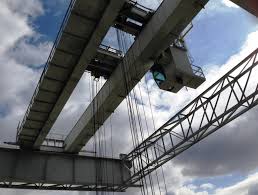 gas from Ohio's Utica Shale could be shipped to European and Asian countries clamoring for it. And ways to get it there by water are there.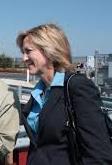 Intermodal facilities are in place on the Ohio River for LNG to go via the Gulf to the Panama Canal. And the St. Lawrence Seaway is the link to Europe.

Former Northeast Ohio Congresswoman Betty Sutton is the seaway administrator.

"Discussions with policy makers who will set those parameters, as well as out there in the business world, will definitely be on-going because there are obvious opportunities for energy development in Ohio."

President Obama will be talking energy again this weekend. He's visting India and gaining access to American LNG is reportedly Prime Minister Narendra Modi's top priority.
---
Related WKSU Stories
Foreign markets may be the best hope for Ohio's shale boom
Tuesday, June 4, 2013
Ohio environmental groups reject the shale center as "greenwashing"
Thursday, March 28, 2013
European cargo ship out of Cleveland seeing rising revenues
Saturday, July 19, 2014
Sutton says Cleveland port deal could be key in opening up the seaway
Wednesday, October 30, 2013
Obama plans to appoint former Ohio Congresswoman Sutton to oversea the St. Lawrence seaway
Thursday, July 25, 2013
Page Options
Print this page
---
---