More on Akron's recruiting efforts: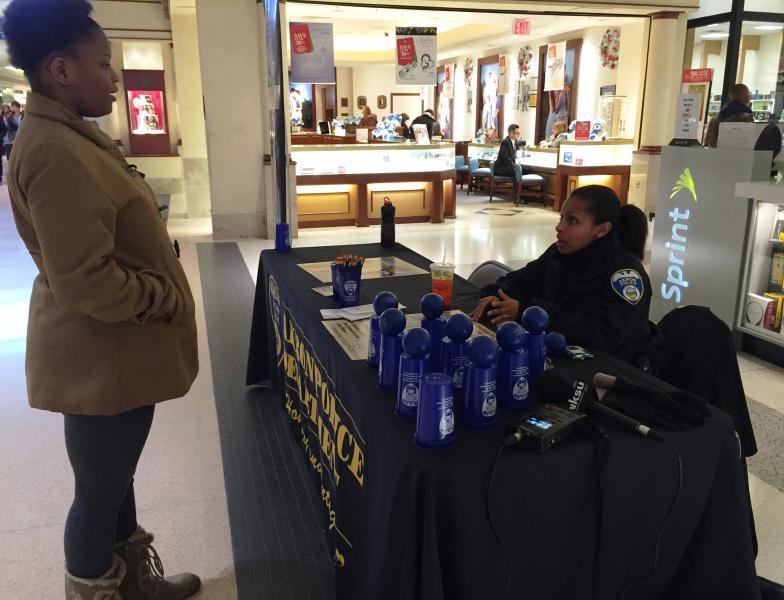 Today, Akron wraps up a month-long recruiting effort for a new class of police officers. WKSU's M.L. Schultze has more on an effort that is key to trying to make the department more reflective of the city.
Other options:
Windows Media
/
MP3 Download
(0:53)
A team of six recruiters – black and white, men and women, vets and younger officers -- spent months traveling to job fairs, colleges, military bases, churches, community centers and even malls – in Northeast Ohio and well beyond – to recruit candidates.
Treva Mathews is a 24-year-old on the team. She joined the department less than two years ago. She acknowledges the recruiting comes against a national backdrop of tension between parts of the African-American community and police. She says her response is simple.
"If you want to see a change, be the change. If you think something is wrong with your community, be someone to change that."
People from as far away as Toledo and Columbus traveled to Akron this week for informational meetings. The city has a dozen openings, but expects retirements will create more.