Northeast Ohio companies hire Executive Arragnments to show out-of-town job candidates all that the Greater Cleveland has to offer.

Margy Judd, the company's president, says these days about 10 percent of these prospective new residents are gay. One client, a New York City resident, was in town last summer. After seeing the usual sights, Judd says a visit to the Gay Games closing ceremony helped dispel the client's apprehension that Cleveland might not be a gay-friendly place.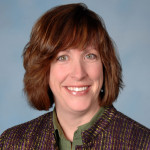 "For her to be down on Mall B, where one of everything was downtown in the city that day, everybody feeling good. It was a young, vibrant, athletic group. She's 32-years-old. She's considering leaving Manhattan, she's never lived east of New York City, and she just felt the power of what could be.

Getting there
"And there were a lot of people who connected with her at the Gay Games. They told her, 'We might be a couple of steps away from things we ultimately need to get to -- like gay marriage acceptance. But, look how far we're come in just the last few years."
Judd says her client took the job in Twinsburg and will soon be joined by her partner after she finishes her job in New York City.

Judd has worked with another East Coast lesbian couple who, she says, cited the Gay Games as a factor in their decision to relocate here. And interest in visiting Cleveland has jumped since the event.


John Tanzella is president of the International Gay and Lesbian Travel Association in Fort Lauderdale, Fla. The company helps travelers put together trips to gay-friendly destinations.

Tanzella says before the Gay Games, Cleveland wasn't really on the list of places gay people considered visiting. But since the event, he says the phone has been ringing off the hook with questions about the city. Tanzella gives a lot of credit for the burgeoning interest to testimonials he's heard from many of the 20,000 Gay Games attendees.
Beating expectations
"They were all overwhelmed by how incredibly friendly the destination is, and how much there is to do, and the food scene there is incredible.
So I think Cleveland did an incredible job in beating everyone's expectations of the destinations. I don't think Cleveland was really on anyone's radar in the gay and lesbian community as a place to go and visit. Particularly if they're coming into the United States it's somewhere different; they've been to New York and L.A. and Miami."
Good news for Northeast Ohio
Community Marketing and Insights, a market research firm that focuses on the LGBT community, tracks how gays and lesbians spend their money. Its latest survey says last year they spent an estimated $100 billion on travel.

Jennifer Kramer is with Destination Cleveland, the area's travel and tourism bureau. She says the agency started marketing Greater Cleveland to the world's gay community in 2007. That ongoing effort includes providing lists of gay-friendly businesses and events. Kramer says hosting the Gay Games significantly boosted the site's social media component. But she says the way Cleveland embraced the event really put the city on the map.
"People hung rainbow flags on their businesses and you would walk down places like East 4th and you would see that. No one told them to do that, they just did it.


"And that's a cool thing about this community is that they really rolled out the red carpet for these folks to say, 'Please come here.' Whether you're the Horseshoe Casino and are throwing a huge party and have special drinks or you're just attending the events, the community really embraced having this event, and I think it was a huge success."
Trending toward families
The International Gay and Lesbian Travel Association's Tanzella says building on that success might include watching the trends. That includes family vacations.
"More and more gay couples have children, so family travel is a burgeoning group within our community. And then, unique travel, people are looking for different things. They're not necessarily looking for dance clubs. They're looking for theater, dining and interesting destinations, and Cleveland has those things."

And following last summer's Gay Games, the boost in Cleveland's image as a gay-friendly destination should give the city a good opportunity to benefit from these travel trends.