Johnny Schulze pokes a long wooden spoon into a big, black, cast-iron pot of jambalaya and stirs.
Slowly simmering alongside are crawfish etouffee, red beans and sausage and mustard greens.
"These are some of the staples in Louisiana. This is nothing fancy. This is down-home, go to your next-door neighbor's; this is what they got on their stove."
Chef Schulze should know. He grew up in Baton Rouge and cooked in New Orleans restaurants before moving to Cleveland.
Just like down home
He used to get homesick.

"Not any more. I walk in here. It's like I just stepped in the French Quarter."
Schulze is the executive chef at Bourbon Street Barrel Room. It opened in October in a diverse, artsy neighborhood near downtown Cleveland.
Tremont -- with its historic houses interspersed among art galleries, cafes, markets and restaurants -- reminds Schulze of his old New Orleans neighborhood, City Park.
"I lived two blocks away from my favorite restaurant in New Orleans. I could just walk over there and eat."
Tremont's restaurant scene isn't as celebrated as New Orleans -- yet.
Good company
But Justin Clemens, the restaurant's owner, notes that celebrity chefs Michael Symon, Dante Bocuzzi, Rocco Whalen and Zach Bruell are all cooking nearby.
"We're not saying that we are that caliber. We're just saying that we're delivering something you would find down in New Orleans."
He means the décor as well as the food. As we enter he's getting ready for the dinner crowd.

"I am lighting a 140-year-old gas lantern."
He bought the light fixtures in the French Quarter, and for more New Orleans flair, a big chandelier and an authentic tin ceiling. "There's actually copper baked into it. It's a hundred-and- some-year-old pattern."
Authentic but not unique
You might not find the same Big Easy ambience, but Cajun and creole cuisine is available elsewhere in Northeast Ohio and not just for Mardi Gras. Whether it's take-out from J. Gumbo's in Independence, carry-out from Cajun Joe's in Kinsman, or dinner at the Mardi Gras in Cleveland, Edgar's in Akron, or Russo's in Peninsula, you can get your gumbo.
But Chef Schulze claims an advantage. "Gumbo would be something I eat every day, twice on Sundays."
He says cooking Big Easy style isn't that easy.
"Unless you've grown up there and really understand the culture."
A tale of two cuisines
For instance, the difference between Cajun and creole.
"New Orleans is more creole and everything else is more Cajun down in south Louisiana."
Schulze's wife is Cajun, a descendant of the Acadians exiled from eastern Quebec who settled in Louisiana in the mid-1700s just before the French and Indian War.
Their cuisine emerged rustic and simple.
"The Cajuns, they're just living off the land, cooking whatever they got, making the best of what they have," says Schulze.
"There wasn't a market. You grew it and you ate it. Or you caught it and you ate it. That's why they use so much game in their cuisine. All natural."
Creole cuisine, he says, has more of a European influence. "More refined cooking,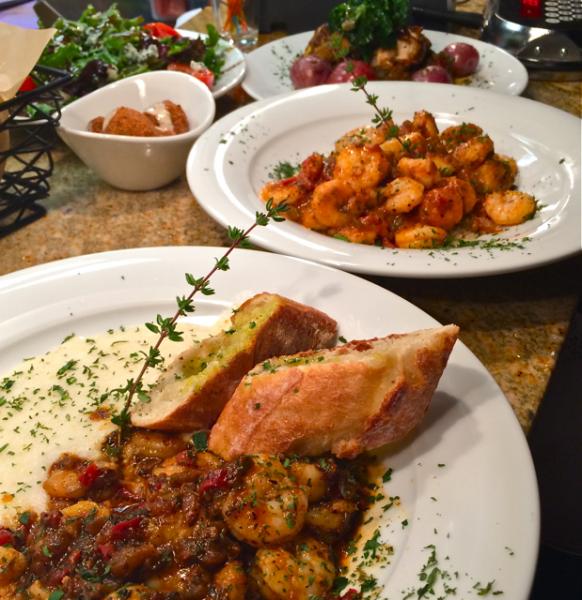 where chefs were involved."
Not so hot
He says outside of Louisiana, there's a common misconception. "The food really isn't that spicy. It really isn't." If it were, he says, Louisianans wouldn't consume so much Tabasco sauce. "One of the oldest condiments in the United States. In that little area in Avery Island, near Lafayette, in the salt domes there. They put it in oak barrels and age it for years. But is (the food) spicy? Well, that's why you see hot sauce on everybody's table in Louisiana. It's very flavorful, the food. But hot? Not so much."
Classic cocktails and craft beer
Something cold is still good, though, for washing it down.
"Cajun food, how could you not have jambalaya and a beer? It's like: How could you not have peas and carrots together?"
That's why the restaurant is called the Bourbon Street Barrel Room.
"If you just look in here. These are all the kegs, and all against the wall are the 30 taps."
You can also get a Category 5 Hurricane cocktail here or a Sazerac. It's whisky with anise and bitters, sugar and lemon rind and believed to be America's first cocktail.
Shrimp and crawfish right out of the gulf
The restaurant's kitchen is small, but in the basement there's ample room for a prep kitchen, coolers and freezers.
"This walk-in is where a lot of food is stored. We've gone through 200 pounds of shrimp on a weekend. All from the Louisiana Gulf, too."
That's also where he gets the key ingredient for his crawfish etoufee. "Eunice,
Louisiana, where I was a kid. I can remember at 8 years old in this same place, catching crawfish for fun."
Etoufee means smothered. The crawfish, along with red bell peppers, onions, celery and garlic, flavored with basil, thyme, parsley and bay leaf is cooked over low heat in a covered pan.
Chef Schulze cooks enormous batches of it along with the the Cajun dish, jambalaya, made with chicken and/or seafood, rice and sausage.
Spain's gift to Cajun cooking
The French colonized Louisiana in the 1690s, but by 1763, Spain had taken over New Orleans.
Schulze compares Jambalaya to the Spanish paella.
"Think of it as French meets Spain, Cajun meets Spain, it's the Cajun version if you will."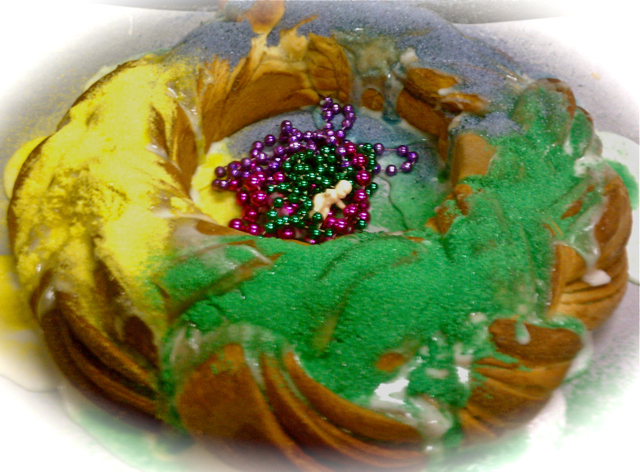 For Jambalaya as well as his okra gumbo, Schulze needs lots of Andouille.
"It's sort of a handmade sausage. It's smoked. It's got cayenne pepper in it. (It) looks a little rustic, big chunks of fat and meat in it."
He used to get it from a Cleveland butcher for his Zydeco Bistro food truck.
"The restaurant world is not the same. I go through way too much. He could not produce the amount that I use."
Zydeco Bistro will be back
Schulze plans to roll the truck out again in the spring, but won't miss spending winters in it.
"That was rough. Very, very rough. I mean the walls would freeze on the truck as I was working."
Now he only gets chilly fetching things from the freezers.
"Here's some alligator. I buy the farm-raised alligator. It's hard to get wild."
Importing the essentials
Good bread isn't hard to get in Cleveland, but Schulze won't buy it.
"All our French bread that we use in our po' boys comes from New Orleans."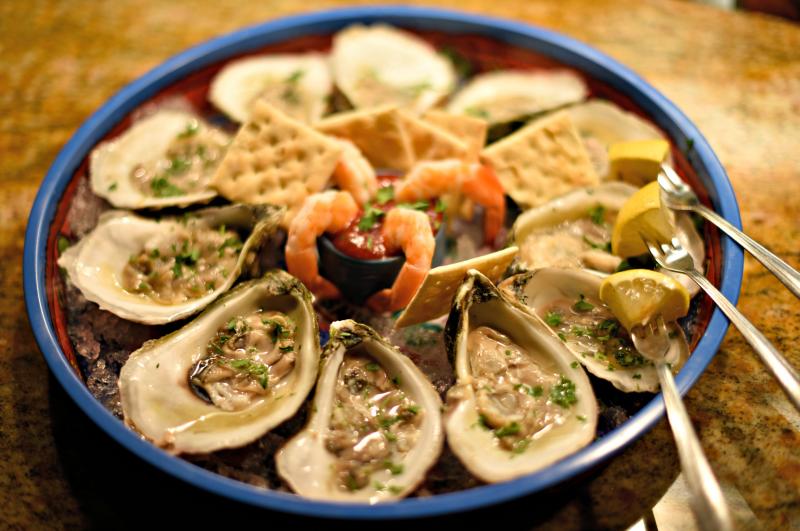 He also imports his beignets, those deep-fried pastries with powdered sugar, from the French Quarter's famous Café du Monde.
"Even in New Orleans, ... I worked at a 5-star hotel (and) they didn't even try to make beignets from scratch. They bought the mix because you cannot do better than what Café du Monde does."
You can't do Cajun and creole better in the area than Schulze, according to Justin Clemens. "There are very few people doing it, I think would be a very safe comment."
Partnership got rolling on a truck
Clemens had been a customer of Schulze's Zydeco Bistro food truck.
"And the conversation was struck up there." says Schulze. "'Would you like to open a restaurant?' And being that he loved New Orleans, and I know New Orleans, it came together."
"I've never been happier than I am now," says Schulze, "cooking the food that I actually understand and I'm good at."
If you're not doing the beads thing at Brubaker's in Akron, or having a hurricane at Johnny Mango's in Ohio City, you can check that out for yourself Tuesday in Tremont.